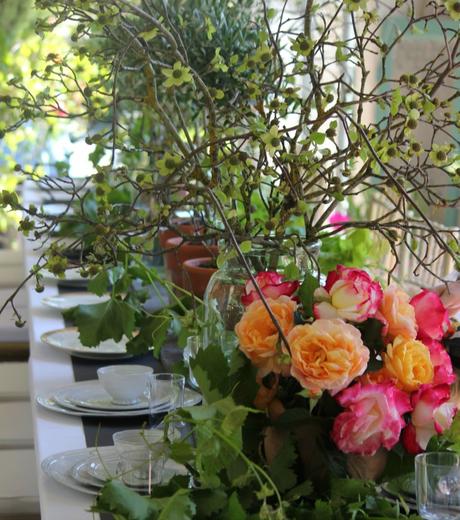 It was another magical afternoon at

The French Basketeer's

 Laguna Beach homefor her 

French Food Camp!

Which has turned into such highly anticipated events!If you ever get an opportunity to attendthese afternoons are on the top of mySo Cal must do lists!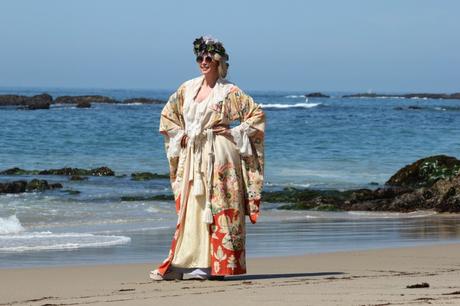 Visiting the French Basketeer in Laguna Beach of course always  calls for a fabulous ensemble!So it was the perfect opportunityto take my vintage kimono out for the afternoon!
I paired it with my vintage Yves Saint Laurent lace blouseover two layered ball skirtstied with my tasseled belt.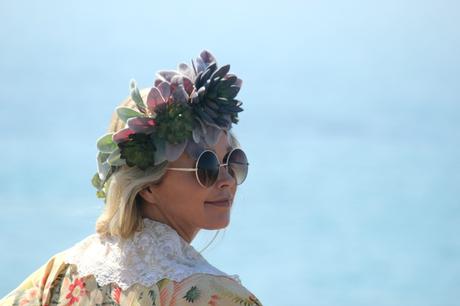 I finished the outfit with a brand new succulent crown.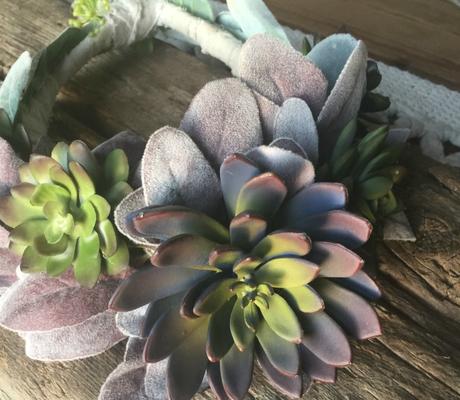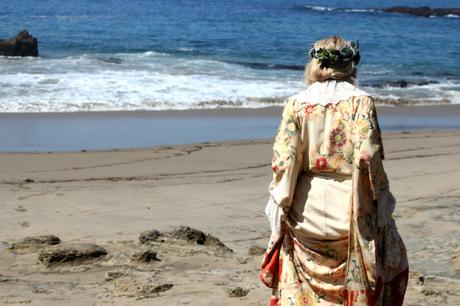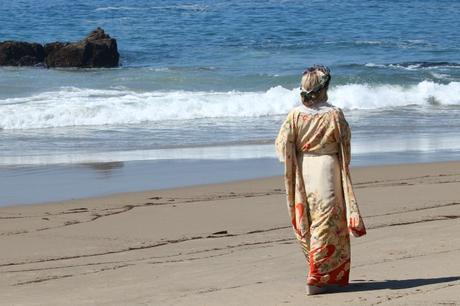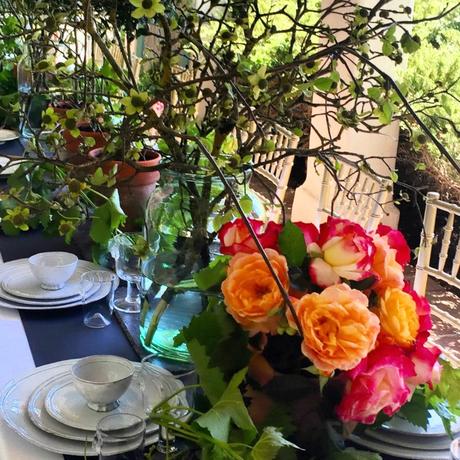 The table at Andrea's French Food Camp was set once again by the fabulous

Mary Qvale of Q Street

And yes,I was fan grilling all over her tabletop once again!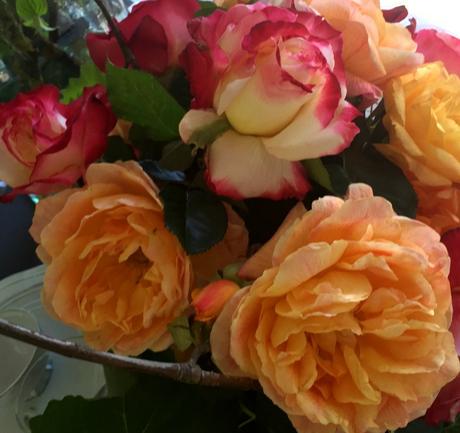 Mary had organic heirloom roses flown in from Northern California intermixed with dogwood branches and grapevines.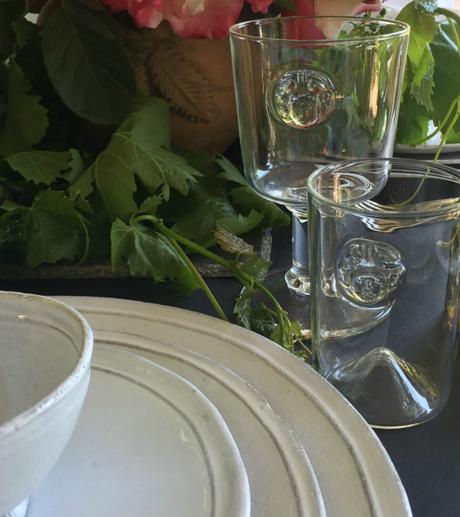 Which were the perfect accompaniment for the drool worthy Astierdevillatte dishes and glasswarewhich can be bought though Q Strret.I am definitely making my starter list of pieces to collect!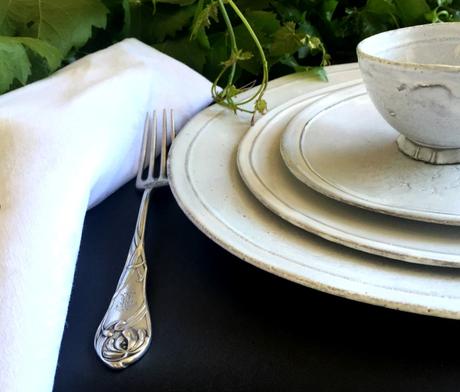 I sat there for the longest timejust taking in here masterful tabletop composition.Everything Mary does is pure artistry!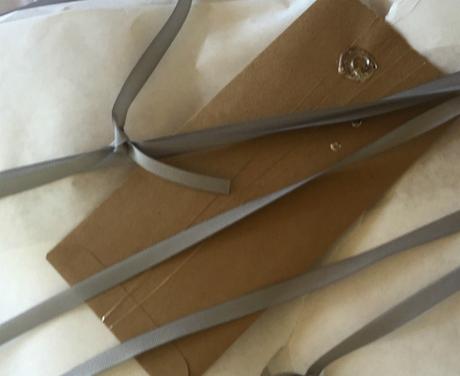 Including this utterly chic wrapped gift she had for me!Every detail was done so perfectlyright down to the silver wax stamp on the back of the envelope!It was almost too gorgeous to open!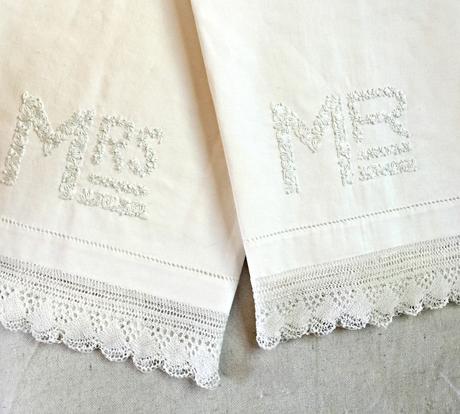 But I did open itto find these absolutely stunning linens inside!They will most definitely be making into the decor of my daughter's upcoming wedding in May!Thank you ever so much dearest Mary!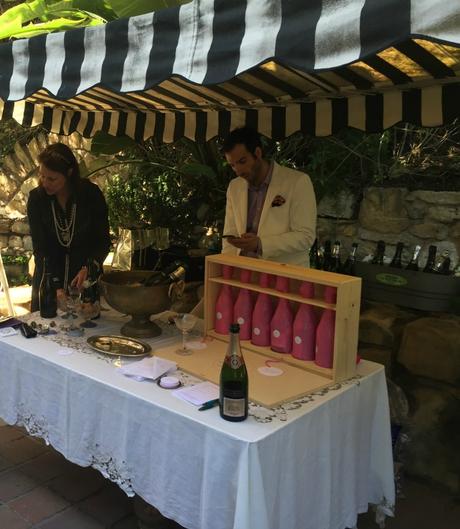 Besides the most perfectly adorned tablethe French Baskeer once again brought her always A+ hostess game!
This time there was champagne tasting all afternoon!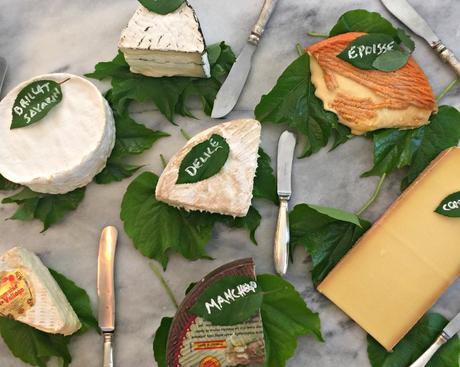 And just look at this cheese spread! So remarkable!!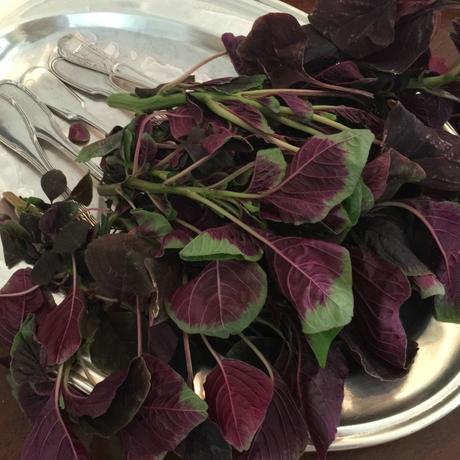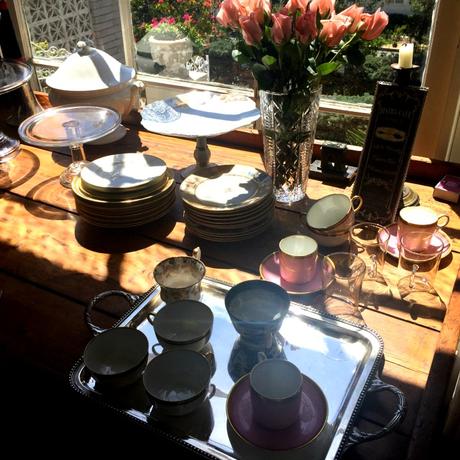 The coffee station withthe spring sunshine streaming in!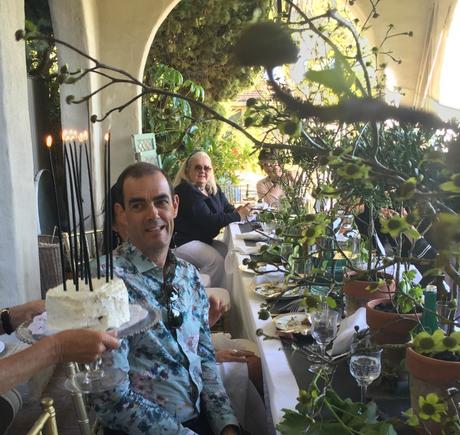 After lunch there were birthdays to be celebrated in French Basketeer fashion!Which means not only cakes with the most amazing candles …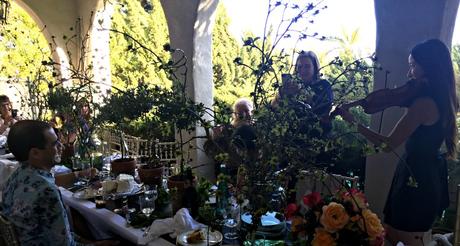 But a violin serenade as well!Isn't Andrea an off the charts hostess!Not only thatshe is able to gather the most Amazing Guests!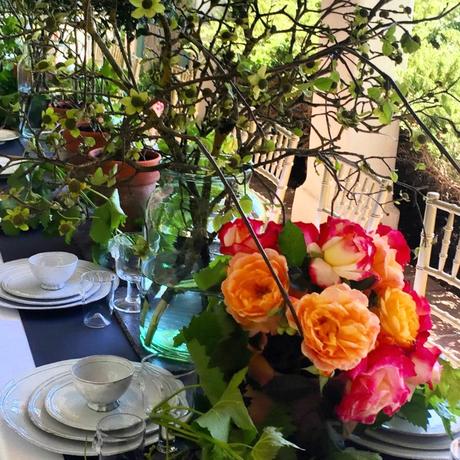 So as I said before …If you ever get a chance to attend 

The French Basketeer's Food Camp

You will be so glad you did!
If you want to see more of Andrea's fabulous gatherings you can go 

HERE

I have been recording each one of the magical events!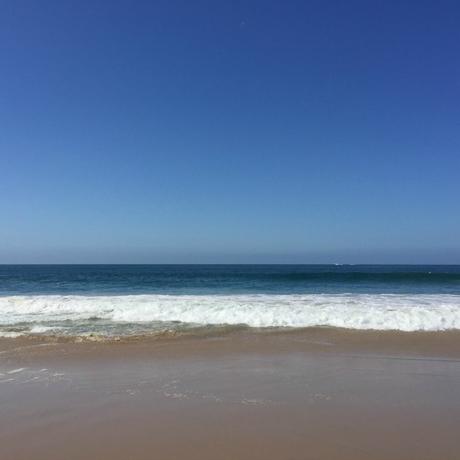 As always my friends


I wish you love and joy

as you style your life