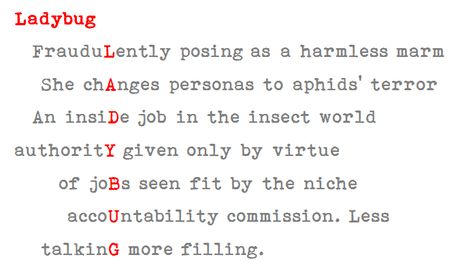 Verse Us
- Poems I write: haiku, senryu, mesostics, free verse, random word constructions, I might even use rhyme or meter once and a while.
Get Each Week's Compass Song  in your email box
If you enjoyed this post,  please like and share.







The post Ladybug – A Mesostic – Verse Us (Poems by Me) appeared on Andrew Furst.