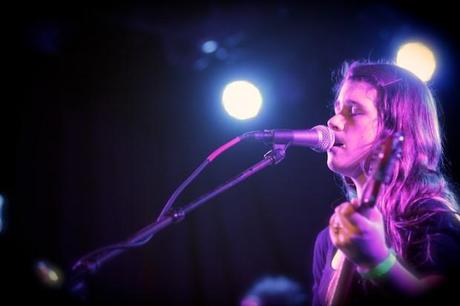 Photos by Eric Weiner
Attending a performance by Lady Lamb the Beekeeper, particularly a packed album release show, is essentially a lesson in humility. Few people are capable of displaying such raw passion and talent, certainly not myself, and Aly Spaltro is one of them. From moments of quiet intimacy to energetic cries that seem to burst out of her, she's a force to be reckonned with and certainly a name everyone will know by the end of 2013. Whether standing on stage alone or, as with this show, surrounded by a flurry of beautiful, lush instrumentation, watching Spaltro on stage isn't something you can quickly forget.
Check out her amazing new album, Ripley Pine, and be sure to catch her on tour!
Lady Lamb The Beekeeper






Xenia Rubinos



Cuddle Magic