Golf, a sport that has been historically geared mostly toward men, is gaining both interest and credibility as a women's sport, especially with the induction of Condoleezza Rice into the heretofore males only Augusta National Club. Ladies golf has come a long way.
An acronym for 'Gentlemen Only, Ladies Forbidden,' golf is a sport that flourishes in sunny, tropical climates: in destinations like South Florida and island nations like the Dominican Republic, golf courses are some of the biggest attractions.
Looking your best on the course is often a difficult feat: which cleats would be best to match your visor and which stud earrings go best with your polo?
Here are a few awesome, sporty, and practical looks to hit a quick 18 holes in.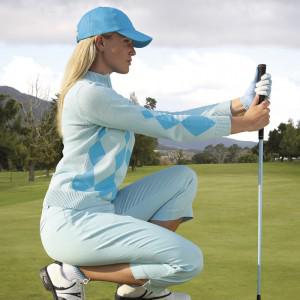 This simple style combines a simple argyle sweater with like-colored clam digger slacks and a contrasting colored baseball cap. Simple and easy to put together, but fashionable on the course.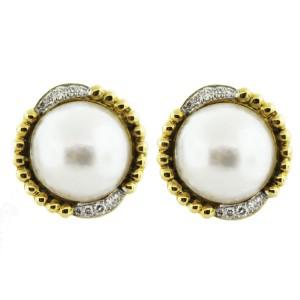 These simple pearl studs would be great for the golf course: simple, two toned, set in a whisp of gold and would easily compliment any outfit.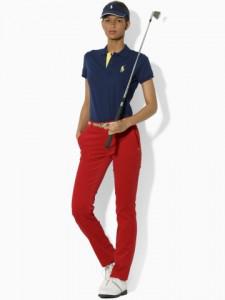 This simple Ralph Lauren look incorporates the brand's simple Slim-fit short-sleeve polo with fitted slacks in a contrasting color. Both a preppy and practical look for the course.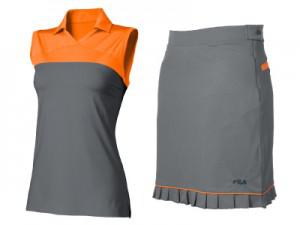 Practical and light-weight skirt sets, like this one, are bright enough to stave off potentially hazardous flyovers while making a cute statement on the course.
Although rings are often left off on the course (because they get in the way of the gloves), a fashionable set of argyle-print gloves can really attract the right type of attention. These functional and fashionable Glove it gloves are truly unique accessories for the course.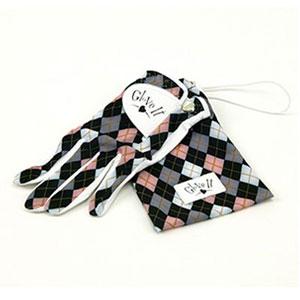 Being fashionable on the course is not a difficult feat. Finding something practical and fashionable is half the battle. Thankfully, golf fashion trends aren't as ever changing as trends within the rest of society and your wardrobe today will be more practical in 10 years!
Alexandra for Raymond Lee Jewelers, Boca Raton's premier source for buying and selling preowned jewelry and luxury watches.