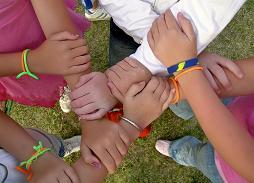 Image via sxc.hu
Our level of globalization in these times is really in a certain peak of level where our differences of language shouldn't become the hindrance. This is why language schools are established so that the world, in a way, can become one. When the world unites, we will become progressive and prosperous in our own ways and eventually a contributors of our own success.
This principle is applicable to countries all around the world, and presently the United Kingdom is somehow in a dilemma at this area.
Written by Gareth Evans, there was a growing lack of foreign language skills among the young people in UK. This is considered to become a major dilemma because it actually damages the country's economy. That is why the call to universities and other language schools was implemented to encourage their youngsters both at school and in higher education in learning foreign languages. "Failure to act will have a "detrimental impact" on the UK's social, cultural and economic well-being", as implemented by their government.
According to CILT, The National Center for Languages, their conducted survey shows "the proportion of state schools where more than half of Year 11 pupils are studying a language dropped to 38% in 2010. t the same time, swingeing university budget cuts are having an impact on higher education courses, particularly arts subjects, which have not been protected in the way science and maths-based courses have. The Academy's paper argues that declining numbers of school pupils studying languages has reduced the numbers taking the subject at university.
"This has led to closures of university language departments so many of those remaining are now in the most elite institutions.
In Wales, Swansea University's decision to restructure its modern languages department has attracted widespread criticism, with the reduction of 10 lecturer posts currently under scrutiny. Italian posts would disappear completely, with French, Spanish and German all cut," added Evans.
See how significant language learning is? The British Academy recognizes how foreign language learning plays an important role in their economy.
Would you like to become one of the contributors of the  economical rise in your own country? Choose to learn languages by enrolling to your chosen foreign language courses and make a difference. Start your learning as early as today!