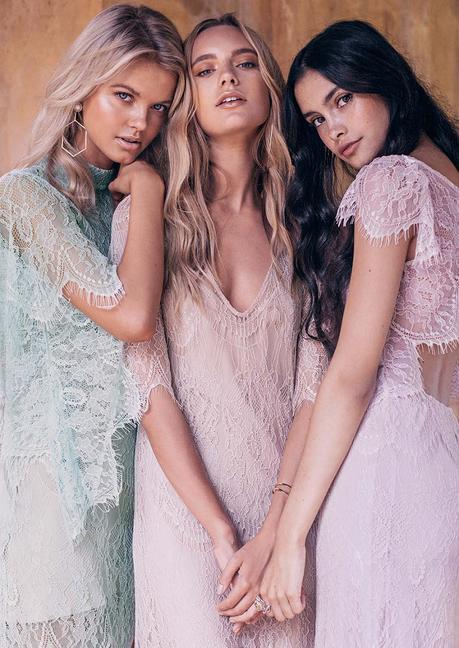 You all know how much I stalk/love Grace Loves Lace. There is love for these ladies all over this website (like here, here, and here just to name a few!). But today is a little different because it's all about your leading ladies! La Nouvelle Belle (meaning the new beautiful) represents a new generation of bridesmaid, where cookie-cutter styles just won't do.
"I want to encourage brides to remember there are no rules when it comes to your wedding day, and there is no right or wrong way, only your way." - Megan Ziems, Grace Loves Lace
Starting at $170 AUD (approx $188 NZD), and made with European laces in a palette of pastel and pearlescent hues, the mood is symbolic of what La Nouvelle Belle represents; a fresh approach to being a bridesmaid - the unique bridesmaid. Let's swoon together...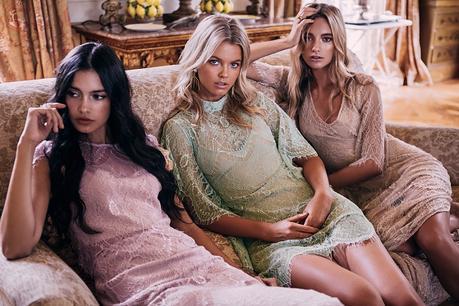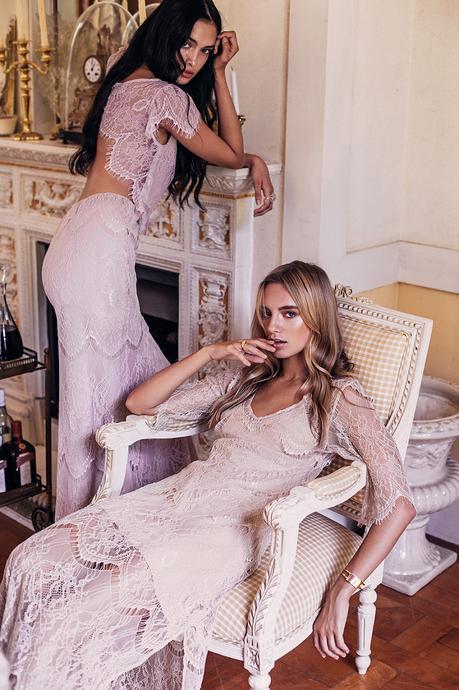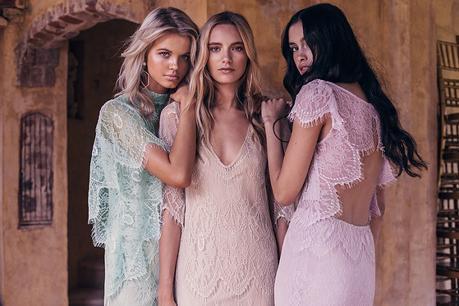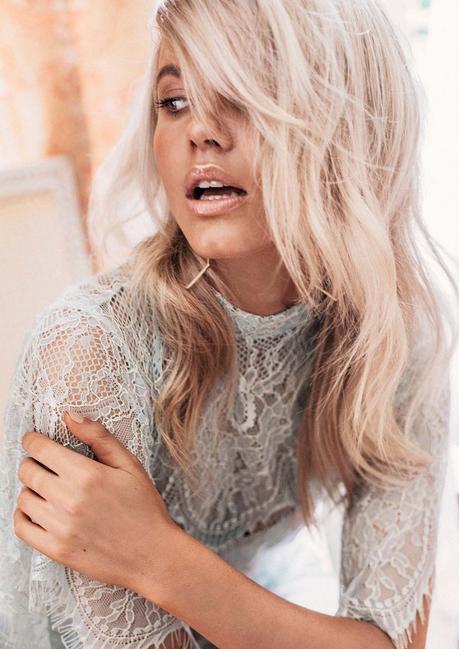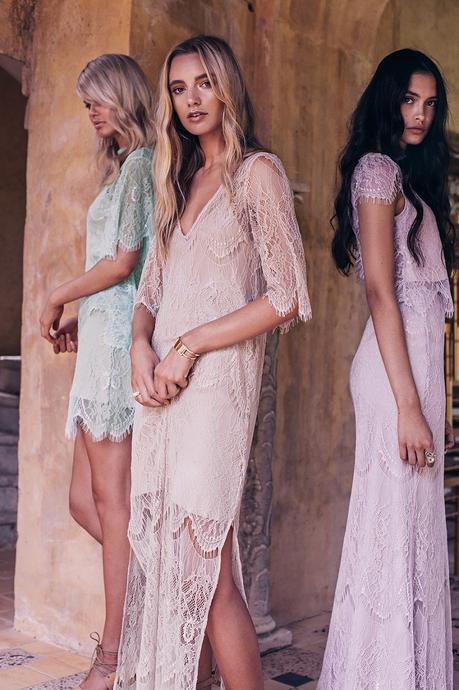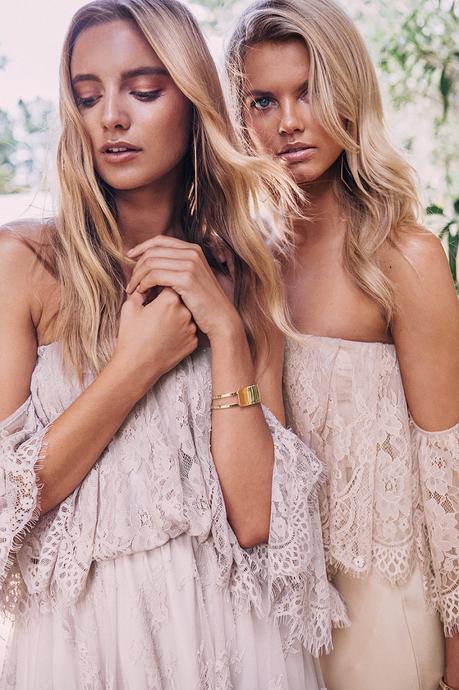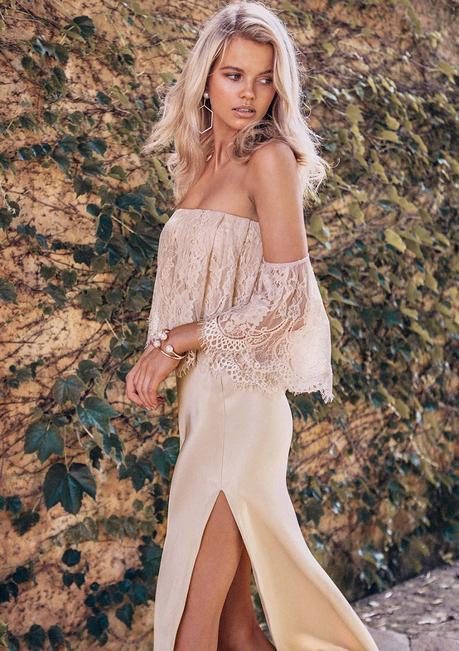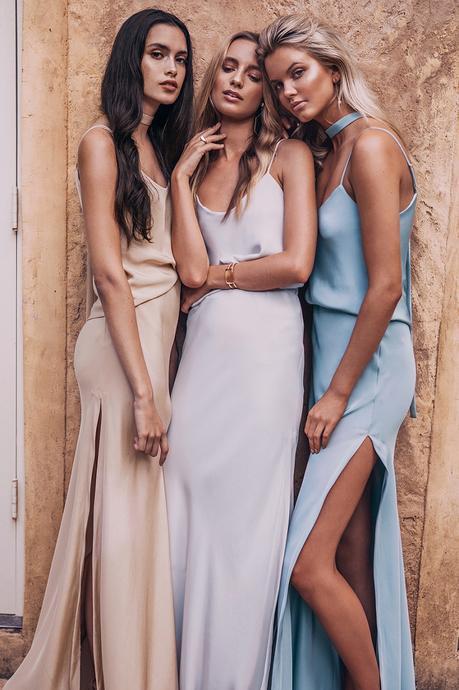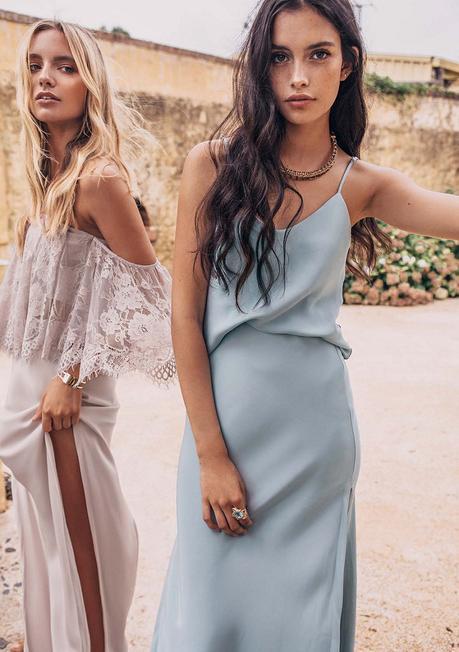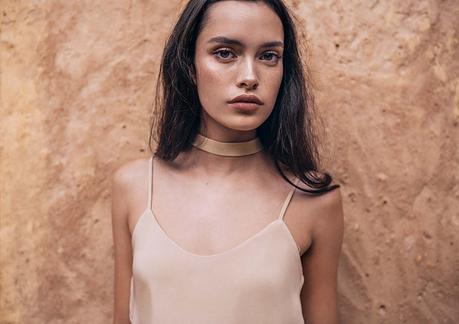 To check out the new range and all of their gorgeous gowns visit www.graceloveslace.com.au.
CREDITS
Photographer Louise Smit
Creative Direction Ashleigh Hipwood from Grace Loves Lace
Models Maya Stepper, Merethe Hopeland, Zoe Barnard
Styling Foxy Zingaro
Hair Melissa Smith
Make up Ashlea Penfold, Emma Plant
Location Deux Belletes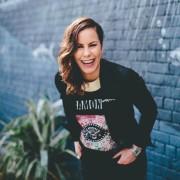 Founder and editor of P&L. Self-proclaimed shoe guru and lover of bogan chic (wtf!) Wife of a butcher, mother of 7 dogs and a cat. Bonkers.