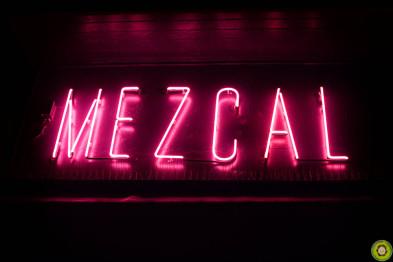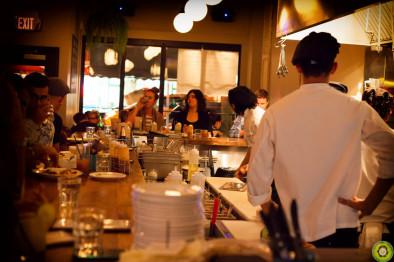 La Taqueria – based off its name, I can easily guess that they sell tacos. But what about their new sister restaurant, La Mezcaleria? Apparently, Mezcal is a "spirit distilled from mash made out of steamed hearts of various species of agave." Ergo, La Mezcaleria offers handcrafted mezcales and cocktails, alongside some delicious Mexican dishes.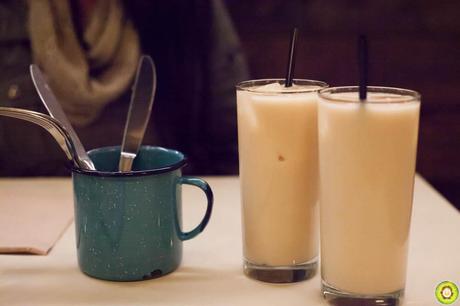 hippoCHAN and I aren't really into alcoholic beverages, so we both ordered the Horchata. It was made with rice milk, cinnamon, vanilla and sugar. We found that it was like drinking liquified Valentine's Day cinnamon heart candies. It was really sweet.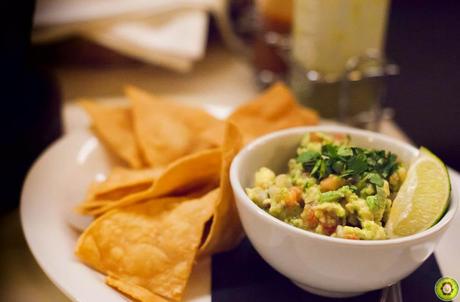 A Mexican meal without Guacamole is not a Mexican meal at all. Fact.
Mezcaleria's guac is made fresh to order with avocado (duh), cilantro, lime, onion, jalapeño and tomato. It was simple, tasty and super fresh. I really enjoyed the subtle heat from the jalapeño that gradually diffused down past my tongue and into my oesophagus as I ate on. Also, who doesn't love a tortilla chip that can support the weight of guacamole?! They must've watched Ellen's monolog :)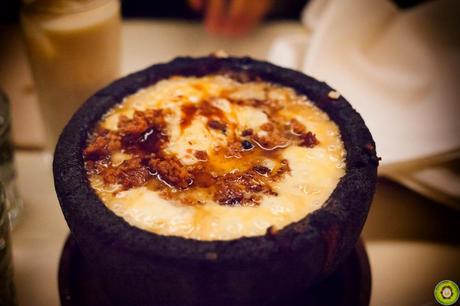 If there was a single reason to visit Mezcaleria, this was it. Queso Fundido. What does that translate to?… Queso Freaking Delicious Fundido, a molten cheese fondue served in a volcanic rock molcajete. This was the only time that I've ever been ecstatic to eat off a rock.
We topped off our bucket of cheese with chorizo, with the other choice being salsa verde.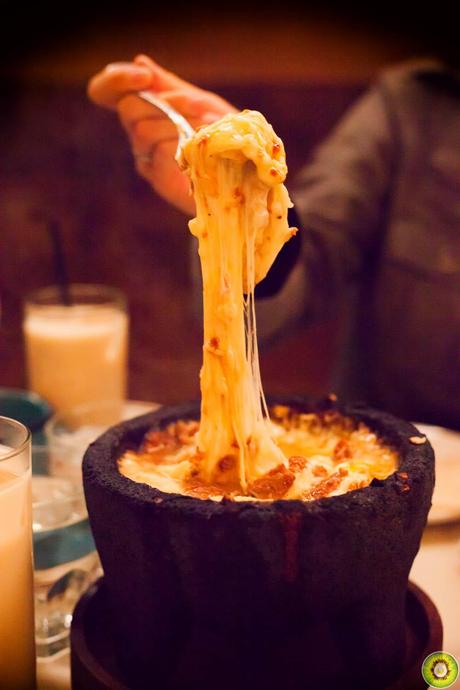 I am being completely literal when I say this… this was more cheese than I usually eat in an entire year! I fell in love with how the cheese stretches, then cools into chewy goodness while it rests blissfully on a warm tortilla. Even though it looked really oily and heavy, hippoCHAN and I didn't feel gross afterwards.
Also, do not forget to scrap off the sides of the bowl with a knife. The cheese "crust" was both crunchy and chewy!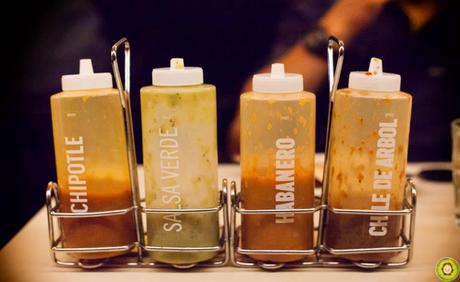 hippoCHAN and I had fun experimenting with Mezcaleria's house-made sauces. Our favourites were the chipotle and salsa verde. Be sure to squirt these onto… everything.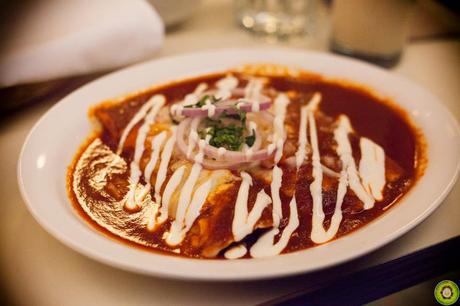 As for entrees, hippoCHAN ordered the Chicken Enchiladas Clasicas, topped with a red tomato salsa, onion cream and Mexican cheese.
We both found it to be overly salty and lacking in chicken. I'm also not a fan of cream.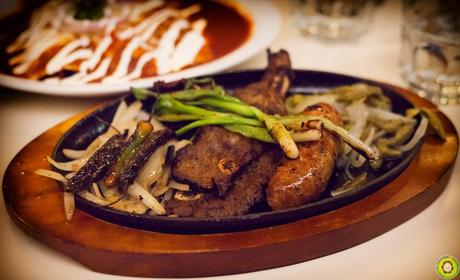 I ordered the Parillada, which was plate of grilled meats and vegetables. There were beef short-ribs, chorizo, nopalitos, torado peppers and green onions. The idea was like build-your-own-tortilla.
I didn't particularly enjoy this dish because everything was grilled and oily; it would've been better if there was some fresh vegetables to balance the heavy flavours. Also, the chorizo on its own was way too salty.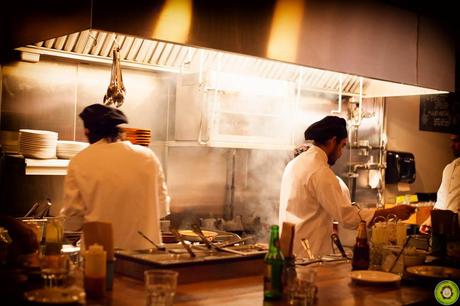 By the end of the night, it was clear that there were some hits and misses. We thought that the appetizers undisputedly outshone the entrees. Nonetheless, we had a great time at La Mezcaleria, especially with the super friendly service.
Final Bytes
Reservations available for parties of 6+
Lots and lots of alcohol
Bar area right in front of open kitchen
Disclosure: my meal was complementary, but all opinions are my own.
---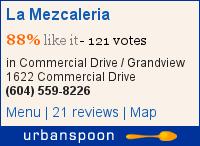 Google+

Curtis Ng