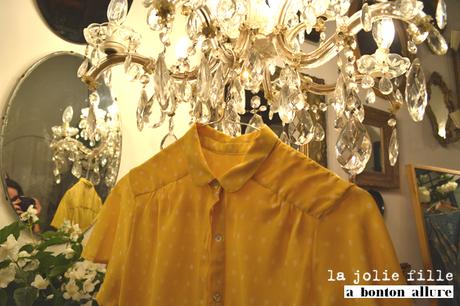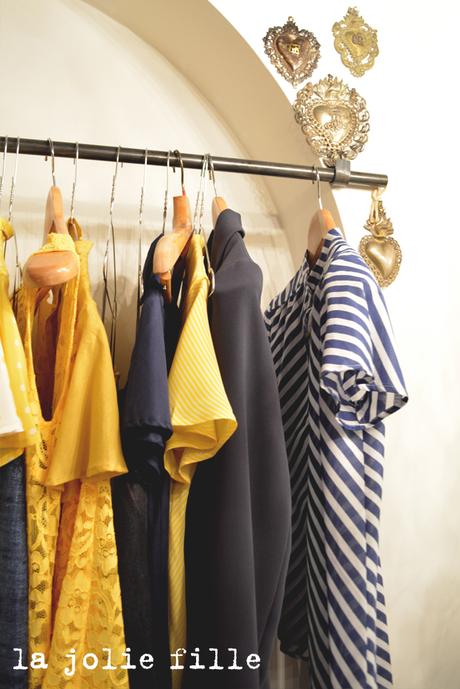 ">
">There are designers and designers.
Someone founded important Maison in past centuries;
">
">others have become creative directors of those same fashion brands – trying to carry the weight of a name and the legacy of history, sketches, patterns, icons and inspirations.
">
">Someone are still working behind the scenes – as ghost writers – they draw, think and create for someone else.

">
">But there are also other kind of designers.
Names you can't read on printed magazines.
">
">You can't place it into the star system – at least for now – and you don't find them in the fashion district.
">
"> Those people use, day after day, their passion and talent, transforming an art into a job.

">
">Yesterday I met one of them.
In Rome, a few steps from home.
">
">In one of my favorite neighborhoods, where I've studied and lived for years.
Michele is the man behind "La Jolie Fille".
">
">Dress designer, model maker and tailor.
He designs his clothes, imagines them in rich fabrics and sew them on you. He works with on demand.
">
">As a coutourier the past, but with the lightness of someone who knows that we dn't have time to take it too seriously.
Michele is first and foremost a craftsman.
">
">True and authentic, whose work makes woman beautiful and why not happy.

">
">His brand doesn't have his name, but it's called the Jolie Fille.

">
">The "pretty girl" is the literary translation of the Jolie Fille and the name could not be more appropriate.

">
">Lace, silk, cotton and tulle.

">
">A bit of tweed and the elegant simple silhouettes of those who think that what makes a woman beautiful, it's not excess and luxury, but the exaltation of her innate and natural beauty.
His clothes don't follow the trends, but are timeless and ageless.
">
">As his audience.

">
">In his atelier, with a bonton attitude, and a cure for details that seem to belong to another age, you can feel like in a "salotto".
The wooden beams on the roof, typical the houses architetcure in the neighborhood of Monti, as well as the high ceiling – at least 4m hight – and the walls, decorated with framed mirrors, like a small room of a museum, make this space something like a temple for
">
">him and his customers.

">
">On the console in white wood, together with strawberries and prosecco, golden shoes can not go unnoticed.

">
">

">
">On the standson some of his clothes: blouses, skirts, shorts and shirt in light cotton, which seem impalpable leaders.

">
">Unique pieces that Michele sews and adapts to the body of each of us.
Michele works alone. He honors the madeinitaly. He is able to transform into reality the dreams of each of us. He makes us feel, day after day, a jolie fille.