Hi everyone,
I hope you all had a fab week. Mine definitely was as I got to meet Bollywood actress Huma Qureshi at an event I attended. I am still star struck, Eee !! But today I am going to talk about a brand whose soaps have not failed to impress me. Few days back I had reviewed the La Flora Soap Earth Own - French Clay & Patchouli Soap which I loved and you may check the review here and today I am here to tell you about an amazing variant of soap I tried after that called the La Flora Organics Handmade Soap in Country Rose. Read my review to know more...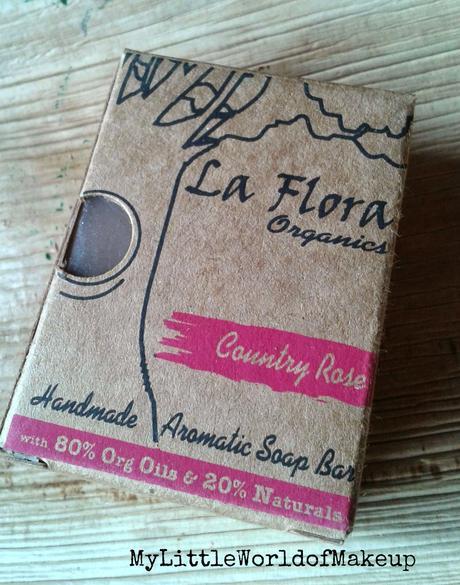 Price: Rs. 180/- for 100g. Available for Rs. 153/- here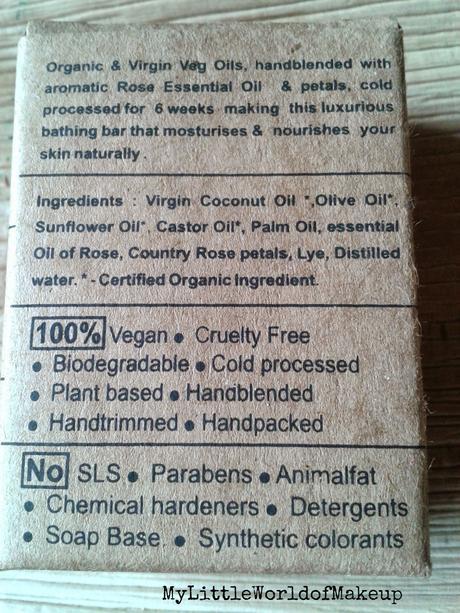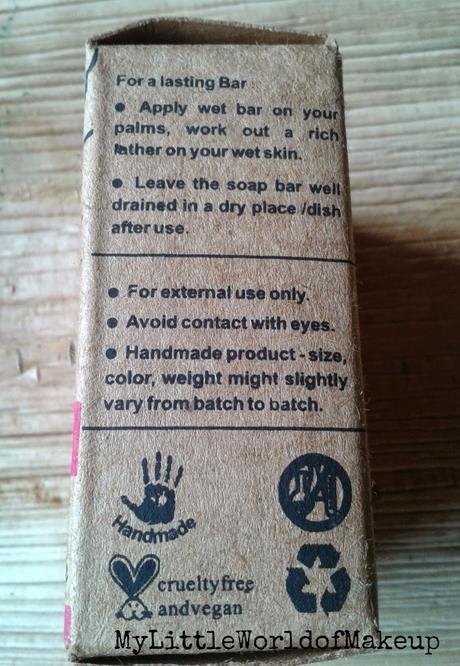 About La Flora Organics:A Journey that started  off as a hobby , creating simple homemade, chemical free, natural alternatives to personal care . With more than 20 varieties of Natural Handmade Soaps (www.laflorasoaps.com) La Flora Organics has been adding more  tried & tested natural recipes to its list. Its now a social enterprise ,supporting & in turn supported by local women , creating a wonderful range of Bath & Body, Skin & Hair Care products that are fully inspired & dedicated to Nature.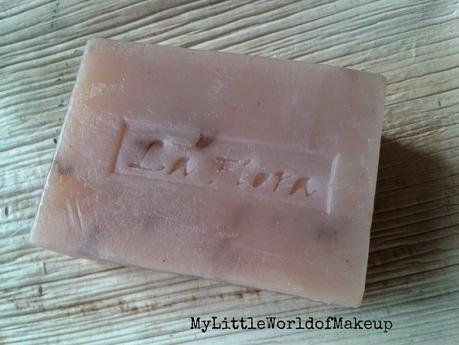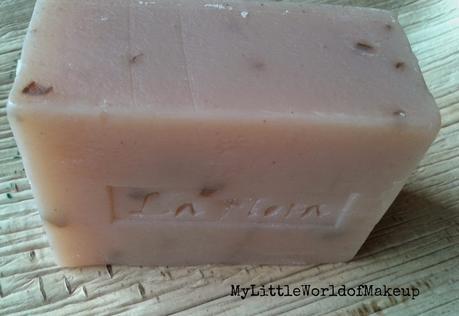 All our products are handmade with care in small batches using best Organic ,botanical & herbal ingredients.
All La Flora Organic products are - 100% Natural. Vegan.     Plant based.     Biodegradable. Cruelty Free.      Handblended.
No  Harsh Chemicals. Sulfates (sodium or ammonium lauryl/laureth/myreth sulfate),Synthetic Parabens (methyl, proply, ethyl, butyl), Phthalates,  Animalfat, Detergents or foaming agents. Synthetic colorants. Alcohol . Artificial Perfumes or Fragrances. Triclosans. Animal testing (we love them too much).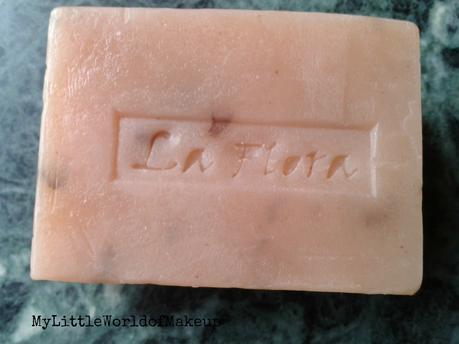 The soap comes in a good quality cardboard packaging custom made to make the soap fit in. The soap comes wrapped in a transparent plastic cover to maintain the smell of the soap. The soap is an ideal option for gifting as well. All the ingredients & basic information is mentioned on the packaging itself. I liked the packaging it looks very classy.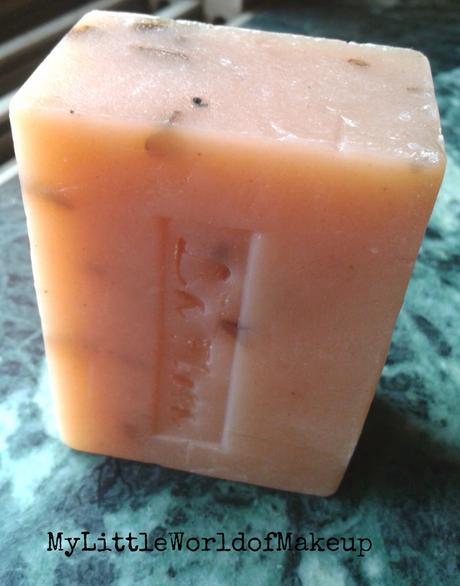 The soap is rectangular shaped and is rosy pink & brown in color. The name of the brand is engraved on the soap. The essential ingredient is rose as the name suggests but the smell is not very strong, its  mild & appropriate even for those with sensitive noses. The soap smells lovely and lathers amazingly well. It also cleans the body well and does not leave any residue post bath. The soap contains actual rose petals vow!! isn't that amazing!!! I loved it a lot. In fact they gently scrub the body while you take a bath giving you a luxurious feel. The smell lingers for an hour or two and then fades away. It did not dry my skin. Also I felt refreshed with its smell. This soap will work well for all skin types. With all the goodness in one soap who wouldn't want to try it :)The Good:

Easily available online.

Nice variety of soaps.

Contains goodness of Rose & Rose petals

Lathers well

Smells amazing

Feel refreshed post bath.

100% natural & chemical free

Ideal for all skin types

Cruelty free & chemical free.

Ideal for gifting.

The not so Good:
Pricey for some - Still reasonable in my opinion
Rating: 4.5/5
La Flora Organics Handmade Soap in Country Rose is a mild soap with lovely rose fragrance. The petals act as exfoliants. Since it does not dry the skin I highly recommend this to everyone. There is nothing I can hate about this soap honestly!!!
Thank you for reading. I hope you found it useful. Please free to comment below as I love to hear from you. Please leave your blog links if you are visiting here for the first time.
Until next time... Happy Weekend xoxo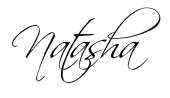 P.S: PR Sample**