One of the most famous locations in Tuscany after Florence and Siena is Forte dei Marmi, a very small town in the coastal region of the province of Lucca, not very far from the border with Liguria.
As most coastal regions, Forte dei Marmi is a popular summer holiday location. What makes this corner of Tuscany so popular is the fascinating history connected to an ancient past.
A roman settlement dating back to the second century BC, Forte dei Marmi was conquered by the Romans expanding to the north. Mining was an important economic resource with silver, iron and lead being produced there. Forte dei Marmi also became famous for the marble quarries of the Apuanian Apls, home to some of the most prestigious marble in the world, such as the Marmo Bianco di Carrara. This attracted many great artists such as Michelangelo who often traveled to the quarries to personally choose building materials and "be inspired".
Throughout the centuries Forte dei Marmi has been home to many famous and wealthy families, a tradition that has created a legacy of cultural heritage and wealth.
Today Forte dei Marmi attracts World Class Travellers seeking the best Tuscany has to offer: La Dolce Vita, a lifestyle typical of the wealthy tourists from all over the world seeking only the best, networking with a Clique of celebrities in villas and exclusive 5 star luxury hotels offering unrivalled service and attention.
For those seeking the ultimate culinary/artistic and well being/fitness experience this is the place to be.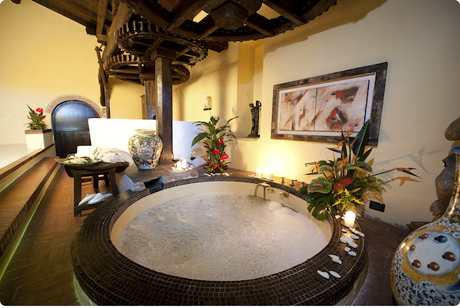 An ancient water powered olive mill of the 17th century, Il Botaccio is what La Dolce Vita is all about: 8 luxury suites, a monument to the arts and beauty in a private park offering maximum privacy and tranquillity – minutes away from the city center of Forte dei Marmi where peace and harmony enrich the spirit.
What would La dolce Vita be without spa treatments and fitness? Otzium is central to this lifestyle: health and beauty from treatments for those seeking the ultimate equilibrium between the body and soul, the art of "not doing".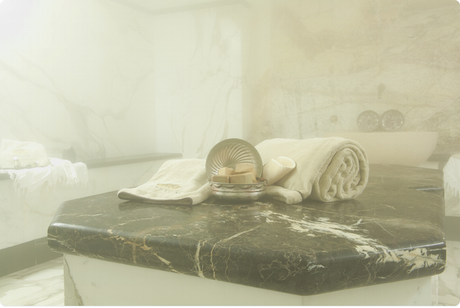 The world of Otzium is rich in perception, sensations and emotions; life is back into your hands, this is La Dolce Vita of Tuscany.