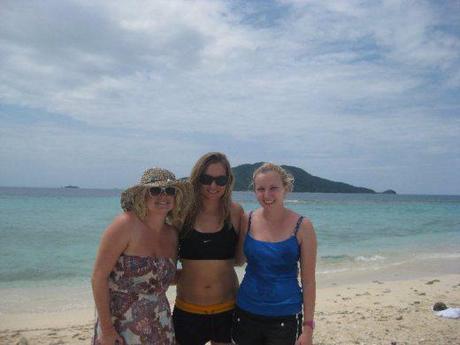 Flying into La Ceiba airport, I had little idea what I'd let myself in for. It was late, I had been travelling for almost 24 hours and the tiny airport was practically deserted. I had no idea where I would be staying until myself and the in-country coordinator, Manuel, pulled up in front of my host family's house. Luckily the house was comfortable, my host parents were lovely and most importantly for that first exhausting day: they spoke some English.
Manuel runs a Spanish school and volunteering centre in La Ceiba, attracting students and volunteers from all over the world. All Spanish teachers are local and speak carrying degrees of English, making lessons a challenge sometimes! I had two teachers during my time there, giving me the opportunity to practice my Spanish with different people. Although my Spanish improved dramatically during the four hours of classes I had from Monday to Friday, living with a host family and everyday live in La Ceiba really helped me reach a good conversational level.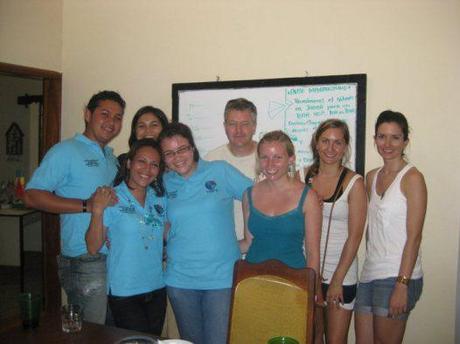 My homestay also allowed me to experience the local culture and customs, in particular to try a variety of different food. I fell in love with baleadas (tortillas with refried beans and cheese), but wasn't so keen on chicharrón – boiled pig skin! Although it was initially hard to get used to the constant taxi horns and shouting of "gringa!" every time I stepped outside, I soon learnt that Hondurans are friendly and welcoming. When attending church with other students from the Spanish school, I was pleasantly surprised by how excited the community was for me to be there. Everyone wanted to shake my hand, learn my name and I was even invited to their houses and to play volleyball.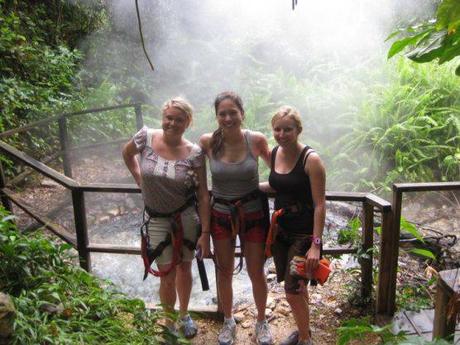 My placement was supposed to include volunteering in a local school, but unfortunately the teachers were on strike – sadly a common occurrence in Honduran public schools. Instead, Manuel arranged for me to volunteer in an orphanage with children ranging from four years to teenagers. I helped in the kitchen, assisted the children with their homework, attempted to teach English grammar and played football. The children were truly inspirational – one girl was paralysed from the neck down but wrote and did amazing artwork using her mouth. It was an incredibly rewarding experience and I learnt a lot from the children there.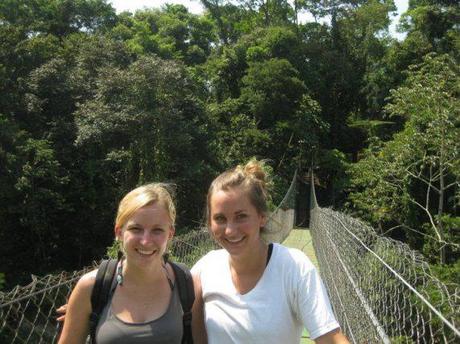 La Ceiba itself was a great place to live for a month. Known as the partying and adventure tourism capital of Honduras, on the weekends myself and the other volunteers did everything: from watching local football games and drinking in local bars to hiking in Pico Bonito National Park and white water rafting down Rio Congrejal. Nearby islands Cayos Cochinos provided another welcome break from the bustle of La Ceiba; we snorkeled in the crystal clear waters and were cooked lunch by the local villagers – coconut bread and fresh fish. Another personal favourite was Sambo Creek, where we completely a canopy tour through the jungle of 18 zip lines, then relaxed in natural hot springs.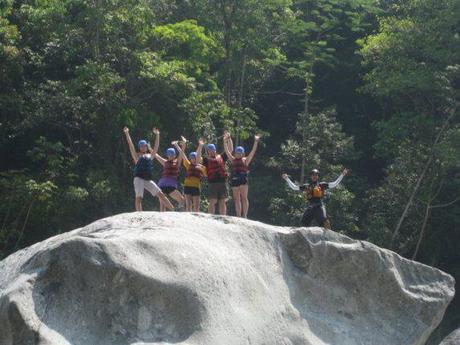 A worthwhile experience that gave me a real taste of Honduran life, I would recommend
La Ceiba and the Spanish school
to anyone.
By Denise Bartlett