Hello everyone, Valentine's day is incomplete without a hint of red in it. In this post I will be reviewing one of the most raved shade from the newly launched L'Oreal Paris Star Collection lipstick range. The name of the shade is "Pure Rouge" and this is the shade for Frieda Pinto. This new range of L'Oreal Star Collection lipsticks has some lovely shades of reds, it has also got an orange and a vibrant fuchsia shade in the range! Here's all the details about the lipstick below:
Price: INR 995 for 4.2g
About the Product: The Color Riche Pure Reds Collection is created with a revolutionary and innovative formula that delivers bold, luscious color that lasts for a full 6 hours, making it the ultimate beauty indulgence. Pure pigments deliver intense color and Jojoba oil gives perfect hydration up to 4 hours. The range includes 7 exquisite matte shades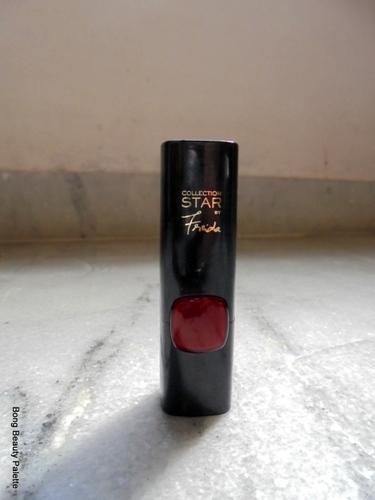 My Take on the Product: The lipstick comes in classy black packaging with a red button at the center-front of the bullet and Frieda Pinto's signature above it, on the cap. The color of the button is similar to the shade of the lipstick.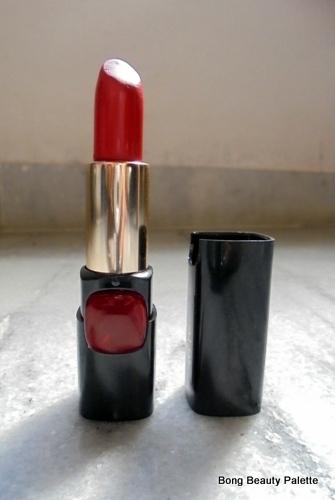 The shade is sported by Freida Pinto and she being a dusky beauty herself, looks very pretty in the shade.The shade "Pure Rouge" is a vibrant neutral red color and will suit all skin tones ranging from fair to dusky skin tones effortlessly.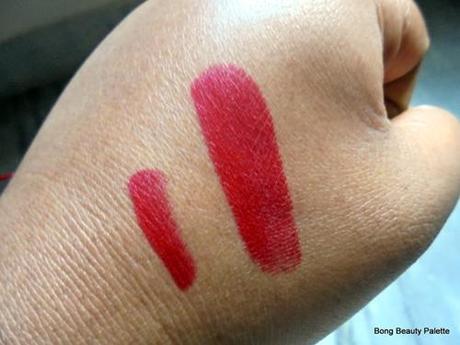 Left- 1 swipe Right- 2 swipes
The color is insanely pigmented and one swipe will give you the desired color. It will easily cover up lip pigmentation and settle into a smooth matte red finish. Since I have thin lips, I apply a red lip liner underneath and then apply the lipstick. The lipstick is not much drying on lips yet it is recommended to exfoliate your lips well to make it look smooth and even.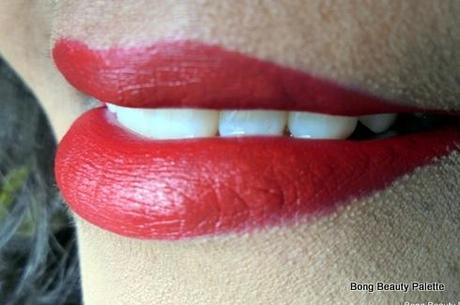 In daylight
The lipstick glides on lips easily without tugging despite of being a matte lipstick. The staying power is almost 6 hours without meals. It fades a bit unevenly leaving behind a prominent red stain. You may need to touch up after heavy meals to keep the shade intact. Overall I love this shade and this is one the brightest lipstick shade in my vanity now.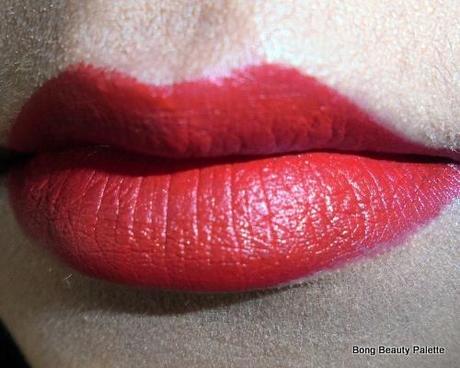 With flash
Pros: 1. Classy packaging
Highly pigmenmted
Gorgeous shade
Long staying power
Smooth texture
settles in to matte finish
Not over-drying
Cons: Pricey
Rating: 5/5
Recommendation: Highly recommended to all those who are looking for a gorgeous neutral red shade.
Have you tried the L'Oreal Pure Reds Star Collection lipsticks yet?