"Kurta Fashion"
,
"Indian Fashion"
and
"Bollywood Fashion"
 to me, are synonymous with each other.
The
kurta
has been an Indian Fashion staple for as long as I can remember. Its immense popularity within the
Bollywood
circles has given it an evergreen status within the Indian Fashion fraternity. The kurta's length and volume might vary from season to season and movie to movie but its presence cannot be missed. Sometimes its length goes dangerously short and sometimes it grazes the floor. At times the kurta is so tight that you almost expect a wardrobe malfunction and on other occasions the kurta is so voluminous that you could drown in the sea of fabric and sequin.
All in all the kurta designs might change every now and then but the kurta never goes out of style. Every Inidan girl will have atleast a few kurtas in her wardrobe, hell even Indian men will have a few..
So to do justice to the "
Kurta and Kurta Fashion"
, this month will be all about getting Krafty with your Kurta. I am going to show you 
5 ways of wearing a kurta.
Starting with the most obvious...Kurta and Salwaar, add some fun with the shoes..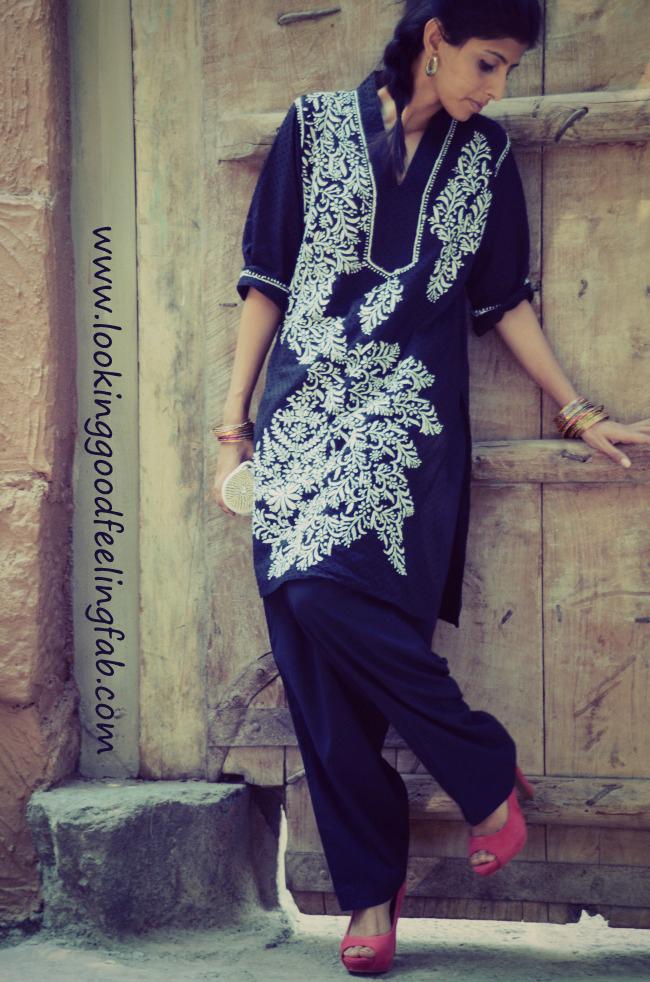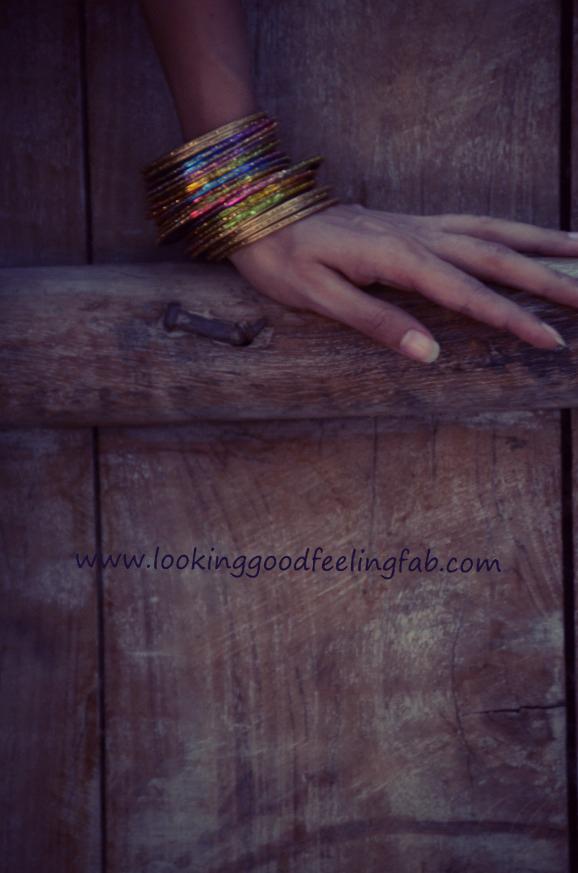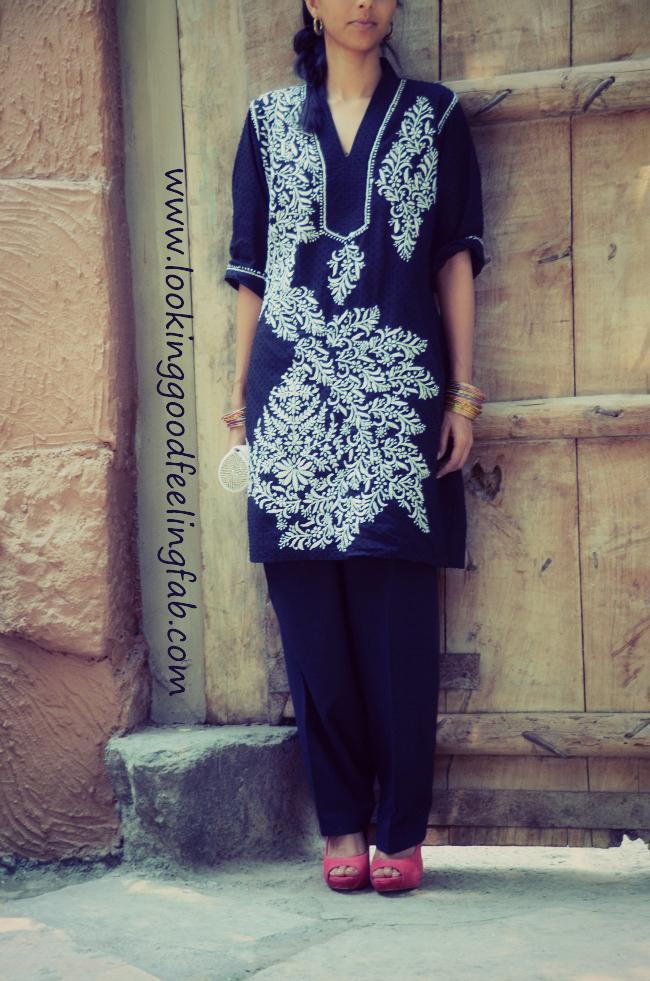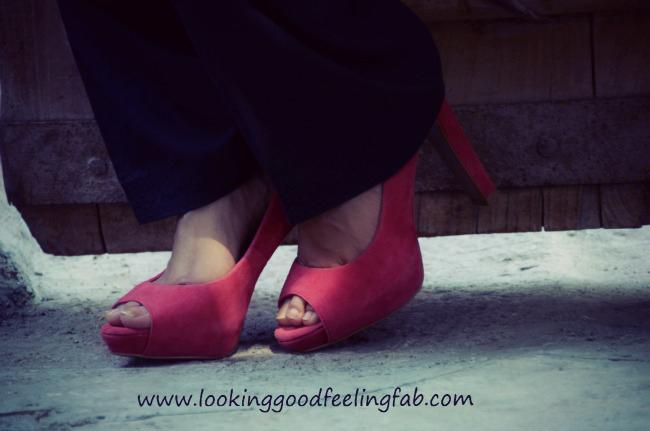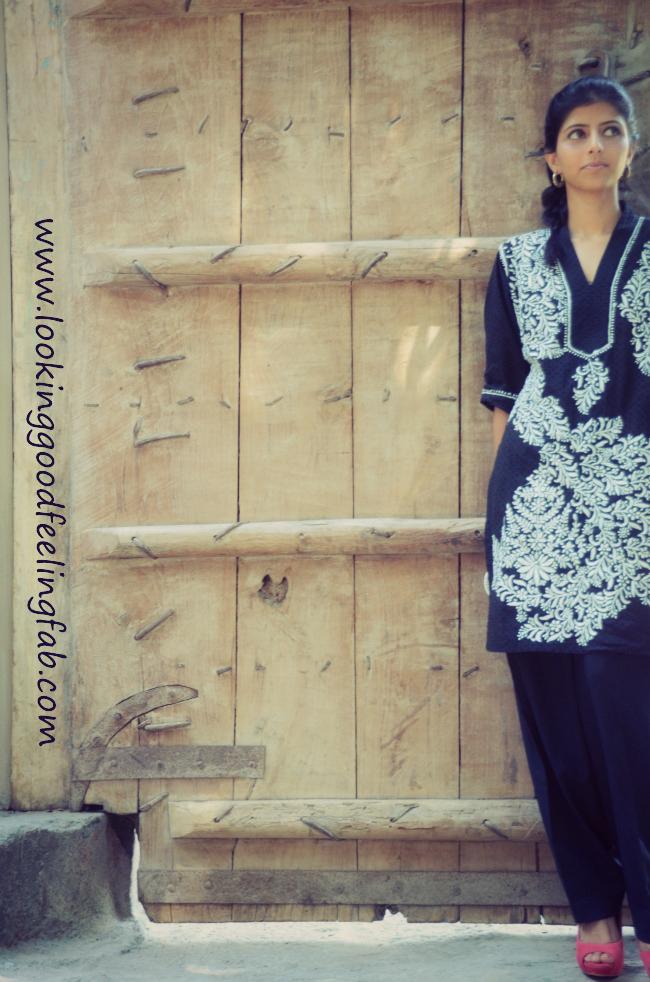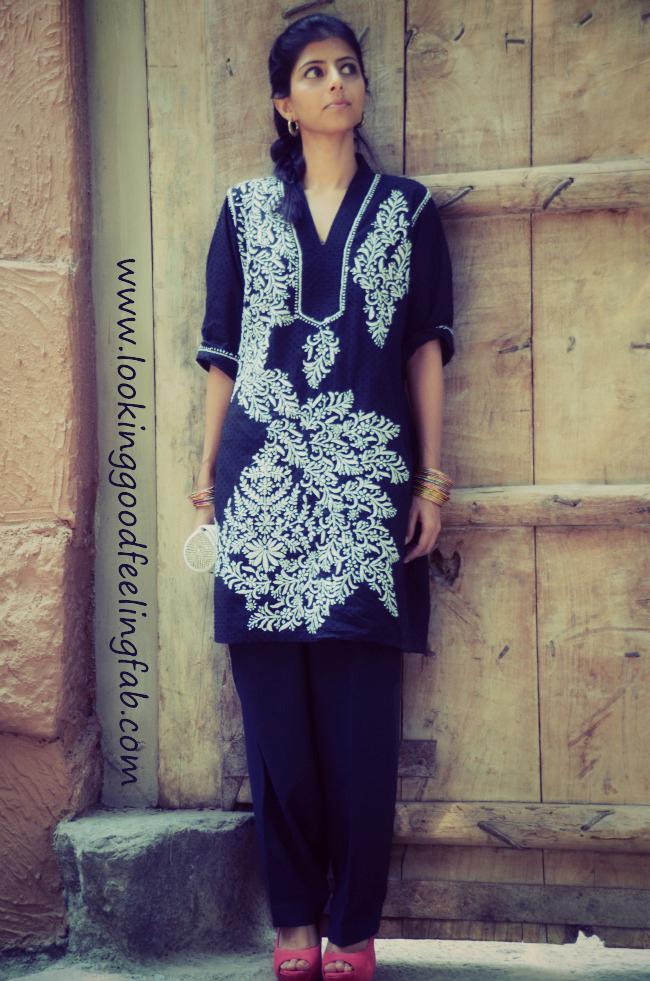 How do you like to wear your "
kurta"
? Do share, I would love to know.
Also connect with me on twitter
@lookingoodfeel
want to look good and feel fab always?? Join us lookingoodfeelingfab.blogspot.in