Watch Kung Fu Panda II (2011) Online for Free on MegaVideo.
The movie completes the first part ans starts the plot for the III part, pretty Awesome. Having mastered the art of Kung Fu, Po now needs to master the concept of inner peace, something he doesn't understand initially, but is destined to find out with
the emergence of a new formidable villain The Peacock who plans to use a secret, unstoppable weapon to conquer China and destroy kungfu forever.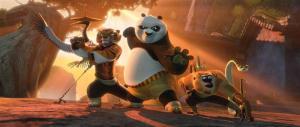 USP:- One liners which Po gave while having a deadly battle, which makes him a real star, doing awesome things with complete humility.  Po is by far the coolest SuperHero i have ever see.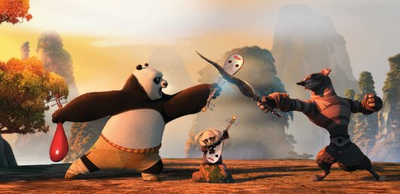 i don't know what critics have to say, but i would give it 4.5/5 rating.
KungFu Panda II on Megavideo :- Download or Watch Online
Enjoy and Share !