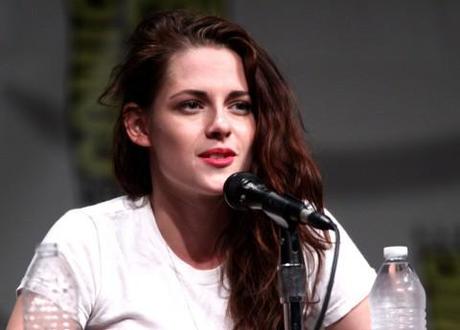 'I'm sorry, RPatz," says fake KStew. Real KStew, pictured here, also apologised for her affair with director Rupert Sanders.
Twilight actress Kristen Stewart issued another very public apology to her former beau, Robert Pattinson this week, explaining that she only had an affair with her Snow White and the Huntsman director Rupert Sanders because he said it would make her performance better.
Ok, so it's not really Kristen Stewart – but Canadian comedian Laura McDonald does a pretty mean KStew impression.
"Do you do sex with Rupert?"

Meanwhile, Will Ferrell is inconsolable over KStew and RPatz's break-up: "She's a trampire!"

No, really – inconsolable. Here he is on NBC's Morning Joe, talking about the "trampire". "I don't care about what's happening in Syria – this is here!"

More on the KStew and RPatz break-up

Bella cheated on Edward – fans enraged!