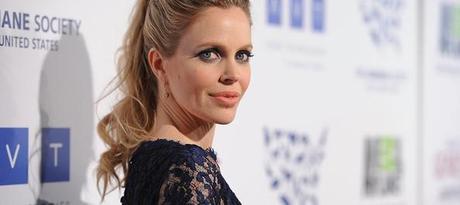 One of the priviledges I have as a writer for this site is the opportunity to follow the cast, crew, and staff of True Blood beyond the bounds of the show itself. With every article and interview I post for this site I learn just a little bit more about the people behind a show that I love. Though this process I've come to care about all of these people in my own small way regardless if I ever meet them or not.
Kristin Bauer van Straten (Pamela Sywnford de Beaufort) is one of the cast members I've had the fortune of meeting and also interviewing. It was in that joint interview along with her husband Abri van Straten that I asked them a domestic or international issue that is important to them and why:
"Elephants. We are working with IFAW as Ivory poaching is on a massive upsurge due to the Chinese demand. It is heart breaking for me and for Abri's family. We intend to go there on hiatus and see if we can bring much needed attention to the solutions, before it's too late. 100 elephants are losing their lives every day for …nothing."
In the five months since that interview, Kristin has gone on to mention ivory poaching in many more interviews and now she is about to go to Kenya to do something about it. That something is her documentary Out for Africa. Kristin wrote a candid post for the Huffington Post this week in which she admits that even though she's afraid of snakes and never directed a documentary before, she's going to Africa anyway. And she has a lot of support in the form backers from her Kickstarter campaign which has raised over $50,000 thus far.
Rather than summarize her beautifully written post, I encourage you to go read it in its entirety here. Once you've read it, please visit her Kickstarter campaign!
Sources: True Blood Fan Source.com- "Exclusive: The van Stratens Talk Jointly About Likes, Dislikes, and Experiences"
Huffington Post.com- "Out for Africa"
Image Credit: Jason Meritt, Getty Images