True Blood's Kristin Bauer van Straten posted on the van Straten's Facebook page that she will participate in the July 2, pawrade on Saturday, July 2.
Here's what she wrote:
Yes, I will be there with my dog from a Best Freinds adoption event – Asher! – Kristin Bauer van Straten
The event will help promote pet adoption and since it's Independence Day weekend, it also supports the pursuit of life, liberty and an end to puppy mills!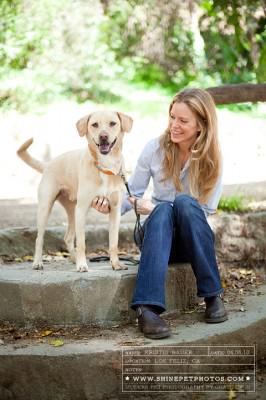 Join Kristin Saturday, July 2, in the four cities across the United States of America, to help raise awareness about the puppy mill/pet store connection and promote pet adoption! The four cities participating are New York, Salt Lake City, Las Vegas and Los Angeles.
This fun, FREE event will include:
The option to bring your dog! You'll get a free red, white & blue bandana for your furry friend!
A short, scenic walk with your doggie and human friends. Please wear red, white & blue!
The reading of a "pro-claw-mation" declaring that all dogs deserve good homes.
Family and dog-oriented activities following the walk.
Meet adorable, adoptable dogs from shelters and local rescue groups!
Go to the bestfriends.org web site to check out the details for each city.
source: 
The van Stratens
source: facebook.com