Last night, Wednesday, March 28, 2012, Kristin Bauer van Straten was on Legendary Bingo in support to Animal Rescue Corps. Elaine Hendrix an actress and friend of Kristin posted a photo of the two during "ladies night."
Below is a photo of Kristin with Elaine Hendrix who is the Founding Officer of ANIMAL RESCUE CORPS.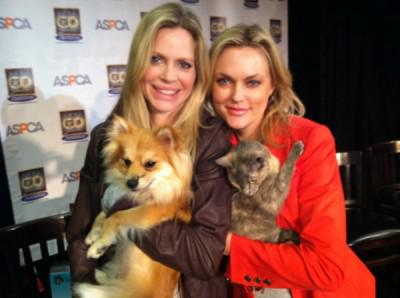 Animal Rescue Corps' mission is to end animal suffering through direct and compassionate action, and to inspire the highest ethical standards of humanity towards animals.
Kristin called out the Bingo numnbers at the event and she is said to have been a "natural" at doing it.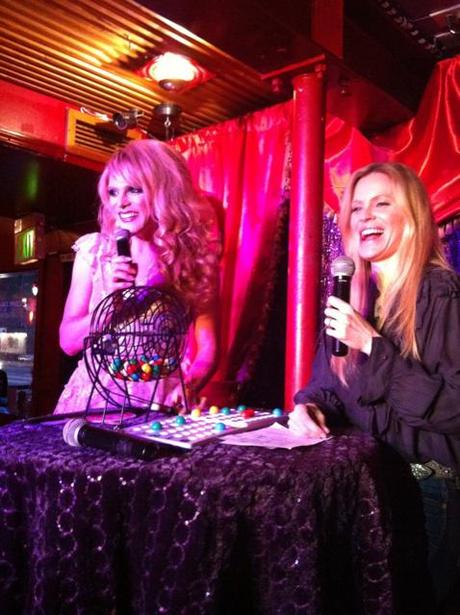 photo source: https://twitter.com/#!/arcorps