On day 1 of the San Diego Comic Con Kristin Bauer and Nelsan Ellis sat down for the TV Guide: Fan Favorites Panel. Originally Deborah Ann Woll and Joe Manganiello were scheduled to participate in this panel but were unable to make it.
Fan Favorites features your favorite talent from your favorite shows — in front of the camera and behind the scenes. The other panelists were Nestor Carbonell (Ringer), Johnny Galecki (The Big Bang Theory), Jorge Garcia (Alcatraz), Leslie Hope (The River), Zachary Levi (Chuck), Julie Plec (Vampire Diaries), Matt Smith (Doctor Who ), Kevin Williamson (Vampire Diaries).
During the panel Kristin said things will get worse for Pam before they get better. Also, her face falling off doesn't make her crumble; instead it just brings out her mean streak. Nelsan said Lafayette is on a tumultuous journey but has found a "sexy squeeze" in Jesus to help make things better. He's having fun playing a witch – it's a clever way for Alan Ball to have Lafayette do even crazier, wild stuff.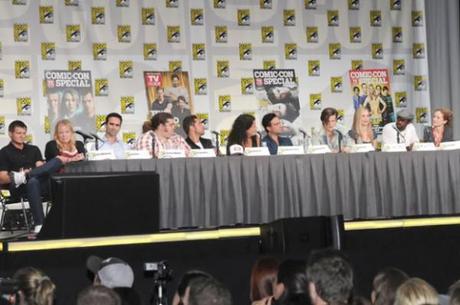 © 2011 Warner Bros. Entertainment, Inc.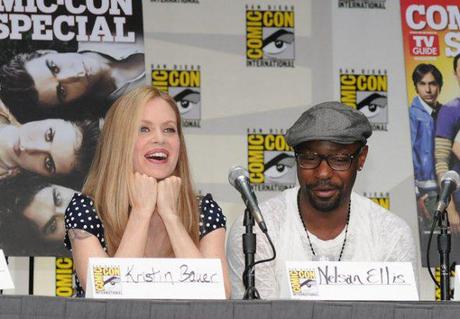 © 2011 Warner Bros. Entertainment, Inc.