It seems the Canadians are getting lots of True Blood love this month. Kristin Bauer van Straten and Jim Parrack spent last Sunday in Calgary, Alberta where they participated in the Calgary Women's Show.
The crowd at the BMO Convention Centre was comprised mostly of women, naturally, who got to see an on-stage Q&A followed by an up-close-and-personal autograph session. Jim and Kristin were reported to be down-to-earth and funny and a big hit with the crowd. Our videographer was sent by her Toronto-based Mother to report on the event. Mom was told, "Pam is not a bitch in real life, she seems really nice."
Below is a video of part of the on-stage Q&A with Kristin and Jim as well as some photos: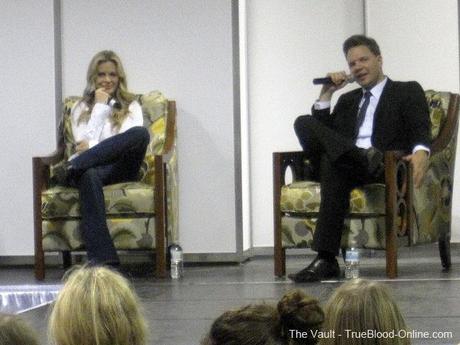 view more images from this album
Thanks to Kathryn M. for attending and sharing her video.