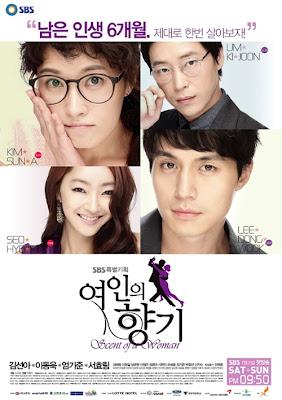 What would you do if you only had 6 months left to live? 34-year-old office worker Lee Yeon-Jae faces this very question after finding out she has cancer and a limited lifespan in Scent of a Woman (여인의 향기 / Yeon-in-eui Hyang-gi), a Korean drama that originally aired in 2011.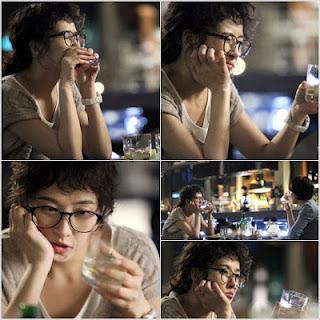 In the very beginning of this drama, Lee Yeon-Jae is timid and under-appreciated and emotionally abused at her work by her boss and fellow co-workers. After she finds out she is dying, she tries to continue her normal routine, but finds herself completely fed up and has an emotional outburst at work -- why should she have to put up with such a toxic environment when she only has a little time left?
Lee Yon-Jae quits her job in an epic fashion, takes a luxurious vacation, and comes back a renewed woman (complete with a makeover, of course!).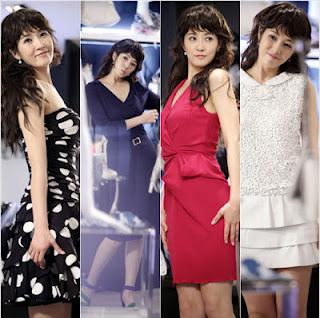 I just finished watching episode 2 and there are 16 episodes total, so there is a lot more renewing to be had by Lee Yeon-Jae, and so far I am not disappointed!