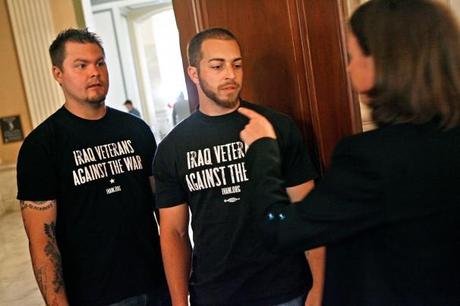 Washington Post
Adam Kokesh, a Fairfax County gun rights advocate, pleaded guilty Wednesday to various charges associated with an Independence Day incident in which he videotaped himself loading a shotgun in Freedom Plaza, just blocks from the White House.
Kokesh, 31, was ordered released from the D.C. jail, where he has been for nearly four months , pending a January sentencing hearing.
Pending a Jan. 17 sentencing hearing, Broderick ordered Kokesh to stay out of the District and said he must report with supervising authorities weekly. The judge also ordered that Kokesh not possess any firearms. Kokesh faces a maximum of more than six years in prison on the combined charges.
According to court records, Kokesh posted a video to YouTube showing him holding a 12-gauge, pump-action shotgun and loading what appeared to be live shells while speaking into the camera July 4. Kokesh is then seen racking the slide of the shotgun.