Hi Huneybees,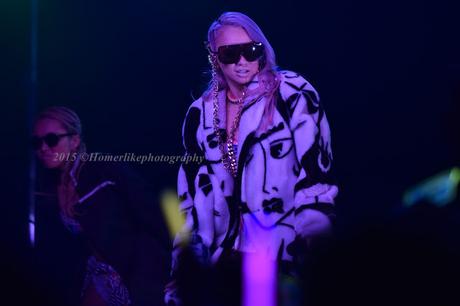 YES!! That's non other than
Koda Kumi
  (
倖田來未
) herself!
15 years of experience in the entertainment industry has certainly shaped Koda Kumi to not only just an entertaining artist on stage but has also made her such a inspirational personality, as evident in her
KODA KUMI ASIA LIVE 2015
(
十五周年亞洲演唱會
) concert at
*SCAPE The Ground Theatre
yesterday!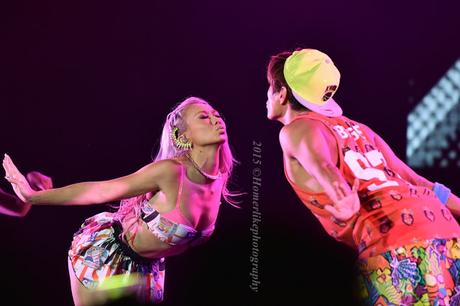 I'm in love with her swag style and her ever so cool personal style. Living up to the "
Queen of Live
" title, Koda Kumi captivated her fans over 2 hours with her powerful vocals and exciting dance moves and grooves!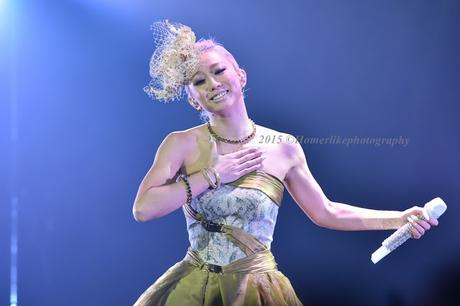 Although there were glimpse of her cleavage-bearing style when she performed tracks like "
House Party", "Puppin' Lov Cocktail"
and "
IS THIS TRAP
?" , her true sexiness was for all to behold when she wore a beautiful golden evening grown singing "
愛のうた", "Sometime Dreams Come True"
and
her 2015 single "
WALK OF MY LIFE"
.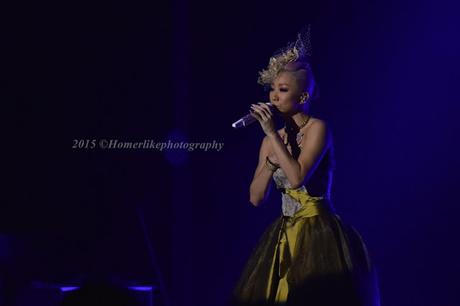 I also fell in love with that nude crystallized "bling bling" body hugging dress she was in when she sang "
好きで 好きで 好きで
 " to a lucky fan who was picked among the crowd to be invited on stage. She really shone like the dress and definitely good at keeping that amazing figure! (P.S. Sorry we are unable share those photos)...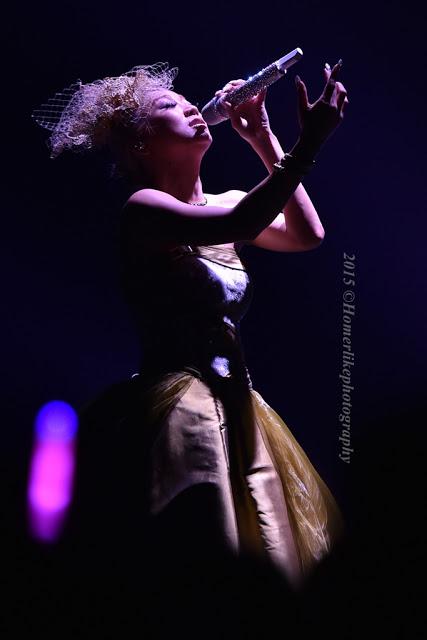 At the end of 
Ku-chan
encore performance where she performed songs like "
Lady Go!", "WIND", "I'll be there", "Butterfly" 
and "
LALALALALA",
she gave an short Japanese speech, which was so inspiring in my opinion.
Your life is yours, don't let others' opinion sway your believe. If you think it's the right thing to do; have the WALK OF YOUR LIFE! 
YES! That's my girl! That's the attitude that first made me fall in love with her. YOU GO GIRL!!!!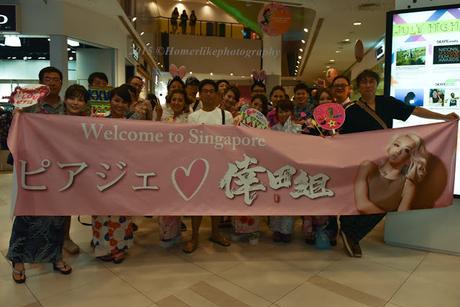 Here's the MV on my current playlist - Koda Kumi - WALK OF MY LIFE...
Have a great week ahead!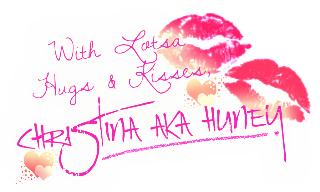 Don't forget to stay tuned to my blog / like my blog's Facebook page / follow me @huney_84 on Twitter & Instagram  for the latest updates!
http://www.huneyzworld.blogspot.com http://www.colourhuney.blogspot.com