Funny, I've never seen any of these musicians ever show up in Chiraq to protest their weekly – and deadly – gun violence.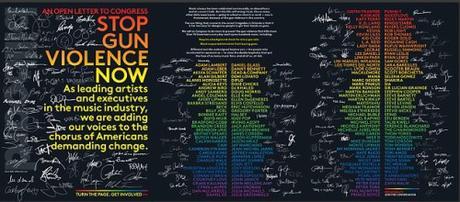 From Daily Mail: More than 180 members of the music industry are voicing support for the Democrats' efforts in Congress to pass gun control measures, courtesy of Billboard magazine. 
The editors of the publication reached out to the people they covered asking them to sign an open letter to Congress asking for two measures – expanded background checks and banning people on the no fly list from buying guns – to be passed.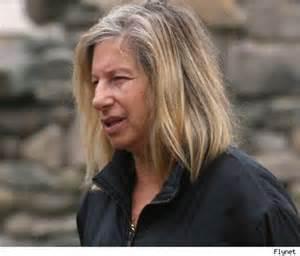 Streisand – does anyone even listen to her music anymore?
Joan Jett was the first to sign the letter, quickly followed by Lady Gaga. Soon, the remaining members of the Beatles – Paul McCartney and Ringo Starr – had signed on, along with Hillary Clinton supporters Barbra Streisand, Jennifer Lopez, Katy Perry and Demi Lovato and pop princesses Shakira and Britney Spears.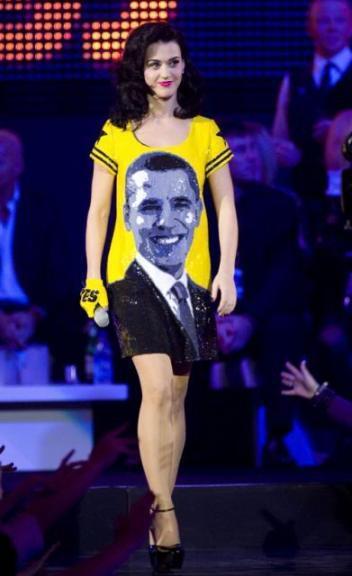 Katie Perry – not a cult.
The group Everytown for Gun Safety aided the effort.
'As leading artists and executives in the music industry, we are adding our voices to the chorus of Americans demanding change,' the letter began.
'Music always has been celebrated communally, on dancefloors and at concert halls. But this life-affirming ritual, like so many other daily experiences – going to school or church or work – now is threatened, because of gun violence in this country,' it continued.
'The one thing that connects the recent tragedies in Orlando is that it is far too easy for dangerous people to get their hands on guns,' the letter said. It went on to say that more than 90 Americans are killed by guns everyday and asked for the two measures to be passed.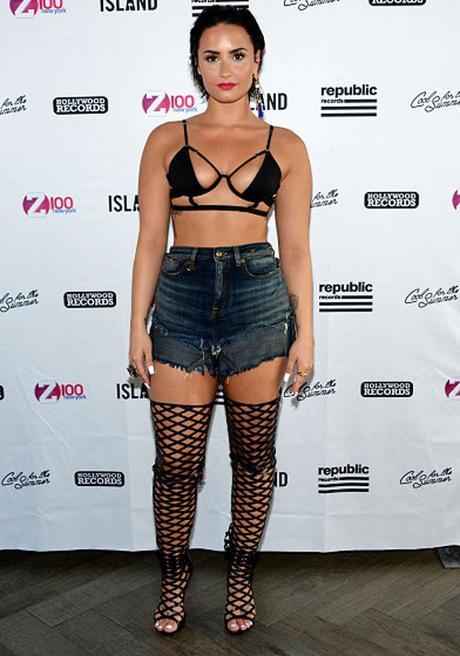 Demi Lovato is supporting Killary this election.
'Billboard and the undersigned implore you—the people who are elected to represent us—to close the deadly loopholes that put the lives of so many music fans, and all of us, at risk,'
the letter concluded.
Also among the 180 – some of the hottest up-and-coming names in music, including Kesha, Macklemore and Diplo. Taylor Swift's ex-boyfriend Calvin Harris was included, along with model Gigi Hadid's on-again-off-again beau Zayn Malik, who first made a name for himself as a member of One Direction.
Hamilton creator Lin-Manuel Miranda, who Democrats are reportedly trying to recruit to perform at this summer's Democratic National Convention, put his name on the list. Icons like Cher and  Billy Joel were included too. Besides the two living Beatles, Yoko Ono signed the letter.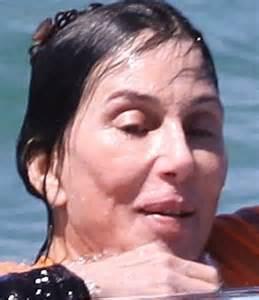 Cher is a rabid anti-gunner!
She was personally affected by gun violence, losing her husband, the legendary John Lennon, in 1980 when Mark David Chapman shot the former Beatle multiple times at close range.  Lennon was pronounced dead by the time he arrived at New York City's Roosevelt Hospital.
Another name on the list – pop star Selena Gomez – is still in mourning after her friend, Voice star Christina Grimmie, was shot and killed by a deranged fan the Friday night before Sunday's Pulse nightclub shooting, with both incidents taking place in Orlando.
Gomez broke down at a performance in Miami the next day. 'When she was 14, we met her and my parents and I signed her,' Gomez said. 'One thing about Christina and her family is that she holds her faith so closely to her. And I think it's not about a religion and it's not about anything or good deeds,' the pop star continued.
'It's just that she had faith, and I don't really understand how this really happened, but I would like to dedicate this next song to her,' Gomez added.  She then preformed Hillsong Worship's Transfiguration in Grimmie's honor.
DCG