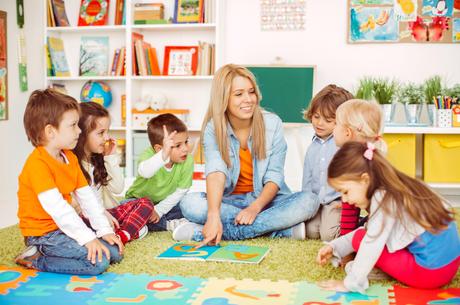 These days, many families need two earnings to meet their financial needs so daycare has become a necessity for most of the parents. It will be very difficult for single parents to manage their kids and job at a time. To overcome their stress, childcare center is one of the best options as it offers many benefits to parents and kids.
If you are looking for high-quality childcare center, then you can contact Tennessee quality education, in Nashville, U.S. They provide professional trained teachers and best teaching methods for the quality early childhood education. Also, they offer voluntary programs and services for the development of kids.
Educator-to-child ratio and the teachers' level of education, reputation, and more will help you to choose the best daycare. A good standard childcare center will able to create a bond between children and caregivers.
As per the studies, kids from half year to four years of age get advantage from the childcare service, including quality of guidance, social lessons, and structure. Here are benefits of sending your baby to a childcare that help to make yourself relax.
Changes the behavior of kids
According to a study, Kids who go to a high-quality daycare will have better behavior when compared to others. Also, daycare helps the children to improve their social skills, cognitive and emotional development. All these, are very essential to overcome the difficulties in future.
Daily activities and schedule
In a daycare, even the young kids will also have different activities including storytelling, songs, etc. These fun activities will enhance your kid academic growth as well as development. By these scheduled activities kids will be able to maintain the structured timings to eat, play, and nap, which in turn reduces the parents worry and satisfies them.
Kids becomes smarter
According to some studies, there will be no difference between the children who will be cared by others and children cared by mothers. In fact, children who will be cared in a quality daycare will have good language, and social skills, cognitive development in 4 and 1/2 years of life. The advantages even stay in any event through the 15 years of age.
In daycare, kids will get an opportunity to spend their time with other children around them in a managed, safe, and organized environment. With this, your Kid will learn to solve and share the problems with others.
Prepares your child for schooling
A child who attends formal childcare programs will have stronger math and reading skills compared to a child who stays at home. Educators, who are trained in childhood development, will have good knowledge and experience to develop the skills of your kid.
In addition to the above, a child who goes to a childcare will have low risk to develop leukemia, immunity malfunctions, cancer, etc.
Sending your baby to a well reputed daycare will not only provide academic benefits to your kid but also it offers economic and social benefits to you as well. So, gather information about childcare centers near to your house and choose the best one among them that matches with your needs and requirement.