STYLE
❤ ❤ ❤ ❤ ❤ ❤ ❤ ❤ ❤ ❤ ❤ ❤ ❤ ❤ ❤ ❤ ❤ ❤ ❤ ❤ ❤ ❤ ❤ ❤ ❤ ❤ ❤ ❤ ❤ ❤ ❤ ❤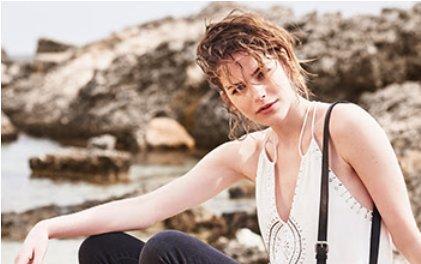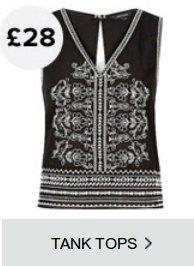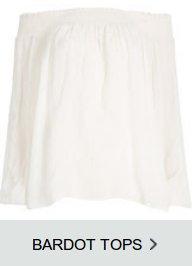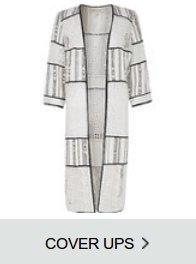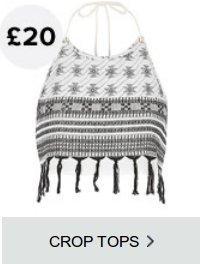 W
e as a shoppers tend to get lost sometimes: lost in names, in stores, in malls, on websites etc. In short everywhere. If you are still figuring out the tops you should be buying which are good as a stand-alone or layering beauty then here is a quick round-up of 4 tops that we need for sure-
Tank Top
:
a close-fitting sleeveless top typically worn over a shirt or blouse. 
When I am at home, I am in  a tank-top and it's my second skin. Very comfy, very versatile to play dress-up and dress-down both.
Bardot Tops
:
less glamorously known as off-the-shoulder tops. - The Guardian
Something that we must own if we follow the trend. And I secretly dream of owning in all colors possible. It's so pretty!! It is good as a layering piece, statement number and chic-est addition in the wardrobe.
Cover-Ups:
As the name suggest, these are made to wear over something that you want to cover like beach-wears, swimsuits etc. But you can use them in place of jackets, shrugs and wear them with shorts, jeans, skirts or trousers.A cover-up would take minimal thought to style. Throw it on and you are good to go.. just make sure it has prints/embroideries/tassel etc to steal the show.
Crop-tops
:
a woman's casual sleeveless or short-sleeved garment or undergarment for the upper body, cut short so that it reveals the stomach. 
If you layering up in summer or otherwise, a crop-top is way to go. It is so versatile, that from a lower maintenance look to high-maintenance style magazine editor looks, it works just the best.
Courtesy
:
www.riverisland.com
*This post may contain affiliate links, products sent by brand/PR for consideration, paid contents.
Never miss A Post

  :
NEWSLETTER | FACEBOOK | TWITTER |  GOOGLE+ 
Disclosure Policy
.