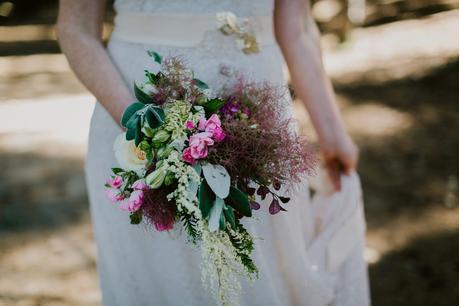 I'm not even sure where to start with today's wedding. Firstly because the bride is someone who I love very much and secondly because the whole wedding is just so freaken awesome! Although I did not get to stay until the early hours I did get to experience the incredibly beautiful ceremony and after 'I do' shenanigans (when you could get me away from the food table that is, best food EVER!) and I take my hat off to Kirsty & JR for creating such a fun and fabulous day on a budget of $10k (just quietly is was the most amazing and creative wedding I have been too!)
Kirsty & JR, you truly are perfect for each other and I thank you so much for letting me be part of such a beautiful day. And to Emily Adamson who captured every moment, your energy, enthusiasm and mega amounts of talent is out of this world (and I would recommend any couples getting married in the south snap up this lady asap!)
5 Ideas to steal The couples cat Meow had to stay in Nelson so they made a life-size cut out of him so that he could be at all the different parts of the day (check him out under the ceremony tree by the guitars!) | The public gardens for the ceremony & a bowls club for the reception makes for a more affordable, fun and relaxed day (and gives the guests some great entertainment!) | The tables were decorated with flowers from the brides grandmothers garden, painted dipped vases and homemade crackers with fun facts and a number for the meat raffle held later that day! | The cake was only $7.50 and friends & family added two more cakes to make a beautiful sweets table that was gobbled up after the ceremony | The couple gave out 'I helped do things' thank you favours to those who helped with the day (we got the tea towels, so cool!)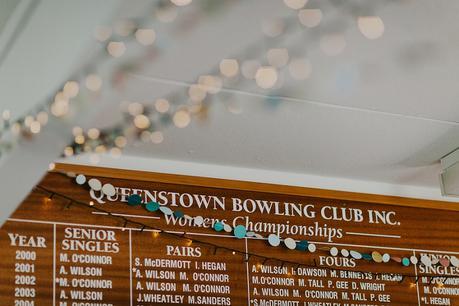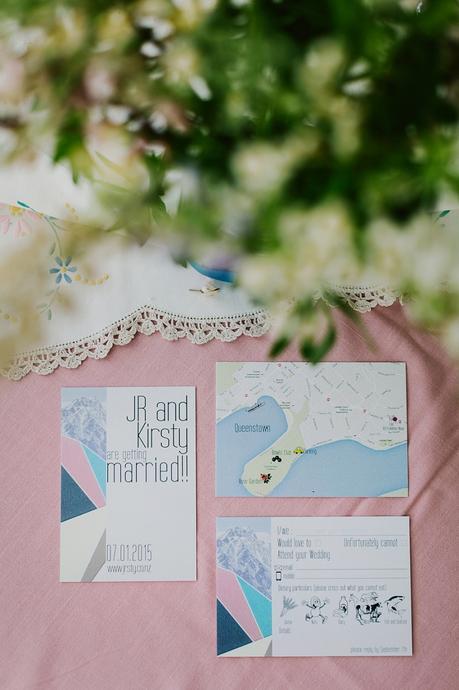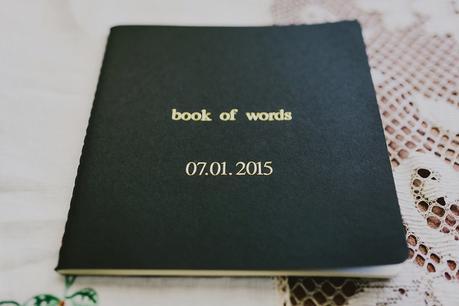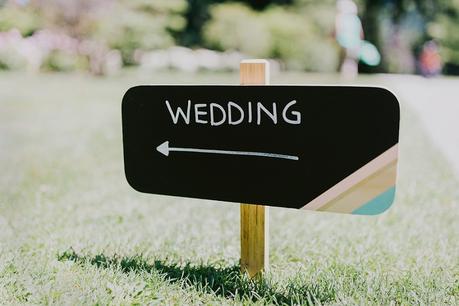 Tell us the one quality you love most about each other?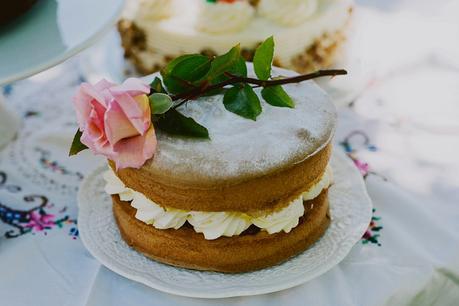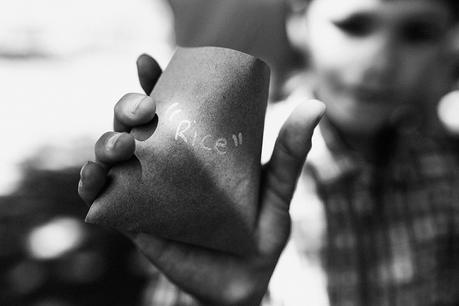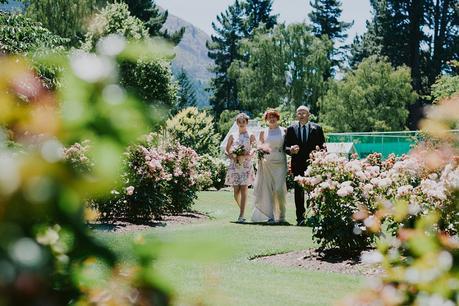 What were your save and splurge items for your wedding?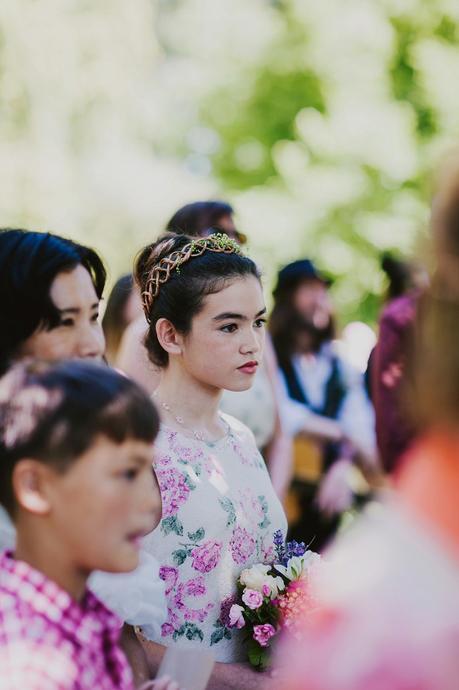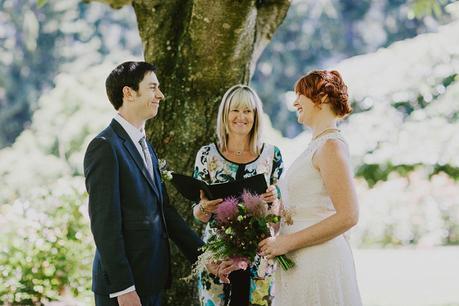 Did you DIY? If so what did you do?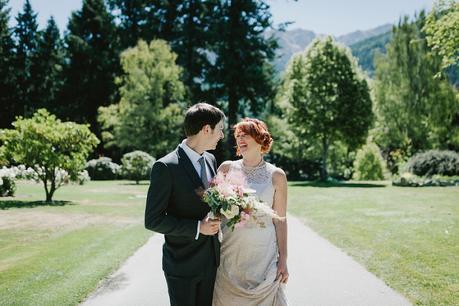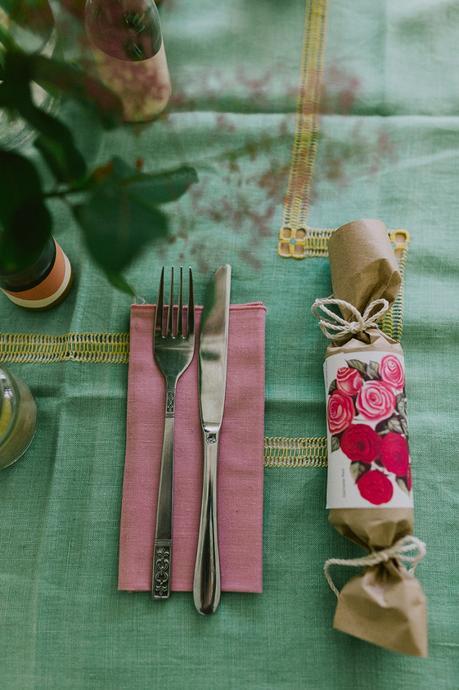 Where are you going for you honeymoon and why?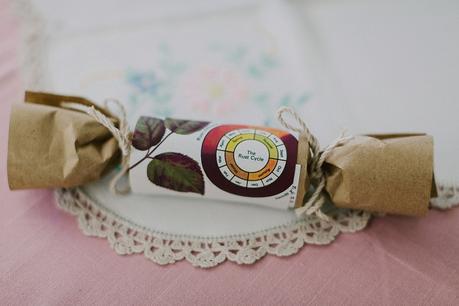 In hindsight is there anything you would have done differently?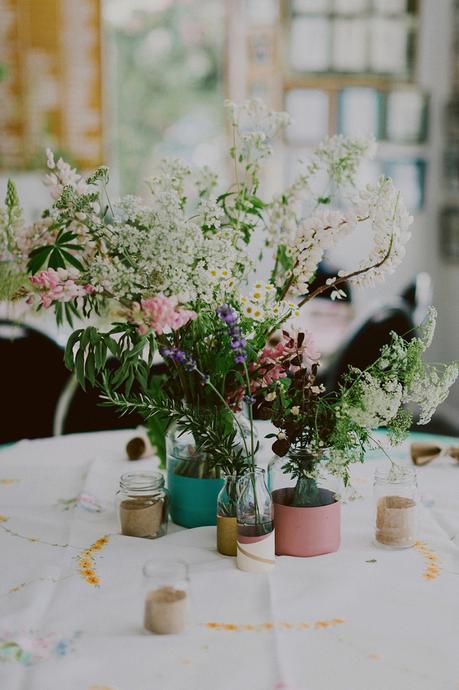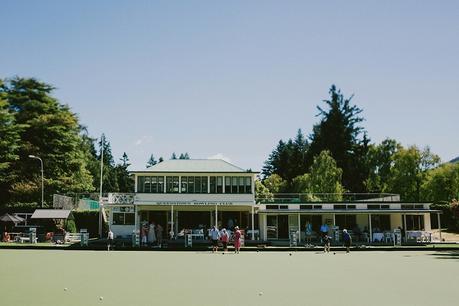 Do you have any tips or tricks for engaged couples?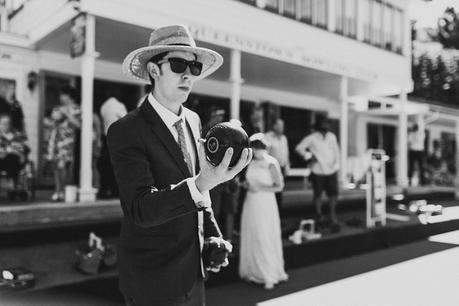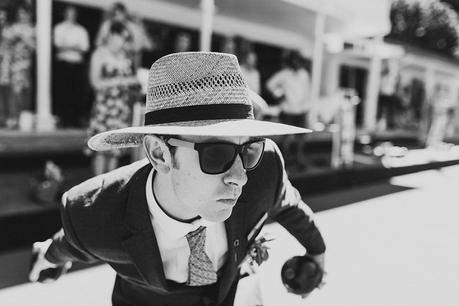 'The day will be wonderful and will FLY by in a whirlwind of happiness and love and music and friends and family and laughter and dancing. You will wish it could last forever. It will be hard to remember specific moments because of everything happening and all of the emotions. But, if you can, every once in a while when there is a perfect moment just take a second to squeeze your eyes shut and think to yourself 'I want to remember this, this feeling, the sound and the smell and the perfectness of it, forever'. And you will.'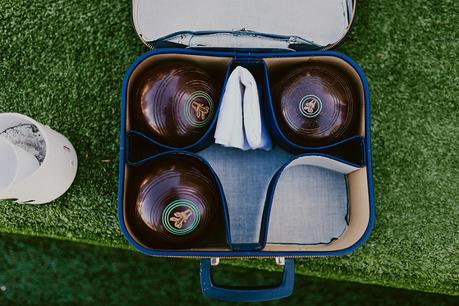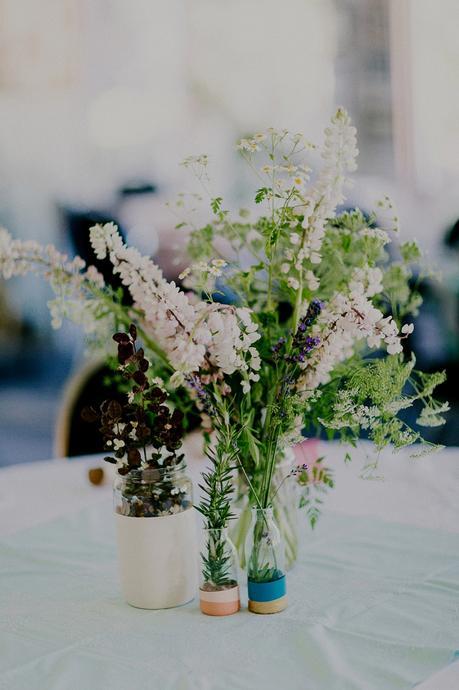 What do you love most about being married?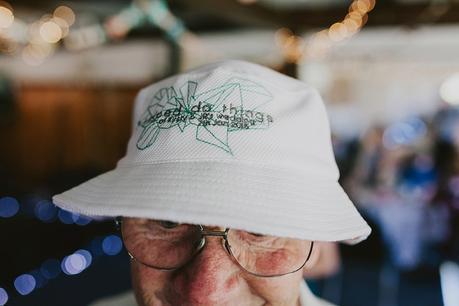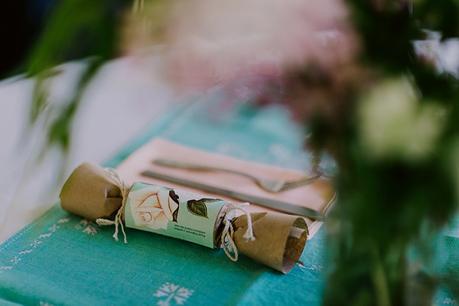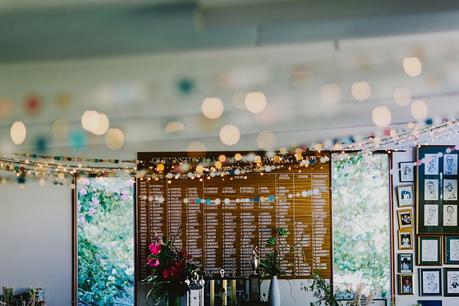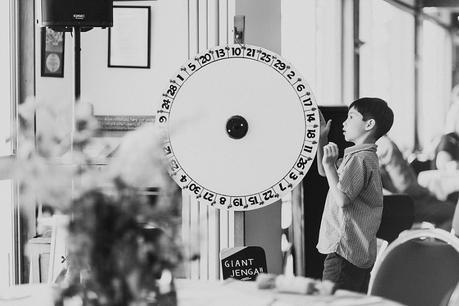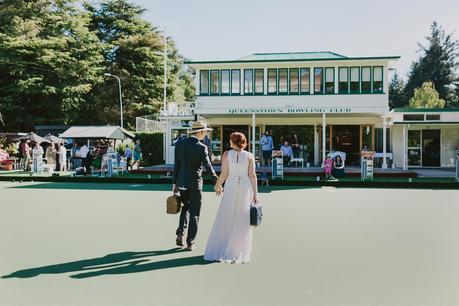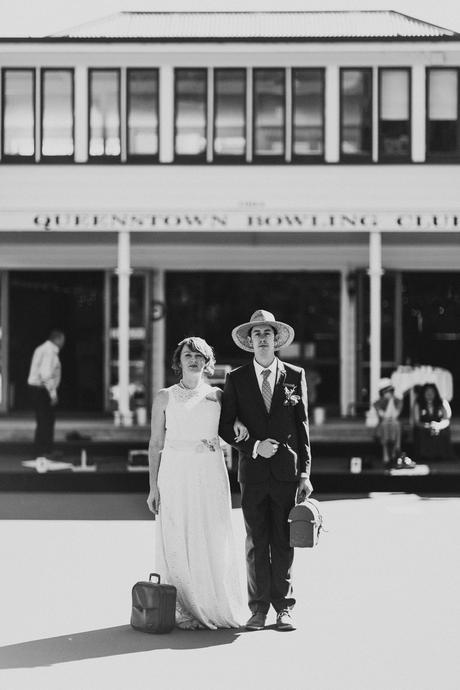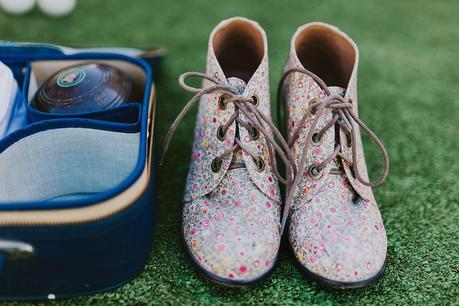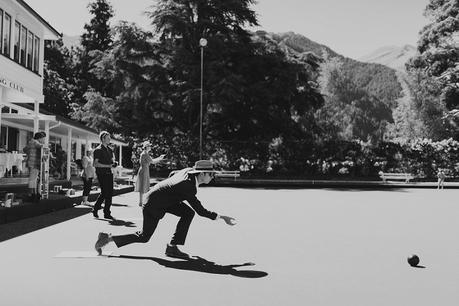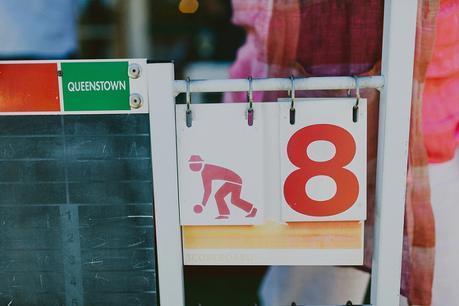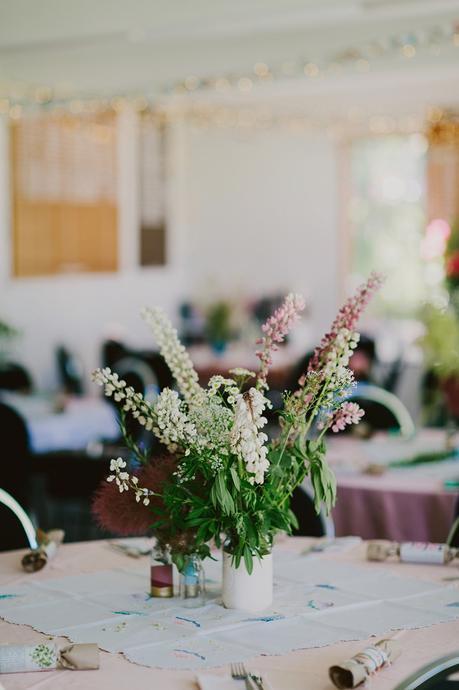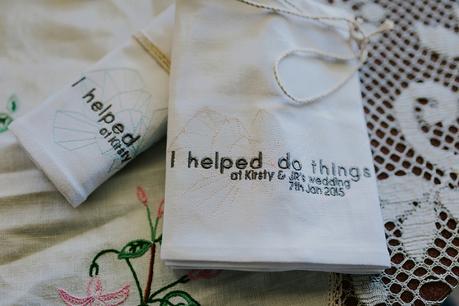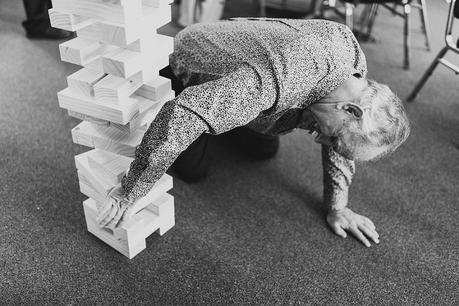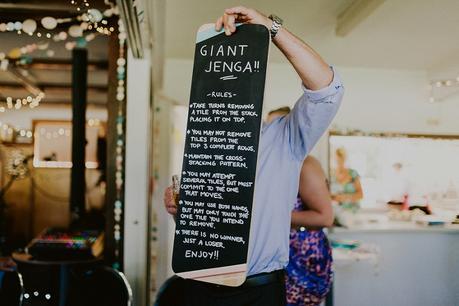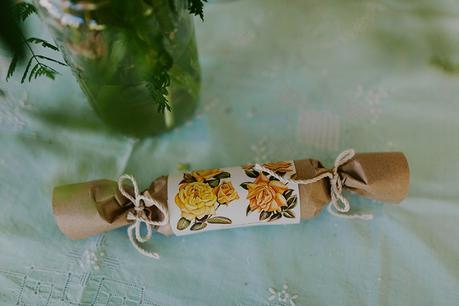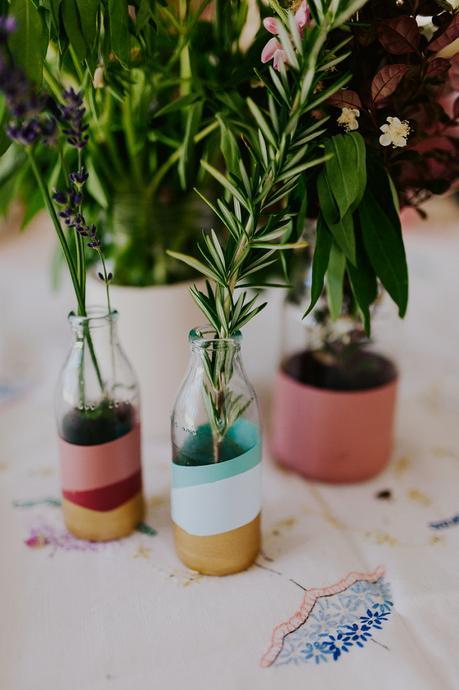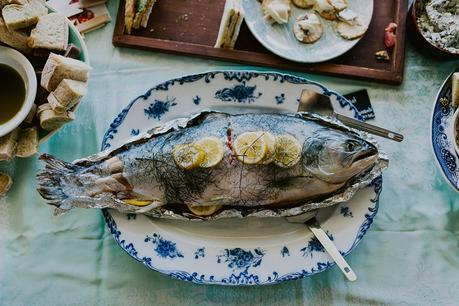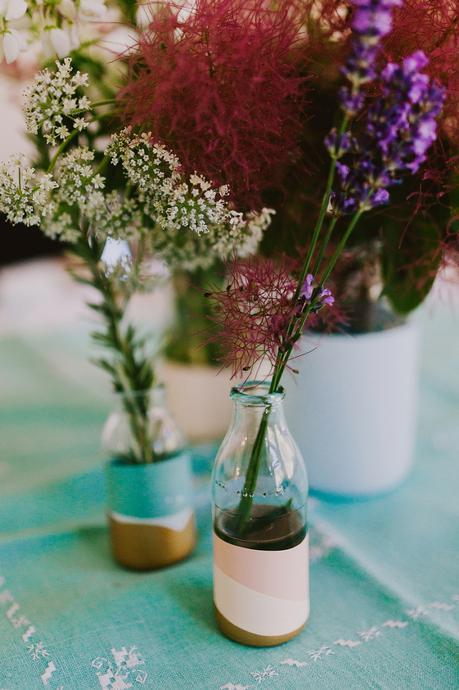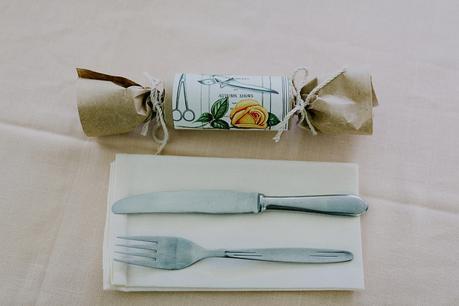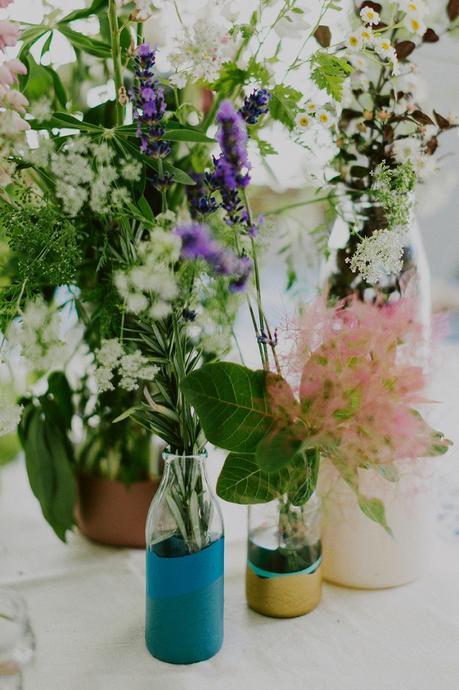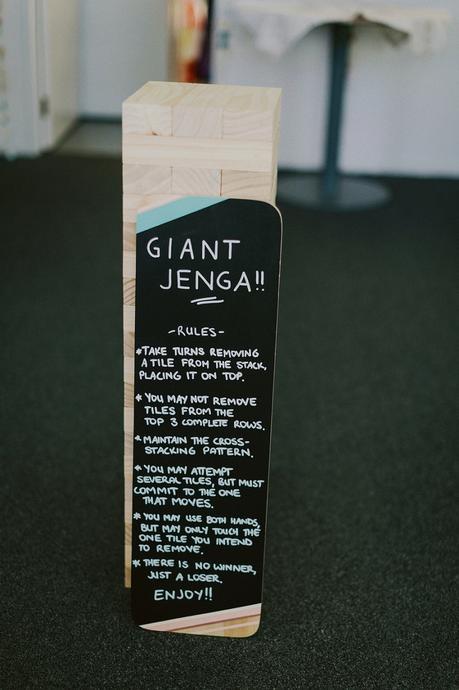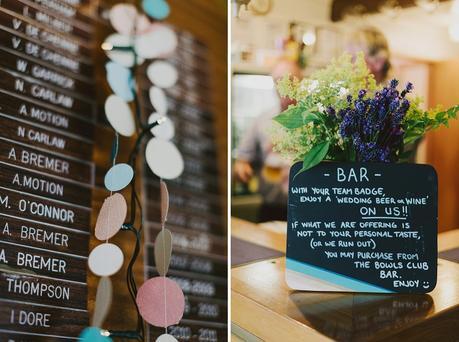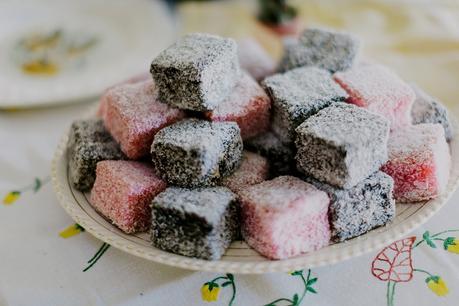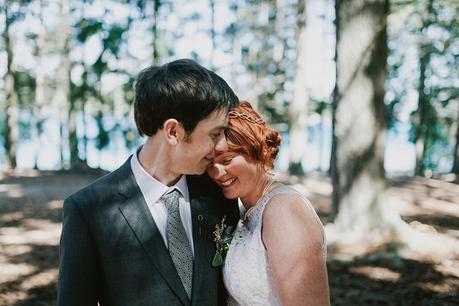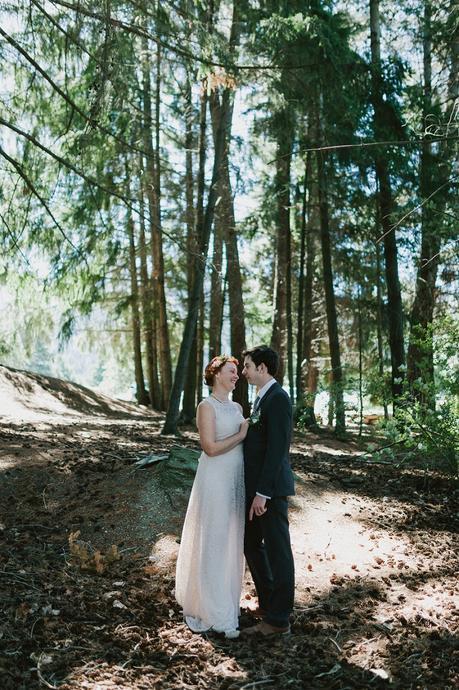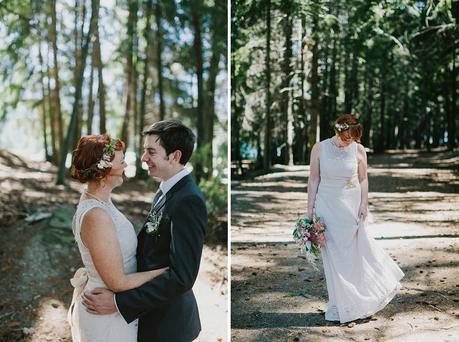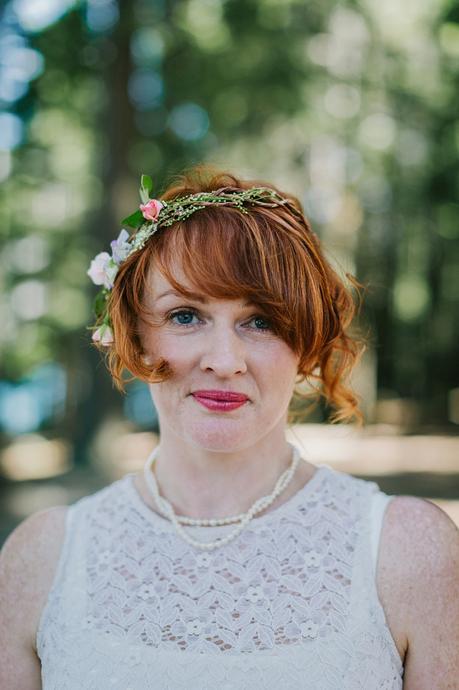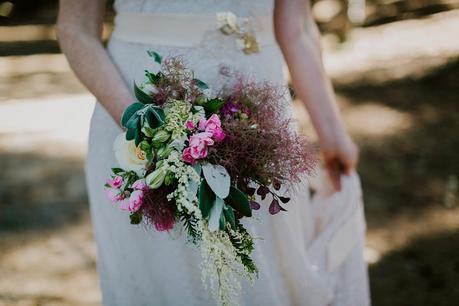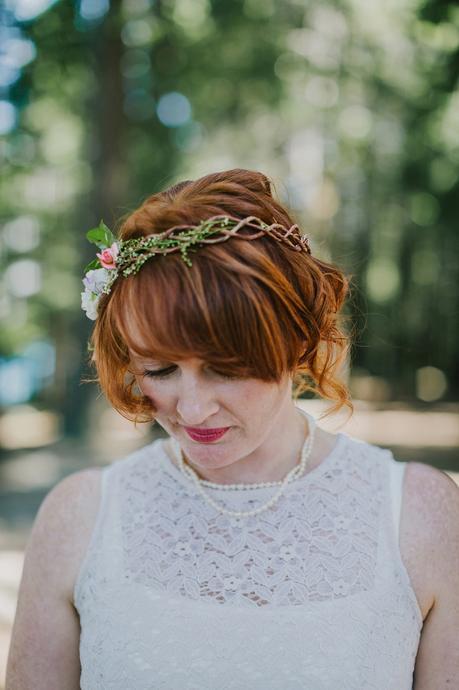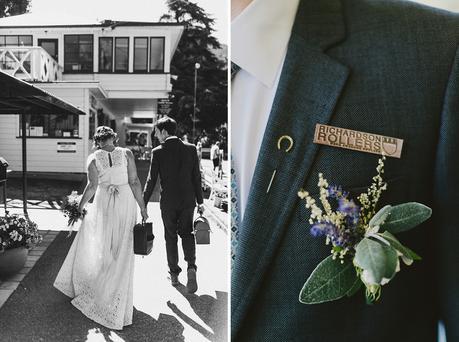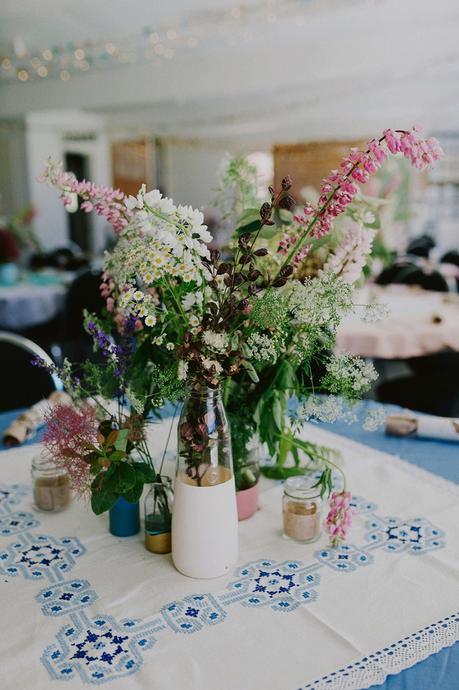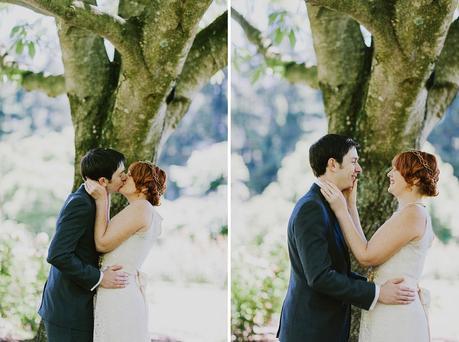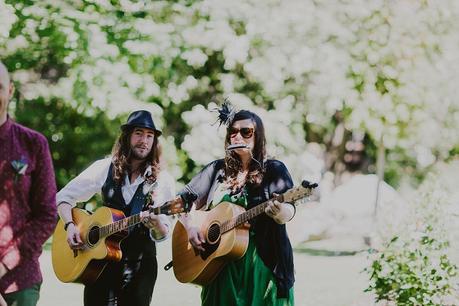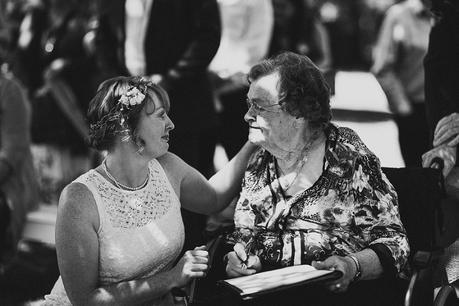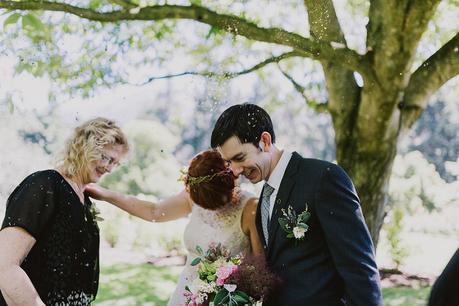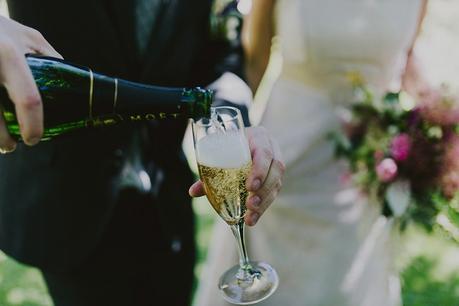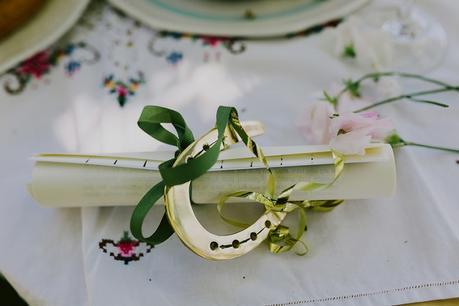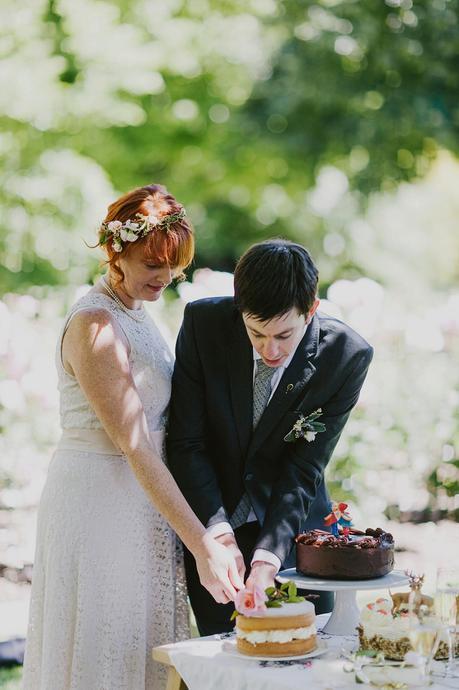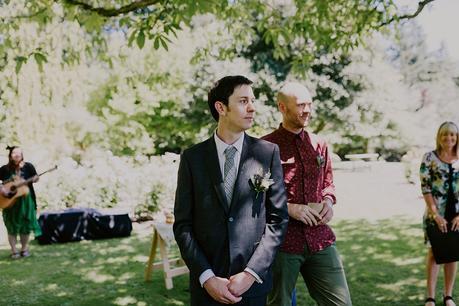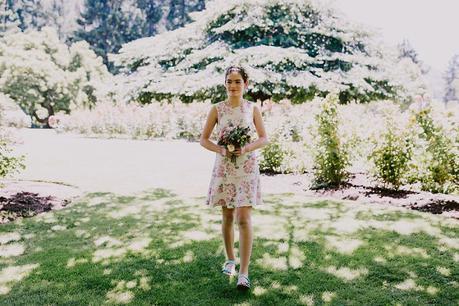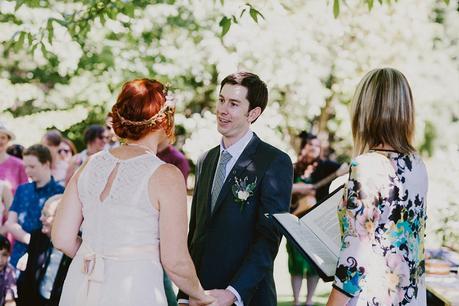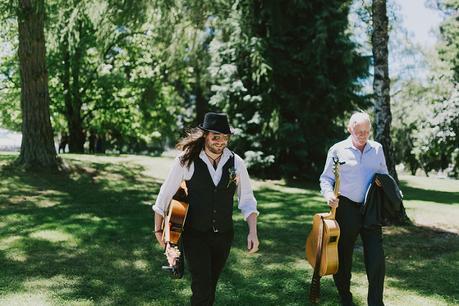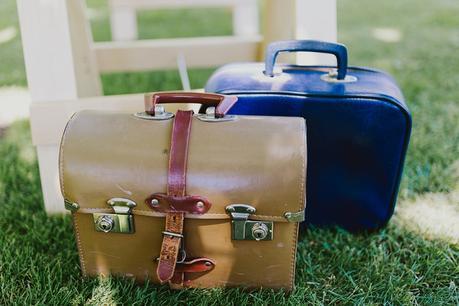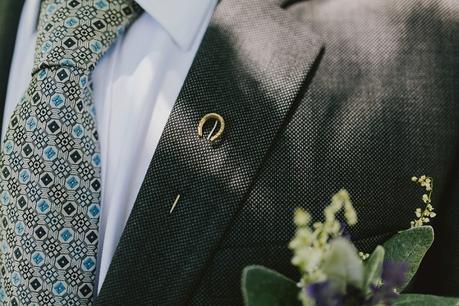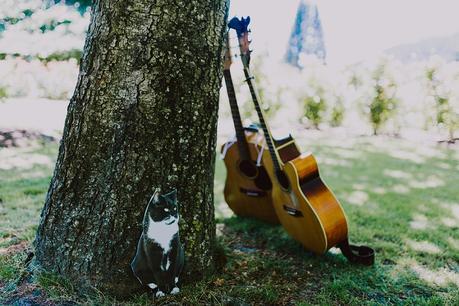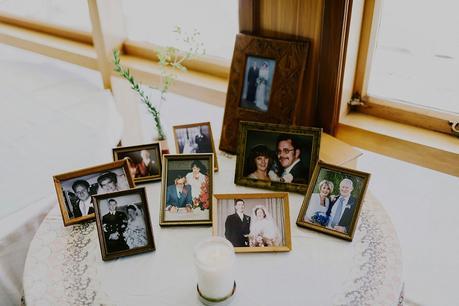 Who Kirsty (Gallery Manager) & Jamie (JR) Richardson (Performance Technician)
When 7 th January 2015
Where Queenstown Gardens and Bowls Club
Budget $10,000 65 Guests
It was the winter of 2009. JR was in a band with a good friend of mine (Jo Little - who played at the ceremony with her partner Jared Smith) when they toured through Nelson they stayed with me. That Summer his band Midnight Kitchen invited me along on tour; whereby I jumped in the bus as merchandise girl with my handmade badges and screenprinted band tea towels and went on an adventure. Then I basically Yoko Ono'd him and we've been living in Nelson ever since.
I love JR's positive outlook on life and ability to make things happen.
I love Kirsty's compassion for others. She has a strong sense of humanity which keeps us level-headed.
In three words describe your wedding style... Beautiful, nostalgic and a lot of fun.
Our Flowers were free, we spent time foraging daisies, lupin, lavender and foliage everything else came from Liles Garden (Kristy's 94year old Grandmother). A couple of hours working with good friends, small helpers and a few brandys in Liles garage and we had bouquets and buttonholes, I loved that. Also our wedding cake was a $7.50 Victorian sponge from New World simply decorated with a rose called compassion, it was perfect.
We had decided quite early on that we wanted to have a great photographer, so we spent the money and booked Emily Adamson. She was amazing on the day and fit seamlessly into our group. I also loved that she met us in the winter when the roses were pruned back in the gardens and was still totally inspired, her vision is infectious and her photos regardless of the subject are beautiful.
We created all the decorations, flowers, Invitations, Food (It was exceptional and made with love by family and friends), and I collected vintage linens as soon a planning began. I attempted my own dress but realized it was beyond my skill set and got in a pro, thank goodness. Know your limits.
Well thanks to our wedding budget, our generous loved ones and our creativeness we can afford to have our honeymoon in Japan. We are heading there for one month later in the year; for us it incorporates romance, culture and the two of us being away celebrating our life together.
It was stressful at times and not only for the two of us but it all turned out wonderfully so we wouldn't change a thing.
Create a realistic budget for the two of you, use a spreadsheet, it sounds terribly unromantic but honestly it helped us keep track of things and we knew where we stood the whole way... then... PANIC - but panic together and really think about what is going to be important on the day.
A close friend gave me this advice on the eve of our wedding for which I am truly grateful...
I recommend that, I have those moments and they bring tears to my eyes.
I love that we thought it wouldn't change anything and that we've been totally proven wrong, this is wonderful and we are a family and it's hard to explain.
Photographer Emily Adamson | Ceremony Music Jo Little & Jared Smith | Reception Music Midnight Kitchen (reunion) | Flowers Kirsty, Felicity, Martha & Club Keen | Hair Amanda Hyland, Event Hair Queenstown | Make up Claire Ellery | Brides Dress Grace Wilkinson | Groom Suit & Accessories Hallensteins & ASOS | Cake New World | Venue Queenstown Lawn Bowls Club | Invitations Kirsty and JR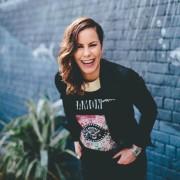 Founder and editor of P&L. Self-proclaimed shoe guru and lover of bogan chic (wtf!) Wife of a butcher, mother of 7 dogs and a cat. Bonkers.