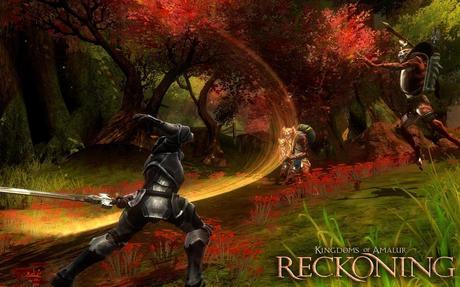 Curt Schilling, former head of 38 Stuios, believes that the company which purchases the Kingdoms of Amalur IP in the upcoming auction, will have a "billion dollar" franchise on its hands.
That's according to a tweet he posted earlier:
"If someone were to buy Amalur, put team back on it, it's a billion dollar franchise, 2 years later and still no ones done what we were doing."
The upcoming auction of assets formerly owned by 38 Studios, includes the Amalur IP and unfinished MMO Copernicus, both of which have seen interest from several games companies, according to auction organizers.
These potential bidders include some "well-known industry figures", apparently.  The auction, takes place December 11 via telephone, and all firms will be pre-screened and must sign an NDA. Initial bids are due by December 4.