Since its launch last year, Motorola's affordable Moto E phone quickly became the favorite choice among the budget smartphone owners. Now the company has launched the next-gen Moto E with the power of 4G LTE and many other features, taking the incredibly affordable smartphone experience much further.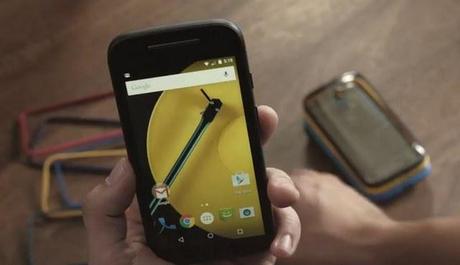 "We're introducing the next generation [Moto E], packed with more features and functionality to give people around the world even greater access to life's possibilities – without a hefty price tag. Because we believe access to the mobile internet should be a choice, not a privilege," Motorola wrote on a blog post.
The next-gen Moto E now sports a 4.5-inch qHD display, 1.2GHz quad-core Qualcomm Snapdragon processor, a 2390 mAh battery, 4G LTE connectivity and Android lollipop.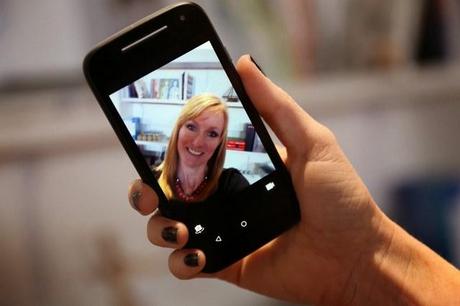 "When we were designing this new generation of Moto E, we went back to consumers who bought the first generation," said Kristin Arnold, consumer researcher at Motorla. "We really listened to what they liked about the phone and how we could make this affordable device even more useful to them and more powerful."
Targeting the selfie-addicted Instagrammers, Moto E has added a new front-facing camera and has integrated Quick Capture, one of the popular features of Moto X, along with Moto Display and Motorola Assist. Check out the official hands-on video to see how Moto E works.
Design of the new Moto E has also been upgraded with a curved back to fit the phone perfectly in your hand. With the help of this impressive update, Moto E will remain the king of cheap smartphone for a couple more years.
Read Also: Motorola's 'Keylink' Makes Sure You Never Lose Your Keys Again
Moto E is heading out to 50 countries in North America, Latin America, Europe and Asia with a price tag of $119.99 for the 3G model and $149.99 for the LTE.
[ Via: Motorola Blog (1) (2) ]
(All images, trademarks shown on this post are the property of their respective owners)
Follow @nrjperera – Roshan Jerad Perera