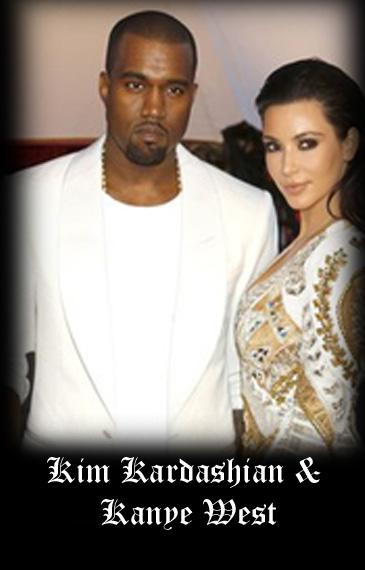 The cat's out of the bag and the big news is the talk of the town that Kim Kardashian will be marrying Kanye West as soon as her divorce gets finalised.
Kim Kardashian plans to get engaged for the third time to her lover Kayne West, even though she has not got legally divorced from Kris Humphries after her short lived wedding, according to her reality show producer Ryan Seacrest.
The American Idol host made the comments while discussing the story on his KIIS radio show that Kim 'demanded an engagement ring' for her 32nd birthday on Sunday, Oct.21.
He told his co-host Ellen K, 'I think we could definitely see an update on this story on Monday.'
Granted, Monday came and went and there was no update. Was it just that Seacrest was using PR tricks to mint more money by keeping Kim and her family in the news?
Meanwhile, a source close to the couple told that Kayne, 35, has been deliberating over an engagement ring for some time.
"It's only a matter of time before Kanye pops the question," the insider said. "They are madly in love with one another and as far as Kanye is concerned he wants to spend the rest of his life with Kim."
"It's just a case of making sure the ring is perfect because she's his princess."
The couple are currently in Rome on vacation to celebrate Kim's 32nd birthday on Sunday.
We are just wondering what a Kimye ring would look like? Will it be big enough to erase of the memories of Kim's first engagement ring by Kris and make Kim struggle to carry it off.
Anyhow, we don't know about the engagement ring but their serious relationship has turned them into a serious quest for a home in Florida.
Fabulous news worth sharing! Stay tuned for more update.
Also Read : You can't stop yourself watching out Your Best Celebrity's Engagement Rings, you too can have same