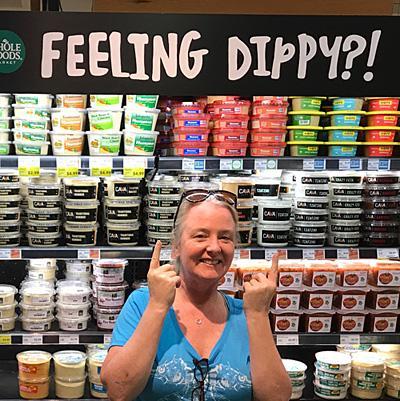 My husband and I were food shopping when he asked me to stand in a certain spot so he could take my picture…
It seemed odd to pose in a food store, but it didn't take me long to figure out why he chose that spot…
---
Kilty as Charged on Sale!
99c For a Limited Time!
My "Kilty Series" is a funny, sexy, thrilling, time-travel romance, because I can't seem to pick a genre!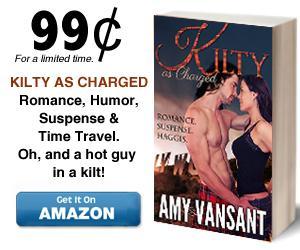 When Catriona spots a plaid posterior passed out on the Hollywood movie lot where she works, she doesn't know her life fixing problems for Hollywood's spoiled elite is about to grow even more complicated. She wants to write-off the ridiculously sexy, kilt-wearing Brochan as a con artist, but her adopted father seems strangely comfortable with a man claiming to have no memory of his past or knowledge of the modern world.
A red-bearded thug, an old picture and a three hundred year-old vendetta soon have Catriona worried she could lose everything – including her mysterious time traveling Scotsman.
A Highlander followed her home…Can she keep him?

---
Three Thrillers for 99c!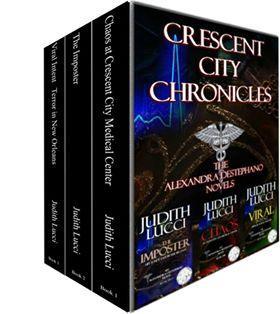 Judith Lucci is a nurse with a doctoral degree who's seen hundreds of patients, saved lots of lives, taught thousands of nurses and written and researched a bunch of stuff. She uses her medical knowledge to create unique ways to develop plots and kill people!
Crescent City Chronicles, Alexandra Destephano Novels Books 1-3 and it's currently available right now for .99.
Exciting, dramatic hospital stories set in the Big Easy featuring Virginia -born nurse-attorney Alexandra Destephano, a New Orleans Police Commander and Alex's former husband, a famous surgeon and a world-renown psychiatrist.  Books feature romantic suspense, malpractice, elements of the supernatural, political intrigue and the work of a grisly serial killer.
Get them all for 99c at just about any bookstore by going here!
---
Today's Giveaways
My AuthorsXP.com Cozy Mysetery giveaway is running until Monday – win over THIRTY funny, sweet mysteries!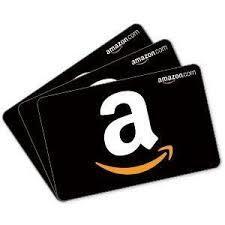 Win $20 Amazon Gift Cards!
By following authors
on Amazon, Bookbub, etc.
3 winners every week! Usually a 1 in 200 chance of winning!