A district judge just ruled that ads posted on New York City buses and subways reading, "Killing Jews is worship that draws us close to Allah," are acceptable under First Amendment protections.
If you were outraged by the judge's decision, you are not alone. I, too, raised my eyebrows when I saw the headline — until I read further, to the part saying the ads are meant as PARODY aimed at Muslims, sponsored by the pro-Israel pro-Jews group, American Freedom Defense Initiative (AFDI).
Michael F. Haverluck reports for OneNewsNow, April 25, 2015, that next to AFDI's ad's statement, "Killing Jews is worship that draws us close to Allah," is the image of a young man in a checkered headscarf with the words, "That's His Jihad. What's yours?"
Ironic and confusing to many, the ads were created by the pro-Israel group, American Freedom Defense Initiative (AFDI), intended to counter and mock ads launched in 2012 and 2013 by CAIR (Council on American-Islamic Relations), which ran in several cities across the United States to promote so-called "peaceful" versions of Islam with the message, "#MyJihad is to build friendships across the aisle. What's yours?" However, the CAIR ads did not run in New York City because of a disagreement between CAIR and the New York Metropolitan Transport Authority (MTA).
The AFDI proposed four "parody" ads to the MTA, which approved three, except the "Kill Jews" ad because MTA Security Director Raymond Diaz feared the ad would incite violence, especially toward Jews. Diaz explained that "What matters is not AFDI's intent, but how the ad would be interpreted." The ad could be read as a "call to violence" because the CAIR ads that it is mocking never ran in New York City.
So AFDI took their dispute with Diaz and the MTA to court.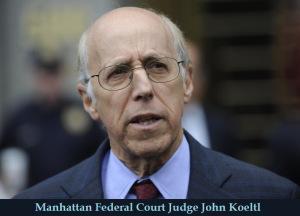 Yesterday, April 28, 2015, United States District Judge John Koeltl ruled that he cannot stop the MTA from running the ads and threw out its arguments in AFDI's favor, declaring that "the ads could not reasonably be considered an incitement to violence, even if someone didn't understand them," The Washington Post reports. Koeltl states in his ruling:
"The defendants [MTA] admit that the actual intention of the advertisement is not to advocate the use of force, but to parody the CAIR 'My Jihad' campaign and to criticize Hamas and radical Islam. However, they argue that a reasonable New Yorker would not read the advertisement this way, but would instead read it as advocating the killing of Jewish people … The defendants' theory is thoroughly unpersuasive. [MTA officials] underestimate the tolerant quality of New Yorkers and overestimate the potential impact of these fleeting advertisements. Moreover, there is no evidence that seeing one of these advertisements on the back of a bus would be sufficient to trigger a violent reaction. Therefore, these ads — offensive as they may be — are still entitled to First Amendment protection."
AFDI President and Co-founder Pamela Geller was pleased with the decision about her ad, which includes a disclaimer at the bottom, stating that it is "a paid advertisement sponsored by AFDI" and that it "does not imply MTA's endorsement." "This is a triumph for liberty and free speech," Geller tweeted with the hashtags, "#freedom #victory #shariafail."
Celebrating AFDI's latest victory over the "Killing Jews" ad, Geller announced her plans to keep the message going, "With our NY win, our ads will make their debut on New York buses in the coming weeks. We want to run 100."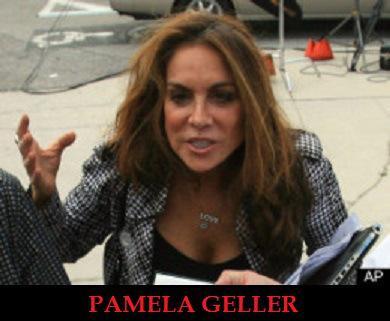 Pamela Geller and AFDI will get no sympathy from me if the "Kill Jews" ads result in violence against either Jews or Muslims.
What do you think?
H/t FOTM's MomOfIV
~Éowyn