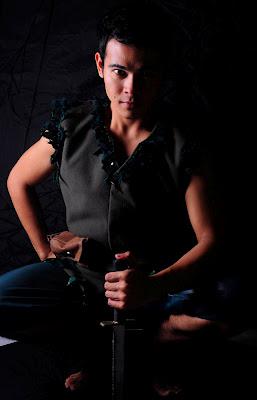 In celebration of its 10th anniversary, Kids Acts Philippines, Inc. presents "Peter Pan--A Musical Adventure in Neverland" starting September 28, 2012 at the Star Theater, Star City, CCP Complex, Pasay City, Metro Manila.
Adapted from the book by James Matthew Barrie, with book, lyrics and direction by Luigi Nacario and music by Eugene Belbis, "Peter Pan" retells the classic adventure of the boy who doesn't want to grow up. This show comes to life on stage with the help of a state-of-the-art flying system operated by a team of experts.
With colorful costumes and beautiful songs and music enhancing the performance of a strong ensemble of professional theater actors, "Peter Pan" is a musical play for the entire family. Kids Acts Philippines has designed the musical to enable children to appreciate the total importance of learning while being entertained by the play. This musical is an advocacy to let children appreciate theater and foster their interest in the performing arts.
Carl Guevarra and Derrick Gozos alternate as Peter Pan, Nazer Salcedo and Terence Guillermo as Captain Hook, and Jensen Tenoso and Gian Gloria as Wendy.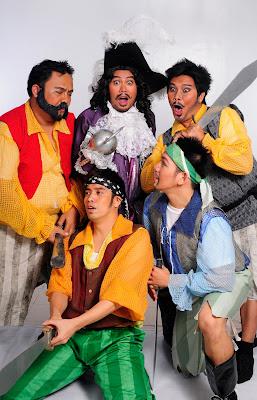 The artistic team is composed of Philleep Masaquel and Luigi Nacario (choreography); Eugene Belbis, Jay Pangilinan and Carlo Pena (orchestration); Joseph Matthew (lighting design); Ninya Bedruz (technical direction); Josephus Gayona (stage management); Manuel Edralin (set design); Luigi Nacario (costume design) and Ed Aguilar Nicart III (photography).
Performances are on September 28, Friday (10 a.m., 1 p.m., 4 p.m. and 7 p.m.; September 29, Saturday (10 a.m., 1 p.m., 4 p.m. and 7 p.m.; September 30, Sunday (10 a.m., 1 p.m. and 4 p.m.; October 1, Monday (10 a.m., 1 p.m., 4 p.m. and 7 p.m.; October 2, Tuesday (10 a.m., 1 p.m., 4 p.m. and 7 p.m.; and October 3, Wednesday (10 a.m., 1 p.m., 4 p.m. and 7 p.m.
Ticket price is P400. Special discounts for senior citizens (20 percent), students (15 percent) and group bookings of 10 or more (15 percent).
For inquiries, bookings, showbuying, reservations and sponsorships, call (+632) 7501551, 0915-4478959, 0919-4338565. Email [email protected] Look for Luigi and Eugene.
Tickets also available at (+632) 8919999. Or visit www.ticketworld.com.ph. Like KAPI on Facebook www.facebook.com/kidsactsphilippines, follow on Twitter @KidsActs