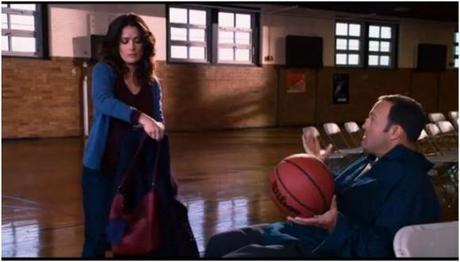 The official trailer for Here Comes The Boom has gone online. The film is directed by Frank Coraci (The Waterboy, The Wedding Singer) and scripted by Kevin James, Allan Loeb and Rock Reuben.
Here Comes The Boom is a comedy film starring Salma Hayek, Kevin James, Henry Winkler, Charice, Joe Rogan, Reggie Lee, Greg Germann.
Charice, the 20 year old international singing sensation will play the character of Malia Dela Cruz.
Sony Pictures bring Here Comes The Boom to theatres on October 12th, 2012.
Watch the trailer for Here Comes The Boom.

Summary:
In the comedy "Here Comes the Boom," former collegiate wrestler Scott Voss (Kevin James) is a 42-year-old apathetic biology teacher in a failing high school. When cutbacks threaten to cancel the music program and lay off its teacher (Henry Winkler,) Scott begins to raise money by moonlighting as a mixed martial arts fighter. Everyone thinks Scott is crazy – most of all the school nurse, Bella (Salma Hayek) – but in his quest, Scott gains something he never expected as he becomes a sensation that rallies the entire school.