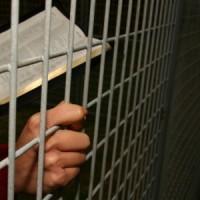 After a tug-a-war between jail superintendent Michael Waterworth and the (much more reasonable) people above him, fairness prevailed and Kevin is now receiving books.
Thanks to everyone who spoke up on Kevin's and Tyler's behalf (and everyone imprisoned in Woodford County).
Kevin's book wish list is here, so if you have the means, please send him a book (or just a letter).
Thanks again for everyone's support.
***
Please send Kevin a letter of support :
Kevin Johnson #4565
Woodford County Jail
111 E Court St.
Eureka, IL 61530
Tyler Lang has been released!