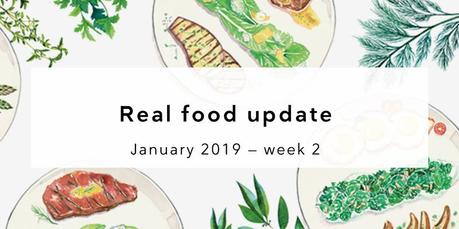 This week, we summarize the top five news articles and studies in the low-carb realm, plus the wall of shame.
Each year, U.S. News and World Reports ranks the top diets. Unfortunately, low carb and keto are at the bottom of the list. Again. How bad was it? Atkins landed the 37th spot in the ranking, and keto tied for 38th place. 🤨 Regardless of this lost opportunity to spread the word, many people - about 45% of would-be dieters - are planning to try low carb or keto in 2019! When something works, the word spreads quickly, even without much help from establishment channels like U.S. News.
Another study looks at the downsides of some diabetes medicines. This one, just published in JAMA Open Network, links both insulin and sulfonylureas with more cardiovascular events. Although observational, the insulin users experienced more than double the risk of the control group, so the finding is worthy of further attention.
More bad news about diabetes. A new study published in the journal Metabolic Syndrome and Related Disorders finds that diabetes is associated with more memory and executive function troubles in middle age. Although many observational studies have shown links between diabetes and dementia in older adults, this is the first study to link early cognitive decline (in middle-aged adults) with diabetes status.
Are you interested in a look back at last year's low-carb news? Our summaries of the top five stories from 2018 are available for: low-carb studies (clinical trials), observational studies, op-eds, medical journal articles and press articles.
Want recipes, grocery lists, and meal plans at your fingertips? Then check out Diet Doctor Eat, a new app for the iPhone. What could be simpler? Test drive it today. It's free in the App Store!
Wall of shame
In the Netherlands, Kellogg and other manufacturers were ordered to remove "no added sugar" claim from products sweetened with date paste, apple juice concentrate and sugar beet syrup. Because sugar is sugar.
Is it coffee or is it dessert? Starbucks introduces its new Cinnamon Shortbread Latte. Just 39 g of sugar! More than what should be consumed in a day but who's counting?🤢
Credit Suisse's food industry analyst gives a negative assessment of Big Food's future performance in Barron's: "Big food companies resemble melting icebergs that are 'slowly shrinking in relevance.'" Nice simile. Very hopeful.
I Can't Believe It's Not Butter has a new ad campaign featuring Eva Longoria. "60 calories per serving and 70% less saturated fat per serving compared to butter"... also totally fake and full of engineered, refined, deodorized, bleached and unstable-when-heated vegetable oils.
Yoplait doubles down on its "breakfast is dessert" theme, with kid-targeted Jolly Rancher flavored "go-gurt" squeeze tubes. And lots of sugar-laden yogurt for adults, too, with Boston Creme Donut and other new flavors.
Yogurt-maker Dannon sues yogurt-maker Chobani for false advertising of sugar levels in kid-targeted "Gimmie" drinkable yogurt product.
Want more?
Is there an optimal human diet? Can skipping breakfast give you diabetes? Can low-carb diets give you gout? Are there any butter sculptures in January? Did you catch National Keto Day on January 5th, just in time for those New Year's resolutions? Do you know how to "render, cure and cook with lard, tallow and poultry fats"? Do you own a stuffed burger press? How will we eat up all the cheese in cold storage? "How did America's plan for eating right get it so wrong?" (Watch the Big Fat Lie trailer for the answer.)
Tune in next week!
About
This news gathering is from our collaborator Jennifer Calihan, who also blogs at Eat the Butter. Feel free to check out the keto meal-idea-generator on her site.
More with Jennifer Calihan
Top 10 ways to eat more fat
How to eat low carb and keto when dining out
Living low carb in a high-carb world
Earlier
Keto news highlights: TMAO, salt and keto dominance
Keto news highlights: Keto for cancer, a beginners' guide and Gimmie
Keto news highlights: Hopeful results, Hallberg and gifts-gifts-gifts