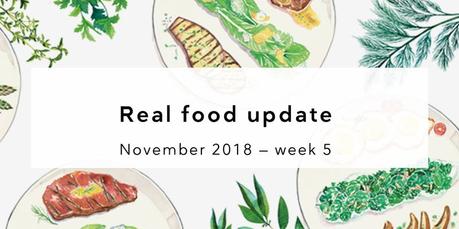 This week, we summarize the top five news articles and studies in the low-carb realm, plus the wall of shame.
Misleading headlines like "Low-protein, high-carb diet may help ward off dementia" misconstrue the findings of a small study that showed "modest effects" in mice. What headline might a candid and precise journalist write? "A low-protein, high-carb diet may have subtle brain results similar to calorie-restricted diets in mice." Sometimes the truth is decidedly less exciting.
Does obesity cause diabetes or cardiovascular disease? A new systematic review and meta-analysis, published in JAMA Network Open, is the first-ever meta-analysis pooling data from studies conducted with a technique called Mendelian randomization which employs genetic markers and number crunching to mimic a clinical trial. The results showed that each five point jump in BMI increased the relative risk of a type 2 diabetes diagnosis by 67% - a substantial connection. For coronary artery disease, the association was not as strong: a five point jump in BMI increased the relative risk of coronary artery disease by just 20%. The authors of this analysis are quick to point out that Mendelian randomization studies do not prove causality. However, they do say that the study supports a causal relationship.
A Stanford University modeling study predicts that as global rates of diabetes surge, roughly 40 million people will not have access to the insulin they need. This shortage will be most acute in Asia and Africa. All the more reason to consider lifestyle options like ketogenic diets and intermittent fasting to reverse type 2 diabetes.
Does a gestational diabetes diagnosis mean elevated risk of a diabetes diagnosis down the line? A new, detailed study of a group of 51 women who were diagnosed with gestational diabetes during pregnancy finds that after a decade had passed, about a third of the subjects had developed diabetes. In addition, among the women without diabetes, most had impaired glucose metabolism (either impaired glucose tolerance or impaired fasting plasma glucose). Overall, less than a quarter of the women in this small study maintained normal glucose metabolism a decade after their pregnancy.
How do cancer cells respond to a simple sugar called mannose? A new mouse study, published in Nature, swapped out normal sugar (glucose) for the more unusual sugar (mannose) and noted a reduced rate of cancer cell growth and also observed that the cancer cells became more susceptible to chemotherapy. Another fuel shift, from glucose to ketones, also shows promise as an adjuvant therapy to aid the fight against some cancers.
Wall of shame
In a brazen show of bad judgement, Diabetes UK, a charity dedicated to assist those with diabetes, agrees to partner with soda maker Britvic (the UK marketer and distributor of Pepsico products like Pepsi, Mountain Dew and Gatorade) for £500,000 over three years. 🤨
There's a new product in grocery stores called Unicorn Slime. Sometimes a headline says it all: "It's slime time: Jell-O Play introduces edible ooze". 🤢
Misconduct in Canada: Beverage industry officials fake a grassroots campaign to support the inclusion of fruit juice in the Canada Food Guide.
General Mills wants to make movies featuring Count Chocula and other characters it created to market its sugary cereals directly to children. Too much.
Kellogg launches "Happy Inside"... a cereal so layered with health claims (prebiotics! probiotics! fiber!), that it might distract from the same-old grain-heavy, blood-sugar-spiking ingredients (with 36 g net carbs/serving). Pricey, too, at $12.99 for a 32.5 oz bag.
Kellogg fights back against a UK ban on its ad for Coco Pops granola cereal... arguing that granola is healthy enough to advertise to children. And wins... ...
Want more?
Should "freakshakes" (grotesquely sugary milkshakes - think 39 teaspoons of sugar per shake) be banned? How can you prevent the dreaded "avocado hand"? (In other words, how can you avoid an avocado-related trip to the emergency room?) Can you copyright the taste of a cheese? Will the world deplete its supply of halloumi cheese? What are The New York Times' best ideas for very weird ways to use food? (... including advice to use butter to remove sap from a car and to clean paint brushes.) 🤔
Tune in next week!
About
This news gathering is from our collaborator Jennifer Calihan, who also blogs at Eat the Butter. Feel free to check out the keto meal-idea-generator on her site.
More with Jennifer Calihan
Top 10 ways to eat more fat
How to eat low carb and keto when dining out
Living low carb in a high-carb world
Earlier
Keto news highlights: A major low-carb victory and a major butter theft
Keto news highlights: Cholesterol guidelines, a meat tax and Popfetti
Keto news highlights: $$$$$$$$, butter nonsense and NASCAR