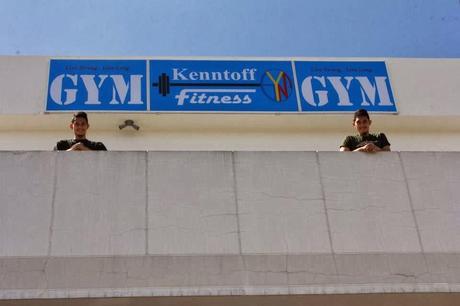 Kenntoff  Fitness Gym
How can one say that he is fit? Is it by how much muscle he gains? Is it by how buff/ripped he looks? or by how much stamina he has? If I am to answer this, stamina would be the best pick. Would you have chosen the same thing?
The poll: Out of 10 friends, maybe 8 will say that they want to go to the gym but only 4 will try and 1 will continue. How ironic isn't it?
Sharing my personal opinion on this "going to the gym" thing, motivation is what you buy when you go there. You go there to become a better and healthier you. Sharing it (the experience) with your co-gym mates and instructor will push you to concentrate on your goal. You will not be distracted on other things but to do what you have to do, and that is to exercise, lift weights, stretch and focus. 
Kenntoff Fitness is a gym located in Antipolo city just a few blocks away from Masinag area.
The fitness gym is owned and operated by brothers Mr. Kenny Santos and Mr. Toffi Santos, former Pinoy Big brother (PBB) housemates Pinoy edition.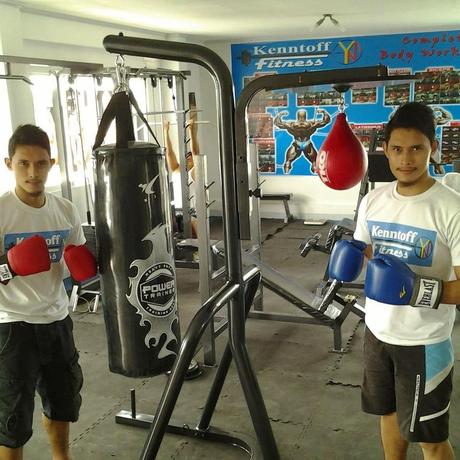 Mr. Kenny on the left & Mr. Toffi on the right - Boxing

The rate per day for the gym is P50, plus optional P10 for the unlimited consumption of water (paper cups are provided). Assistance from Kenny or Toffi for workout sessions and exercise routines are free. The gym is run by their family where their charismatic mother and cool father assist as well on manning the gym.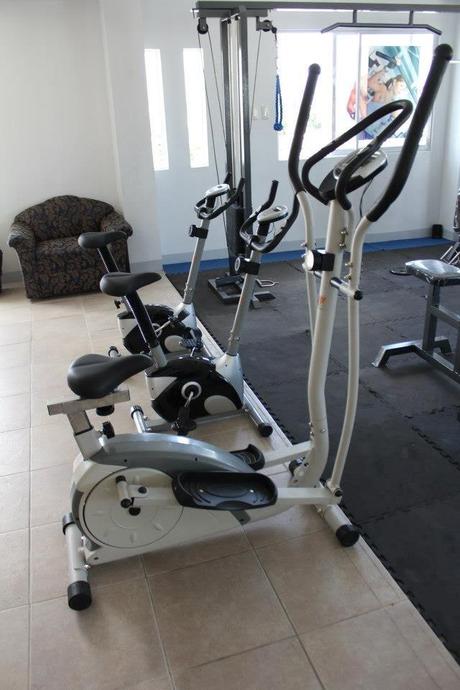 Equipment for cardio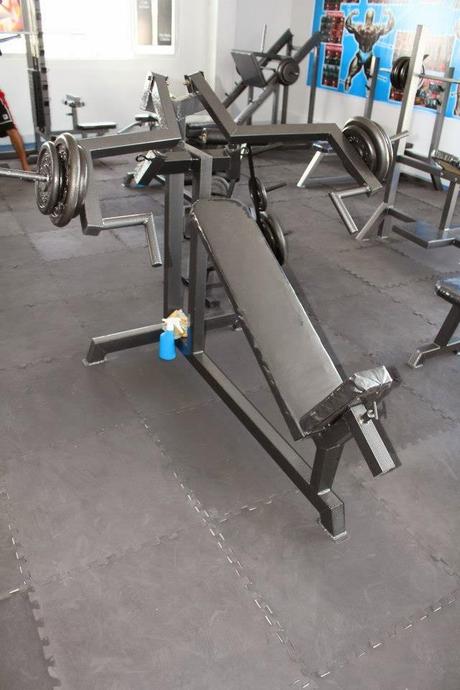 Equipment for chest workouts
The fitness gym is very recommendable for first timers since either of the brothers are very welcoming. You can approach them for assistance or even ask what work outs to do in order to develop the muscle you are targeting to build. Even their regular visitors and fitness members are very nice people, sharing of equipments and taking turns on using them usually occur on their peak hours.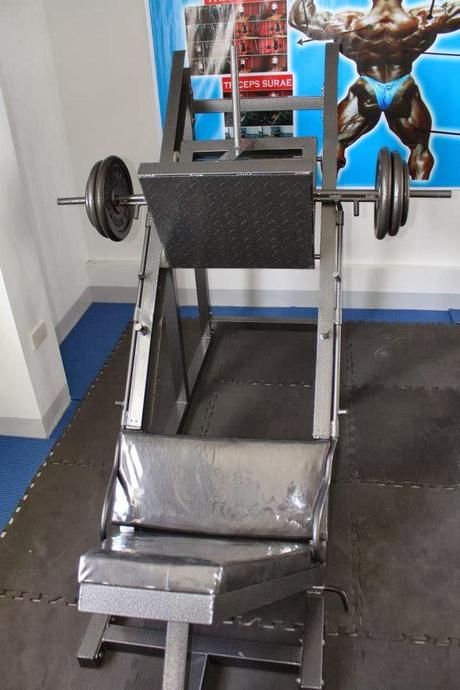 Equipment for leg workouts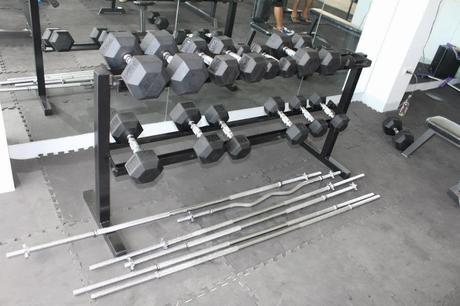 Dumbbells and Barbells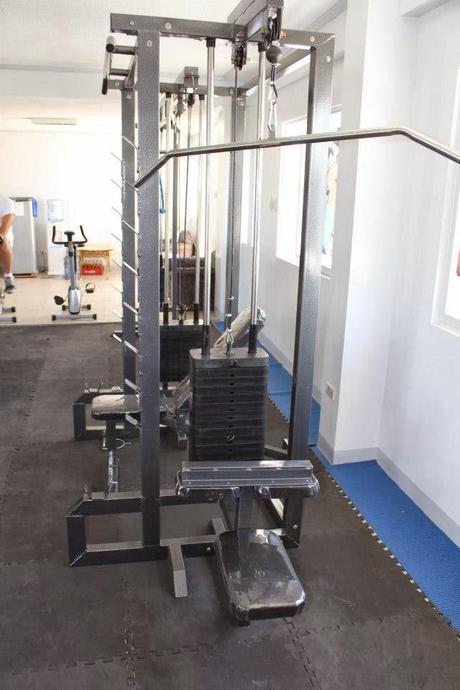 Equipment for shoulder workouts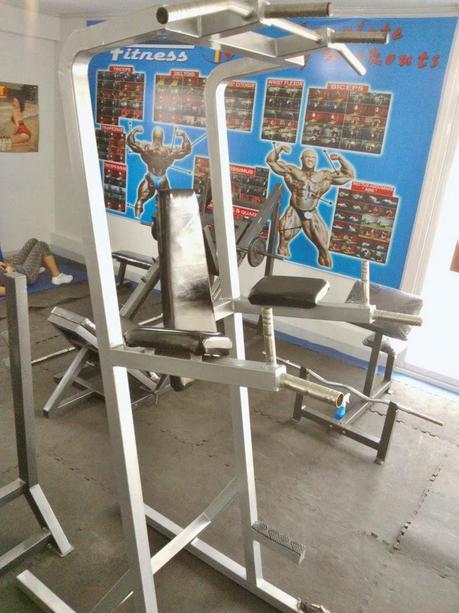 Equipment for abs and arms workout
Membership fee costs P500 that is good for a month long workout, session and usage of the gym facilities. A bonus feature of the gym is a great view from its 3rd floor open area.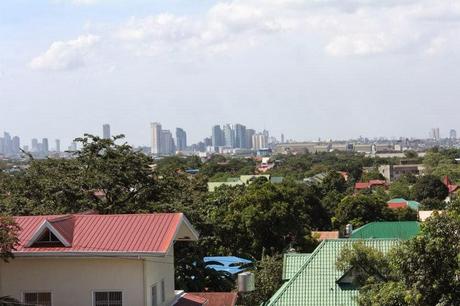 Over looking outside view from the gym

 

Working out is not an activity, it is a lifestyle. Going to the gym is not a hobby, it is a passion. The true test of being fit is how well you maintain it just like stamina on how long can you stand it. You may get the body you want for a time but for how long can you sustain that. That is the real question and at the same time challenge to everyone.

Being fit can be done in many ways, but surely a gym will always remind you to get fit. Set goals! It is an investment for your present and future. Look for a gym that will get you interested and help you get motivated for the long run.

Visit Kenntoff Fitness Gym now and be motivated. Start that change and get that healthier lifestyle.

  Gym location:

3rd flr. in Larz Bldg. Sumulong Hiway near Meralco Office and Kingsville Gate 1, you can see Masinag Market from there, 1870 Antipolo, RizalOperation hours: Mon - Sat:

8:00 am - 10:00 pm

, Sun

:

8:00 am - 6:00 pm

Contact no.

09178522189

Email address:

kenntoff_santos(at)yahoo(dot)com(dot)ph

Facebook account:

/pages(slash)Kenntoff(dash)Fitness(dash)Gym   

 Hit it and get fit

 

Contact Nos.:

661-4108, 0917-6673864, 0918-2715950

or

0923-6576946 

Carrier:

Innovatronix Inc.

E-Mail:

[email protected]

Website:

www.innovatronix.com

- See more at: http://jumpshop.blogspot.com/#uds-search-resultsContact Nos.:

661-4108, 0917-6673864, 0918-2715950

or

0923-6576946 

Carrier:

Innovatronix Inc.

E-Mail:

[email protected]

Website:

www.innovatronix.com

- See more at: http://jumpshop.blogspot.com/#uds-search-resultsContact Nos.:

661-4108, 0917-6673864, 0918-2715950

or

0923-6576946 

Carrier:

Innovatronix Inc.

E-Mail:

[email protected]

Website:

www.innovatronix.com

- See more at: http://jumpshop.blogspot.com/#uds-search-results