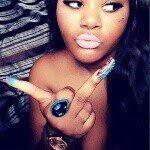 Yesterday, the internet stopped just for a bit when an internet comedian/celebrity/fashionIcon noticed that one of the Jenner women allegedly decided to claim something that did not belong to her. This is the first time it wasn't a man. The Shade Room took to their Instagram page to alert the world:
 theshaderoominc#PressPlay:Popular social media personality @TokyoxVanity claims @KendallJenner lied and said she was the originator of the #BestFrenSong! Now she got her peoples going ham under Kendall's picture too -- view previous post!!

12h
Tokyo has a lot of followers and they were not happy that a Kardashian allegedly stole something else and tried to make it their own without properly paying homage, the #BestFrenSong has become a small sensation where best friends twerk to what is CLEARLY TokyoxVanity's voice. Some people are saying Kendall started it, most are saying it's all Tokyo baby! Tokyo was having no crap and giving no eff's when she decided to shut all of the skepticism and confusion DOWN!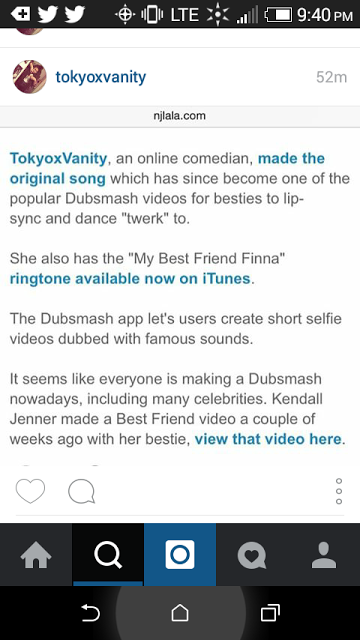 The Video that Kendall made is once again, the voice of TokyoxVanity:
TokyoxVanity decided to show Kendall Jenner that she also has a following and started the #BestFrenMovement all up and down her IG page, see this is the reason why people shouldn't assume that something they are allegedly taking credit for doesn't belong to someone with a big voice and a lot of listeners. I don't know if people started saying Kendall made it up, or Kendall said she made it up, either way, it has to have definitely more than annoyed her at this point.