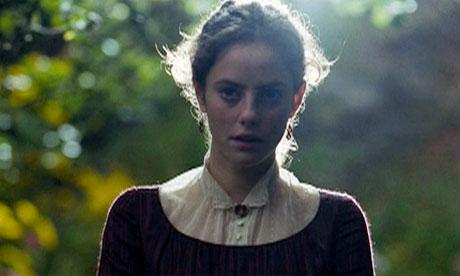 So many Blogs in Draft so lets get this one out of the way...
You may have already heard that Director Andrea Arnold has taken the well known and much loved Emily Bronte Novel, Wuthering Heights, and cast Kaya Scodelario (Skins Effy) in the leading role as Catherine Earnshaw.
I love this classic novel but have been consistently disappointed with previous adaptations. So it is understandable that I am feeling somewhat dubious about November 2011's release, especially with a cast with little or, in most cases, no previous acting experience.
Andrea Arnold has been quoted as saying "I never thought in a million years that I would ever do a period drama. I have never liked the idea of adaptations". I hope that, in light of this, and her somewhat unconventional approach to casting, when considering the gravity of this piece of literature, that she may, in actual fact, bring something quite refreshing to our screens. But the simple fact that she refers to the adaptation as "period drama" fills me with trepidation. Anyone who has read Wuthering Heights should have something to say on that...