I have the pleasure to announce that today's post is sponsored by Victoria Emerson.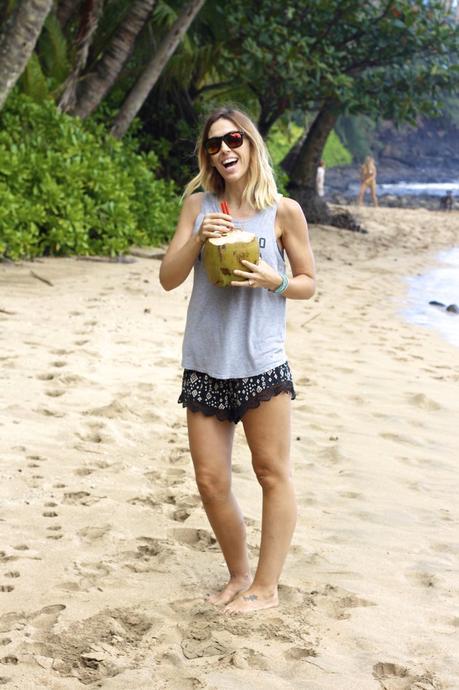 (Tank Spiritual Gangster, Shorts Forever 21, Bracelet pictured- Victoria Emerson Leather Turquoise Beaded Wrap Bracelet)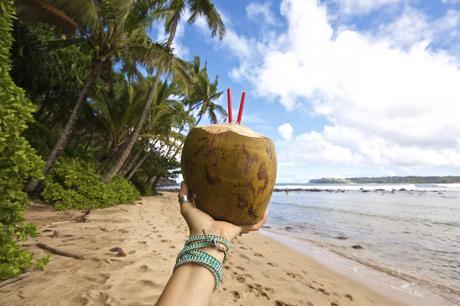 Can you believe there are only 17 more days until Christmas?!!!
While the rest of the world is attempting to survive the Holidays (and the cold), we are still soaking up "Vitamin Sea" here on Kauai. We will have officially been here a year this upcoming Christmas. Island living is definitely a minimalist lifestyle, which is awesome because it has made us realize that you do not need much in order to be happy. Our free days here are spent exploring all this beautiful island has to offer, sipping from coconuts freshly fallen from nearby palm trees.
Because there are only two seasons here: wet or dry, I haven't really been able to change my style a whole lot while living here. That is why accessories are so fabulous! These wrap bracelets from Victoria Emerson are awesome, they are made of real crystal and leather depending on the style. They are adjustable and they even offer faux leather for you Vegans out there! Seriously a great way to spruce up an otherwise boring outfit, and they are a wonderful gift idea at an amazing price point!
If you are ever on Kauai, head to the North Shore to Tunnels beach, and stop on your way to buy a coconut off the side of the road.
Seriously THE BEST COCONUT WATER EVER!