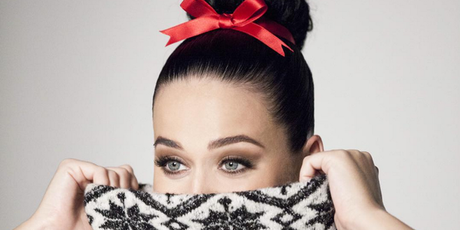 Katy Perry gets it and Piers Morgan doesn't get it at all and thats why his ass is going to have a sit. Nicki never came for Taylor Swift, she was talking about MTV VMA's and how they praise mediocre ish.  But Taylor got in her feelings and spoke out loud and wrong. Check out the statements below.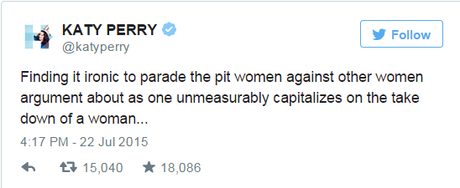 Morgan on Nicki Minaj (source):
"Don't play the race or skinny cards, Ms Minaj – you're just a stroppy little piece of work whose video wasn't as good as Taylor Swift's.  I have every sympathy with Taylor, who did absolutely nothing wrong," said Morgan. "And I have no sympathy with Nicki Minaj, who emerges as a whiny brat that just doesn't like losing."

"Her charges of racism and big-bodyism are frankly laughable when you consider that three of the five nominations for Video of the Year are black artists," continued Morgan. "And one of them is Beyonce, whose own body is far more aligned to the Minaj school of physical beauty than Taylor Swift's."
I don't see why most people in defense of Taylor Swift. Granted Nicki did kind of come at her but that was just slight shade. Just like the time Taylor said something about not caring a snake on stage so someone can get bitten knowing that happen to Nicki. Like girl she was coming at MTV and how they don't credit black woman. Scratch all the bull isht she talked about durning her rant. Nicki was trying to freaking say that look white media black woman are going above and beyond and not get nominated, while white woman can do mediocre ish and get nominated or recreate something a black woman has done and get praised. Piers Morgan and Taylor Swift have a seat.
 [source]