Katy Perry Has Been Awarded .57 Million In Her Convent Fight With The Nuns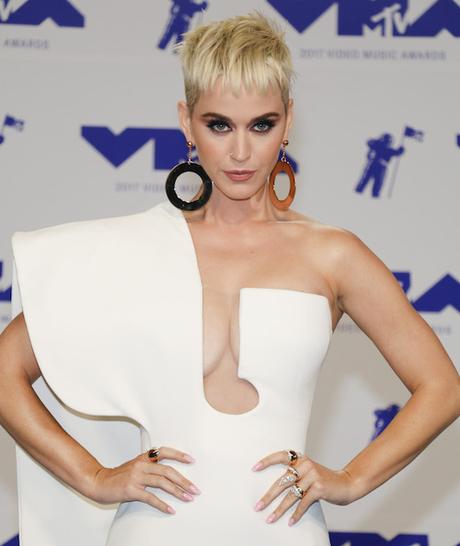 Katy Perry is getting so close to owning the Los Feliz convent she's been trying to purchase for more than two years. Katy wants to live in the Sisters of the Immaculate Heart of Mary convent, damn it! The only problem is, the nuns who own it really don't want the new owner of their house to be a wicked jezebel like Katy. So sisters Rita Callanan and Catherine Rose Holzman sold their convent to a restauranteur named Dana Hollister.
Unfortunately, the nuns never cleared the sale with the Los Angeles Archbishop Jose H. Gomez. So a judge voided the sale and ruled that Katy could buy the convent. Point for Katy. According to Australia's ABC News, a judge has recently ruled that Dana Hollister should pay Katy $1.57 million for interfering with Katy's sale. Points for Katy's bank account!
A jury found that Dana owes Katy $1.57 million for all the "exorbitant" legal costs and lawyer fees Katy has racked up while trying t0 fight for the right to purchase the convent. The jury also decided hat Dana owes the Archdiocese $3.47 million for the same reason. Congratulations, to whoever attends church in that Archbishop Jose's district; you all just potentially got yourselves some fancy new prayer bench kneeling pads. And if you don't, then you best bring it up to Archbishop Jose if you happen to get him on the other side of a confession booth screen.
Forking over $5.04 million to the other side to cover their lawyer bills seems like an insane amount of money, but keep in mind that Dana offered to buy the convent for $15.5 million, plus an additional $5.5 million to relocate some priests. So Dana is probably good for it. Katy's convent offer was $14.5 million in cash. It's not know if that's still how much she plans on buying it for. Katy will only be able to buy the convent once the deal has been approved by the Vatican.
Now it's up to the Vatican to make Katy's convent dreams come true. This could go one of two ways. They could approve the sale, and there you go, Katy owns a compound. Or, the nuns could contact the only person left who could save them from this nightmare. Jesus? No, I'm talking about Taylor Swift. If Taylor is feeling generous, she might make a surprise appearance at the Vatican with her guitar to change their minds and smite one of her greatest enemies. "I know I seem like a snake, but I'm totally not evil. Now here, take this apple…I mean, letter from these nuns."
Pic: Wenn.com
Source: Katy Perry Has Been Awarded .57 Million In Her Convent Fight With The Nuns
2 total views, 2 views today