Katie Melua steps back into the spotlight in September with the release of her sixth studio album, Ketevan. Speaking exclusively to Clever Little Buttons, the Georgia-born singer explains why this collection of songs – more than any before them – mean the most to her.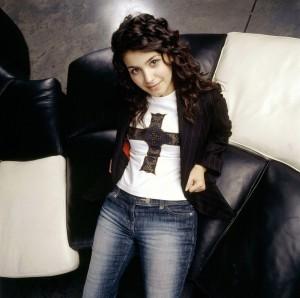 Here is the edited version…….
Congratulations on the new album, Ketevan. How does it differ from your original sound?
Well I'd say it's a bit of a departure from previous albums. I think my sound is maturing all of the time and I'm looking a lot more on the influences taken from my upbringing and life experiences so far, and that gives me a really strong base of ideas and sounds that I can use.
We've got a more retro sound than before and we're mixing the melancholic elements with the romantic. There's a bit of blues, a bit of jazz, a bit of folk… I think people will enjoy the variety.
What was your biggest inspiration behind Ketevan?
It's definitely the most personal album I've made – after all, Ketevan is my name in Georgian.
A really powerful side of me is the side that loves to write songs, that loves to understand and get to the bottom of why songs are so powerful and how they can affect people. I want to express my story and my life through that medium, but also want to allow people to hear in my music their own emotions and experiences. After all, as people, we share so many of those emotions, even if the finer details are always unique and different. Personally, I was really drawing on my background when writing this album.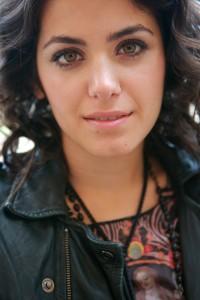 You have been open in the past about opting for the scary option rather than taking the easy road. Where does this drive come from and do you attribute this to your success?
This comes from my parents and the way they raised me. People ask me how my life has changed since gaining international success, and I say, 'Yea, it's changed, but nothing to the extent of moving from an Eastern European, post-Soviet civil war country to the West'. Naturally I'm a product of those childhood experiences – they keep me grounded but also give me the drive to want to make something of myself.
It would be easy to rest on my laurels but that's just not me. I need music as a type of therapy, so I'm always going to be writing and singing.
The first single from Ketevan – "I will be there" – you performed at the Coronation Gala, at Buckingham Palace. That must have been a very special moment for you?
It was an amazing experience. Before the album was even conceptualised, [songwriter and producer] Mike Batt had been asked by the palace if I would be up for performing, and would he write a specially commissioned song for the occasion. That's a challenge I definitely didn't envy him – to write something that celebrates the occasion… something that references the Queen, whilst still being a great song that works out of that context too.
But we were hit by a huge tragedy – Mike's mom ended up being diagnosed with cancer… the most hilarious, wonderful woman. She was at my wedding and just loved life, so the song ultimately became about all mothers. The Queen is a mother, not just to her children, but also to the armed forces.
All those emotions were mixed together and the song was born and I was really moved by it. It felt like it had to be on the album, it couldn't be a standalone. And now it's the first single.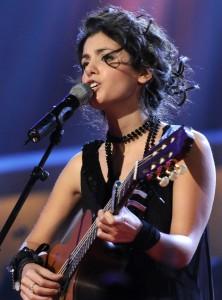 I am so glad to see you back in the recording studio. How was it getting back into the creative process?
Thank you. Being back in the studio was amazing, not least because I was working with Mike again, and that experience in itself is just fantastic. He writes these songs with a timeless quality. His son Luke and producer Toby Jepson were brilliant too – I hadn't worked with them before but the way they do things really inspired me. It was one of those perfect occasions where all the right people were there, sparking off each other creatively.
Sometimes being back in the studio is a hard experience, but for me it was a relief to be there again. I've had some real challenges to overcome in the past few years, but this was really important for me and instantly I felt an inner calm restored.
What advice would you give to young women who are setting out as creative artists?
You have to be prepared to go along for the ride, and a big part of that is being honest with yourself, knowing what you want to do and where you want to be.
I often wonder how I dealt with all of that pressure and success so early on. In no way was I prepared for it – it's astonishing to think about it now. But I work with such a wonderful, extraordinary team and they have been there for me every step of the way.
It's a fantastic industry to be in, but once it starts it never really stops. There is no real escape unless you completely remove yourself from the situation. Nothing can prepare you for how much the industry consumes you, but it is a job that millions crave, and when you see people in the audience mouthing the words to the songs you wrote… well, there is no better feeling.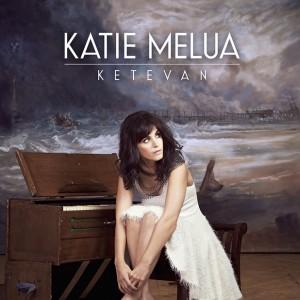 P.S  from Cass – Special thanks to James and Shaun for giving me this amazing opportunity – awesome!