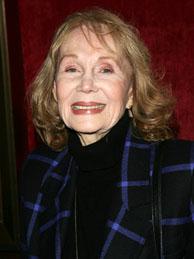 Katherine Helmond, best known as Mona from the sitcom Who's the Boss, has been tapped to guest star on  True Blood.
First reported by True-Blood.net, The Hollywood Reporter has confirmed that Helmond will play Caroline Bellefleur, the grandmother of Bon Temps sheriff Andy Bellefleur (Chris Bauer) and his sister, Portia (Courtney Ford). The actress is set to appear in two episodes of Season 4.
From the casting call for Caroline we know that she is in her 70s, Caucasian, formidable, refined, and beautifully dressed, she is Portia's (Courtney Ford) grandmother who dislikes vampires but warms to Bill's charm.