COVID cases are down, people are getting vaccinated and back to work, and NYC is back open! .... it's time to celebrate on the streets of New York with Kate Spade.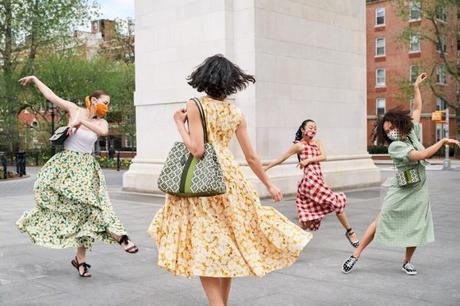 Kate Spade summer campaign not only offers a new take on the classic Judy Garland song "Get Happy, " it features NYC artists who have been out of work over the past year due to the pandemic.
Choreographer Dylan Pearce and singer Ines Nassara are helping them bring the summer campaign to life through music and dance. They're even taking the campaign to TikTok! With plans to launch a hashtag challenge.
The luxury brand is also partnering with The National Council of Mental Wellbeing to provide Mental Health First Aid training to New Yorkers within the artistic community. It is donating $100,000 to provide mental health services to performers in the New York City area.