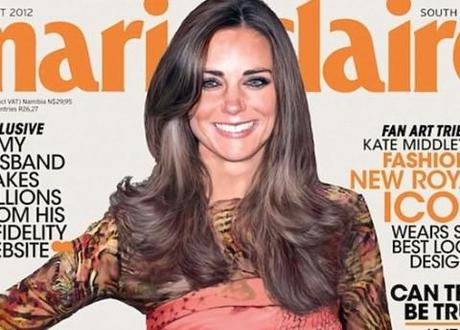 Duchess of Cambridge on the cover of Marie Claire – sort of.
The background
The Duchess of Cambridge made her cover girl debut for Marie Clairemagazine – without actually having her photo taken. The former Kate Middleton's smiling face was Photoshopped onto the body of a model by the South African women's glossy, in what the magazine has called a "fan art tribute."
Duchess of Cambridge is a style icon
Aspasia Karras, editor of Marie Claire South Africa, explained that the cover came about because of Kate's status as a global fashion icon. "We have honoured her with a fan-art tribute, dressing her up in clothes by South African designers and placing her in all sorts of fun, everyday situations," Karras wrote. There is no word yet on whether K-Mid is indeed honoured or just rather disturbed.
The rise of fakery
"It does seem to fly in the face of the fashion magazine industry's aim to try and reduce the amount of photo manipulation within their publications," pointed out Catwalk Queen.
The New Republic had a shot of Kate Middleton on a recent cover with digitally altered teeth.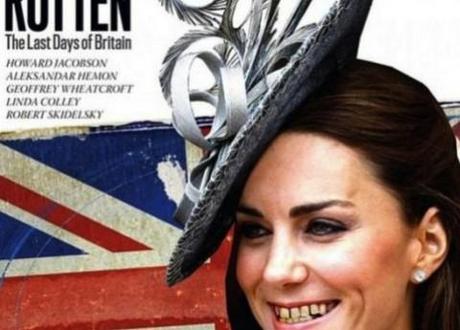 K-Mid: No stranger to Photoshop
As Jezebel pointed out, the Duchess of Cambridge is no stranger to having her image digitally manipulated.  Not only did Grazia slim down her waist, "Newsweek had her walking alongside an undead Princess Di, and The New Republic gave her a nasty set of teeth."