When it comes to spring fashion 2013, there are two London beauties that everyone considers to be the ultimate fashion plates; and mind you, they are very much related to each other. These are Princess Katherine of the British Monarchy and younger sister Pippa Middleton. Every day of the year, everybody's attention are trained to these two gorgeous young women, wanting to find out their every move as far as London fashion is concerned.
Kate Middleton – Darling of the fashion experts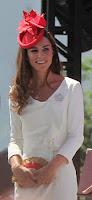 These days, Princess Catherine is a veritable fashion icon of women not just in Great Britain, but all over the world. Young women and teenage girls gush over her pictures in magazines and on the Internet. She has this yuppie charm that has earn the bedazzlement of the international media.
Kate is known to patronize heavily on British brands of clothing such as Whistles, which has become a big seller ever since the public got to know her preference on this affordable clothing line. She is sure to be the center of the public's attention once springtime comes, with women wanting to see her choices of apparel.
For next year's spring, Kate will still look her best as she continues to be comfortable donning her dress and pumps as always. 
Pippa Middleton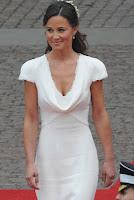 And then, there is Kate's little sis Pippa – who is popular for her devil-may-care attitude yet sassy taste when it comes to fashion. As far as popularity is concerned, she boasts of being at the same level as that of Kate. British paparazzi are there wherever Pippa might be, hoping to take good shots of what she wears for the day. 

Usually the young lass can be seen around the city with friend while wearing a pair of skinny jeans. In the evening, you can chance upon her wearing simple, shift type of dress that falls just below the knee. She loves to use her cute Prada bag, by the way.

Young girls adore her the same way that they love Kate. Pippa is seen as the girl who's lucky enough to be considered as both a royalty and commoner. Women are somewhat envious of her status as an almost-princess who can do crazy stuff and get away with it. It's a good thing that like Kate, she possesses great sense when it comes to clothing. Nothing wrong can be said about the way Pippa dresses up.

These two are the fashionistas that British lasses emulate for their being the prime London trendsetters. Their tastes for fashion are almost impeccable. Everyone is certainly looking forward to the looks that will they present, as far as spring fashion 2013 is concerned. 

Image Source: Wikipedia, Google Images