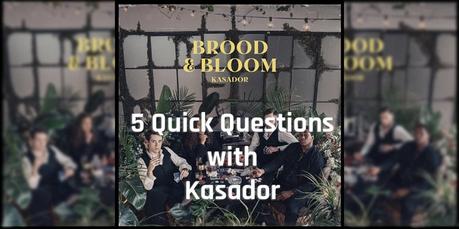 On October 4, Kasador released their first full-length album entitled Brood & Bloom.
Included on the album are the two tracks from their 2017 single Come Get Yer Money and Skeleton Park. Ticking in at twelve tracks, the record is steeped in darkness.
"This album started with the losses of some loved ones, pain, suffering, and struggles with mental health, addiction, and the current political climate. This album finished with the realization that whether or not everything happens for a reason, when one door closes another one opens. It is the realization that our darkest days give us perspective, appreciation, and most of all a deeper understanding of what it is to be human - and this helps us to better connect with those around us, whether it's through conversation or music. This album a reflection on the personal growth and deeper connection can stem from trying times, and how good can come from the bad." - from the band's press release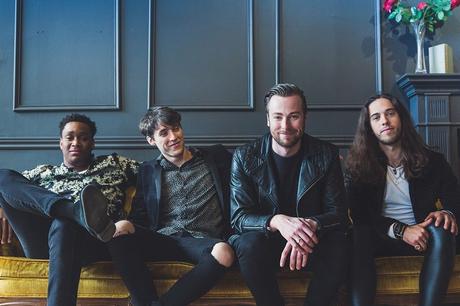 Brood & Bloom was recorded at Kingston's Bathouse Studios. Produced by Holy Fuck's Graham Walsh and the Tragically Hip's Rob Baker and Gord Sinclair, engineered by Nyles Spencer ( Sam Roberts Band, Arkells, The Strumbellas), mixed by Mark Vreeken (King Crimson, Leonard Cohen, Neil Young), and mastered at Gateway Mastering Studios by Adam Ayan (Rolling Stones, Foo Fighters, Bruce Springsteen, Rush), the band chose experts to bring their stories to life, and it shows.
Today the band released a video for the title track. It's beautiful to watch. The mood is dark but rich with life. This song showcases their songwriting and Cam's vocal prowess. They're mixing alt-rock with a hint of funk, and I'm a fan.
5 Quick Questions with Kasador
Thanks to Will for answering our questions.
Visit YouTube for all the links mentioned in the video and more!
Both Joshua and I have had the pleasure of catching the band live. If you haven't seen them yet, now's your chance. Kasador is Will Hunter and Cam Wyatt on vocals and guitars, bassist Boris Baker, and drummer Stephen Adubofuor.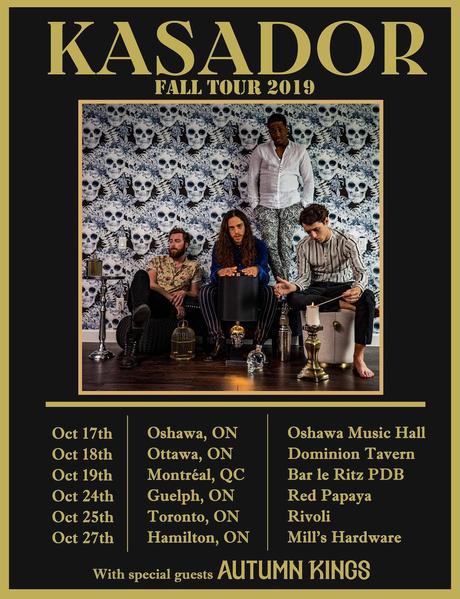 Kasador's Links: Web / Facebook / Twitter / Instagram / Spotify / Apple