The 1920s was all about excitement, luxury, style and change, and the upcoming release of the film "The Great Gatsby," as directed by Baz Luhrman, will undoubtedly celebrate the various high points of fashion and frivolity in that era. Though the movie isn't due until May, you can get a sneak peak of the beautiful costumes in advance by checking out Vogue Australia with American cover girl Karlie Kloss.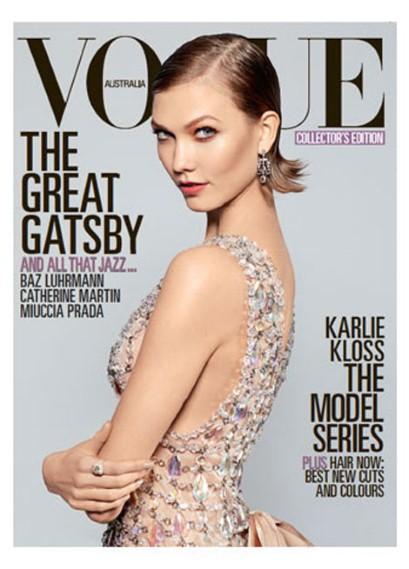 One of the most thrilling details of this gorgeously visual movie is the inspired hand behind the designs. Miuccia Prada herself was in charge of the wardrobe, collaborating with the director, and the resulting glamorous collection is enticing as the actual storyline. If you weren't frothing at the mouth in anticipation before, the Vogue photo series will leave you utterly out of control.
A Medley of Materials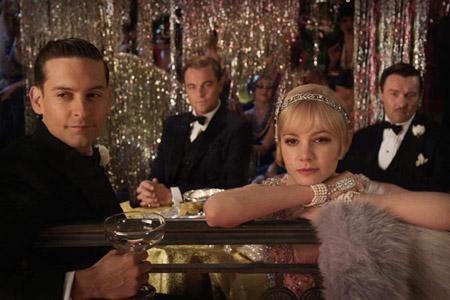 Miuccia Prada's costumes are endlessly sophisticated, glamorous and elegant, but they aren't the only high point of this magazine spread. Karlie Kloss expertly wears the Prada designs, but she also knows how to show off some dazzling gems, too. Tiffany & Co contributed to this exultant affair the best way they know how, with a selection of jewels that define the time period's beauty and excess.
The Cover Girl
Currently one of the world's most sought after models, Karlie Kloss is the obvious choice for the Vogue Australia cover. She has a timeless beauty that adapts to modern works as well as dramatic period pieces like "The Great Gatsby." Though she plays no part in the actual film, her poise and confidence while wearing the costumes lends itself to the unique feeling of that world, with ease.
It's only a few short weeks until this enchanting film finally comes to theaters, and then you can fully immerse yourself in the story, characters, costumes and style of Fitzgerald's and Luhrman's masterpiece. In the meantime, pick up a copy of Vogue Australia and swoon over Kloss' perfect Prada-enhanced portrayal.